With the grey months of winter just around the corner, many British Columbians and others across the country are dealing with the stress of keeping healthy. Finding support for mental health can be especially difficult, and in-person consults are hard to find.
That challenge means that now, more than ever, affordable and convenient access to virtual mental-health treatment is critical. The pandemic and its socioeconomic impacts amplified the mental-health challenges that were already being faced by people in B.C., while other current circumstances—such as global tensions, inflation and climate change—may be making things worse.
"I think one of the main reasons why Canadians' collective mental health and well-being have declined is, we live in an environment of uncertainty," says Dr. Matthew Chow, a B.C.-based psychiatrist and mental health medical director at TELUS Health. "As we emerge from that acute phase of the pandemic, there continues to be more uncertainty."
The need for better mental-health support is growing
Without the right support, people who are facing mental-health challenges —along with their families, caregivers and loved ones—can experience significant personal, social and emotional impacts. According to the Angus Reid Institute, since the onset of the COVID-19 pandemic, a growing number of Canadians have reported that their mental health has gotten worse. Provincially, 51 percent of respondents said their mental health was worse.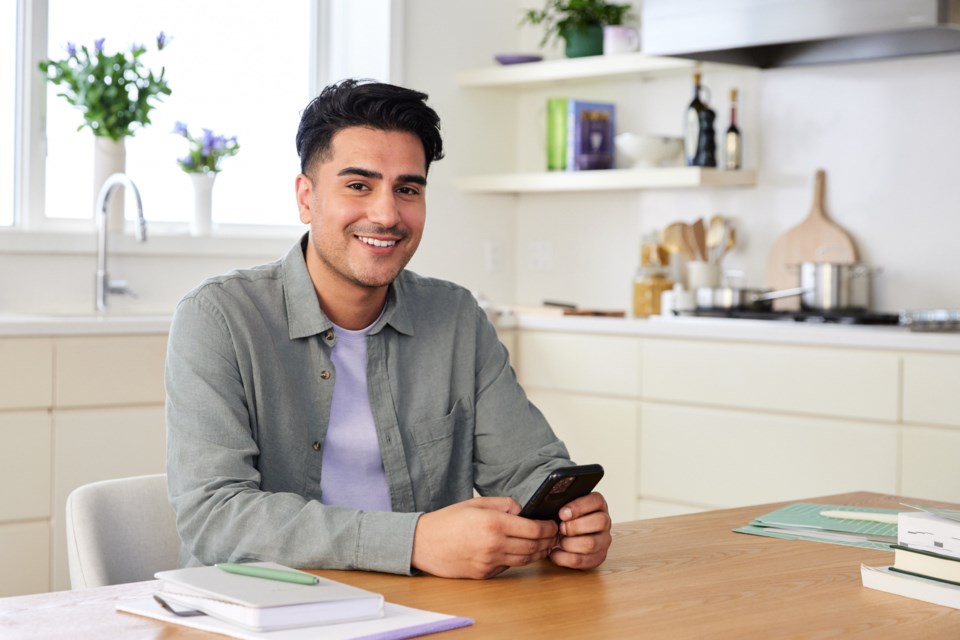 Further research by the Mental Health Commission of Canada (MHCC) reports that more than two out of every five British Columbians (41 percent) are stressed or worried about coping with these uncertain times. Almost one fifth (17 percent) said they needed help with their mental health during the pandemic but didn't receive it.
That's where a virtual care option like TELUS Health MyCare comes in, opening a new door to convenient, stigma-free access to mental health support—no matter where you are. With the MHCC reporting that mental illness continues to be met with widespread stigma in hospitals, workplaces and schools, digital service that's accessible from a smartphone has become very popular.
"Every 30 seconds in Canada, someone downloads the TELUS Health MyCare app, and every 90 seconds, a Canadian is accessing the service," explains Chris Engst, managing director of Consumer Health for TELUS Health. "[With the app], we are trying to break down the stigma about talking to somebody."
Ideal for city dwellers and people in remote communities
An added advantage of TELUS Health MyCare is that its mental-health counselling sessions can take place from the comfort of home, whether you live in the city or in more remote rural communities across the province.
"It remains very challenging for people to access these services [in person]," says Dr. Chow. "People appreciate the convenience of being able to simply turn to an app on their device, to connect and see a counsellor, and then go on with the rest of their day."