When you or your loved one's memory and sensory perceptions become less reliable, it's reassuring to know there are services available in your new senior living community, with specialized individual care for such cognitive challenges as Alzheimer's and other dementia-related diseases.
On the heels of The Vista's October 12 grand opening, the 11-storey residential retirement community is in the process of finalizing their licence for their Memory Care studios, which is expected to be approved before the end of 2023.
Known for luxury and comfort, the well-appointed contemporary and resort-like retirement community by Avenir Senior Living is designed to meet your lifestyle and personal care as your needs evolve.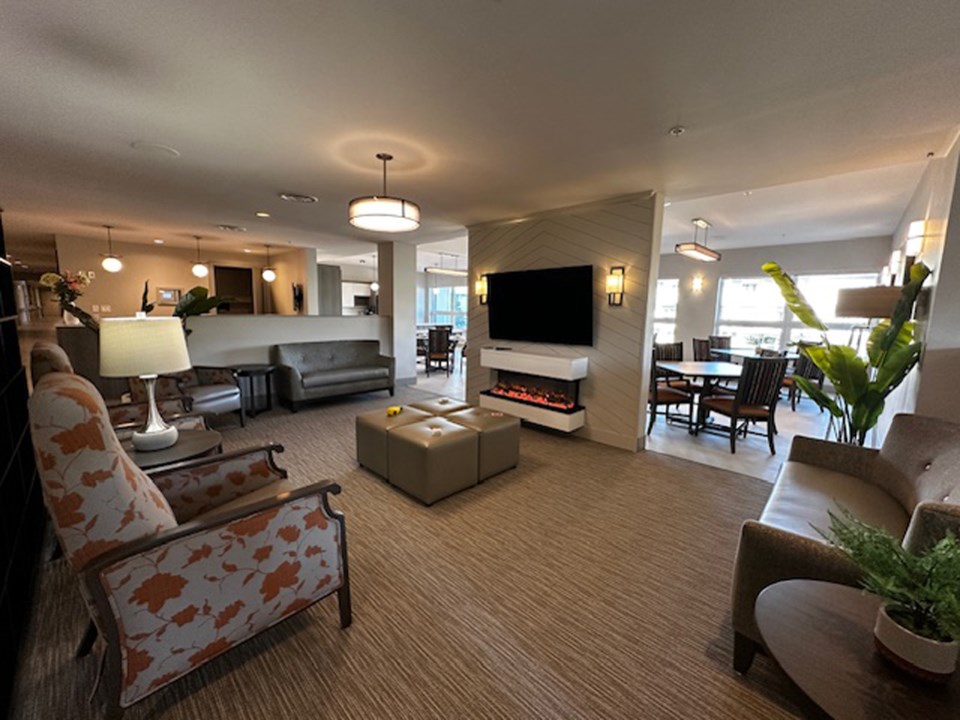 In a safe and secure environment, memory care will be provided to residents in 48 furnished studios on two floors, with 24-hour nursing support. The spacious studios allow each new resident to bring their own personal belongings to make it feel more like home. Each studio comes equipped with its own heating and air conditioning, private bathroom and shower.
Unique to Avenir communities, is the Cognitive Lifestyle program, through their nursing assessment process, identifies each resident's individual cognitive skills and abilities.
"As we fill up our second and third floors, we will separate our residents according to their cognitive level," explains Jason Gurash, vice president, sales and marketing for Avenir.
"Residents with early onset dementia will reside on the second floor, which includes a large outdoor patio for their enjoyment, and those with later stages will reside on the third floor."
He adds, "This allows our life enrichment coordinators to really get to know the residents and understand where they're at so we can structure their daily activities and engagement accordingly."
Pre-move-in, orientation
The Round Table Discovery Meeting is a process where the management team and nursing staff meet with each new family prior to their loved one becoming a new resident.
"This meeting is an opportunity for us to learn as much about our new resident as possible so our staff can support a smooth transition," says Gurash. "It helps us get to know their personality, medical history, their likes and dislikes, and allows us to focus on developing a person-centered care plan."
A person-centered care plan takes into account the resident's dignity, individuality, spirituality, preferences and meaningful engagement.
According to Candice Peterson, BSN, RN, director of care, it also includes what's important to the individual relevant to their treatment and care. These are developed with the resident's involvement, allowing them to have a voice in their personal care and treatments.
For example, an individualized care plan for each resident will include: when and what type of care they'll receive, medication times, food preferences, personal privacy, personalizing their private space, activities they enjoy, and more.
Resident's engaging activities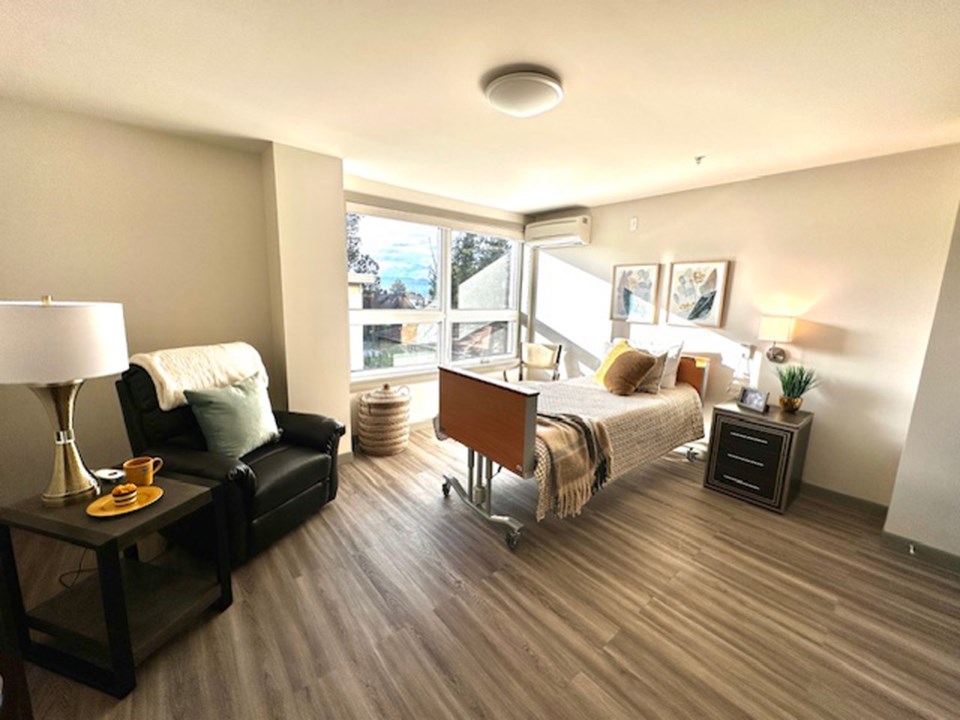 The care team guides residents through engaging activities focused on the seven dimensions of wellness: physical, emotional, spiritual, intellectual, social, environmental, and vocational.
They take a holistic approach to enrich the quality of their life each day.
"We really strive to have our residents know they can do rewarding daily activities and feel fulfilled, so they are accomplishing things and engaging and enjoying their day," says Gurash.
"We know there's a demand in the market right now and we look forward to getting licensed to open our Memory Care studios. We're excited to offer our services so families can have a sense of peace and comfort knowing their loved one is being compassionately cared for."
For more information about The Vista and to book a visit, visit liveatvista.ca.