To protect the vulnerable and ensure that no one is excluded from conservation-derived opportunities, the Wilder Institute supports a socially inclusive and empowering approach, especially for women.
For conservation partnership specialist Dr. Mary Liao, her work with the Wilder Institute has been inspirational and life fulfilling—and she hopes a life-changing future for communities that they work in in Ghana.
The Wilder Institute has supported the Wechiau Community Hippo Sanctuary (WCHS) in Ghana since its inception in 1998, representing a partnership with the Wechiau Sanctuary Management Board and the Centre for Biodiversity Conservation Research, formerly the Centre for African Wetlands, to protect and monitor hippos and their habitat while improving livelihoods for the 20 communities in the sanctuary.
It's a cross-Atlantic relationship guided by honing the concepts of community conservation and integrating gender equality and women's empowerment into the community conservation initiatives the Wilder Institute works to support.
Community conservation is the idea that both people and nature can benefit from conservation efforts, when communities are empowered to engage in, contribute to and benefit from conservation. The WCHS is an excellent example of these ideas coming into play. In many areas of the world — including Ghana — critical gender gaps and disparities remain related to employment opportunities, access to quality education, levels of education, and health services and leadership. Social norms and behaviours continue to impact women's and girls' opportunities and human potential.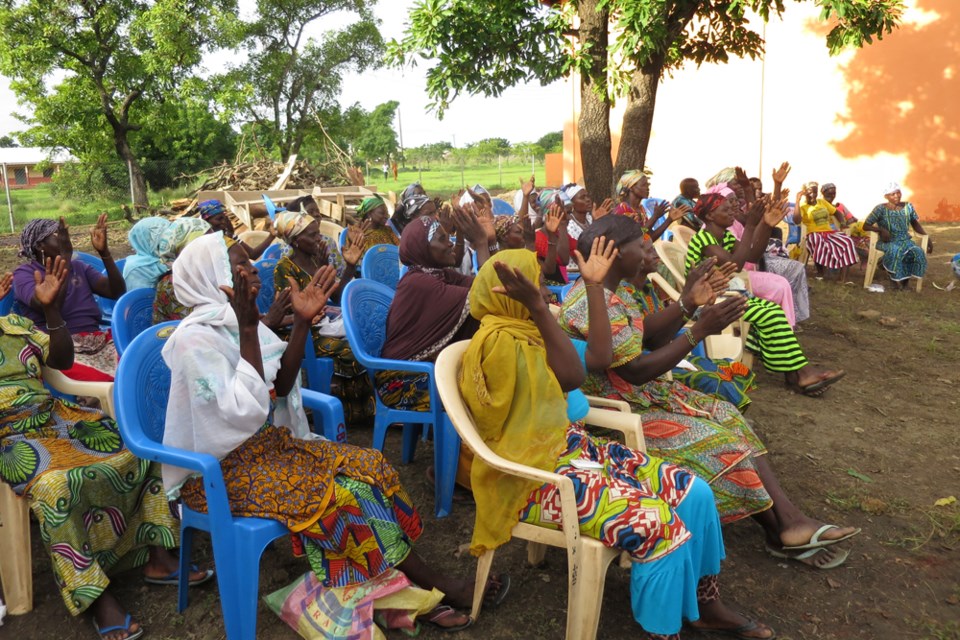 "Gender inequality creates barriers to effective sustainable development and livelihoods by limiting or restricting women's access to resources and decision-making opportunities," Liao says. "Thus, addressing gender gaps in ecosystems management is essential to achieve conservation goals, community wellbeing and human rights."
The WCHS takes a holistic approach to hippo conservation by linking protected area management, species conservation and community development through the concept of a Community Resource Management Area (CREMA). The CREMA approach is a Government of Ghana strategy to transfer management powers of natural resources to communities who come together with a common goal and objective.
The WCHS has an organic shea cooperative and shea butter processing centre comprised of shea butter pickers and processing co-ops. Today, close to 2,000 local women are involved in the cooperative, making it the largest source of employment and income for the sanctuary.
The Wilder Institute is supporting those co-ops with a female business development officer with experience in agriculture, business and women's reproductive needs. The goal is to empower those women to take on more entrepreneurial and management roles in the hope that those successes will cascade into further opportunities for more women.
Women in Ghana have traditionally not been included in critical governance discussions, public life or jobs critical to community conservation such as wardens, bylaw officers or rangers.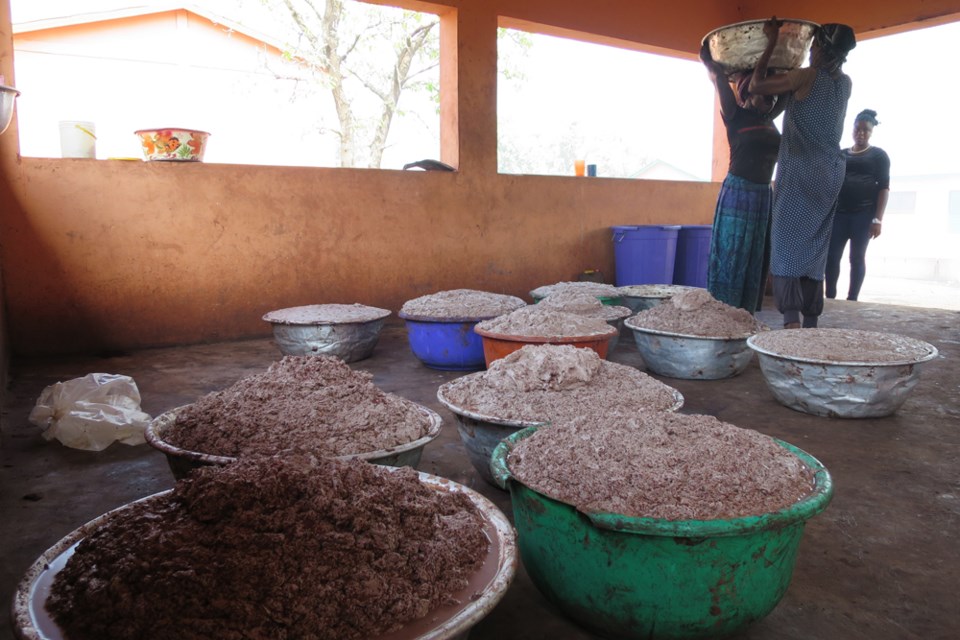 In addition, basic sanitation, water supplies and waste management can be lacking in areas.
The Wilder Institute's programming aims to address the key barriers to the attainment of their full rights and to increase women's engagement in local government decision-making processes. Especially for women, if they have to hike for water for four hours a day, they can't allocate that time towards productive activities.
"What we want to do is support women to access more opportunities, which eventually means household incomes increase. The ultimate aim of our gender equality approach is to break the cycle of intergenerational poverty," Liao says. "Specifically targeting women as a means of advancing human dignity and enhancing their ability to participate in economic livelihood, will, hopefully, also allow women to be invested in conservation goals."
Having these conversations and instituting change requires a delicate balance; both men and women have to be involved. It broadens the perspectives, reduces conflicts and improves the process of decision making.
"You have to have a very respectful and inclusive approach to bring out those kinds of problems and solutions," Liao says. "We know that actions such as building women's adaptive capacities is critical to take advantage of any opportunities that arise from changing social norms and laws that support gender equality."
To support the Wilder Institute's innovative conservation programs, visit wilderinstitute.org/take-action.