Victoria's Vital Signs, presented by Coast Capital, is an annual community check-up that measures the vitality of the region, identifies concerns and supports action on issues that are critical to quality of life.
Here are ten reasons to take the survey:
1. You define what community means to you
This year, the Vital Signs survey asks, "what does community mean to you?" It builds off last year's theme of equity and inclusion, as community may mean something different to many individuals and groups. By taking the survey, you can help illustrate the diverse meaning of community.
2. You share your voice across issues
The survey focuses on 12 issue areas. The survey is integral in providing a snapshot of how Greater Victoria is doing in these categories, which include safety, housing, getting started and the economy.
3. You help keep momentum on creating a vibrant, caring community for all
In last year's Vital Signs survey, 58% of Black, Indigenous and people of colour respondents said they felt included in the community. However, that means 42% who responded did not feel included. When you take the survey, you help keep identifying what will make our community more inclusive by building on what is working and identifying the issues to address.
4. You can brag about Greater Victoria
Besides the annual bragging-rights you share with your prairie relatives regarding cherry blossoms in March, taking the Vital Signs survey is a chance for you to boast about Greater Victoria. Last year, the top three favourite things were the natural environment, climate and air quality.
5. You also share your concerns
It's important to know where to improve. When you take the survey, you share your thoughts on the issues facing the community. In last year's report, the top three issues facing Greater Victoria were cost of living, housing and homelessness.
6. You inspire the leaders of tomorrow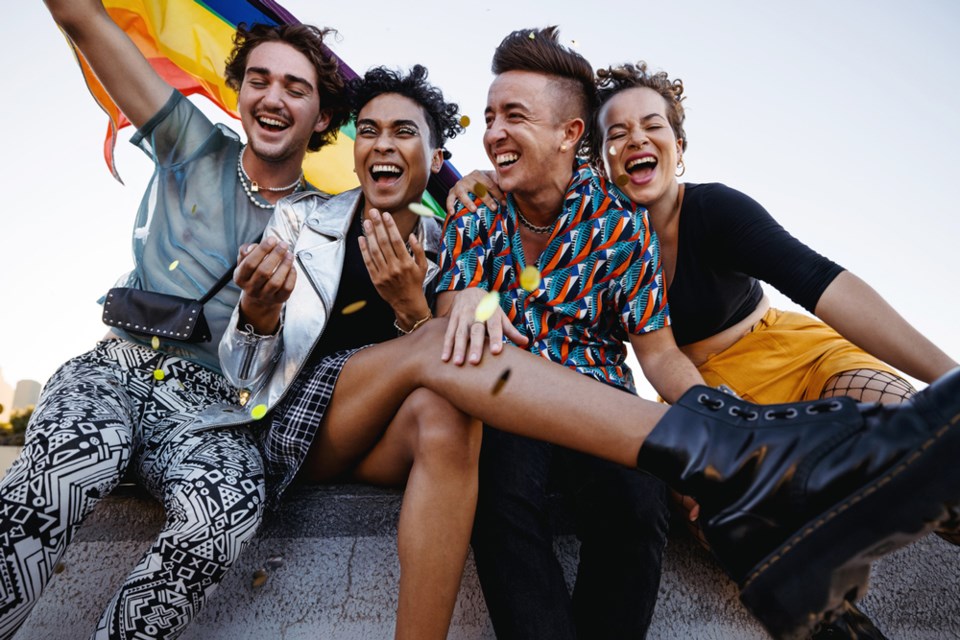 Every year, students from ten Greater Victoria schools participate in the Victoria Foundation's Vital Youth program. They use the Vital Signs report as a tool to research issues facing their community. Each school is allocated $3,000 by the Foundation to grant to registered charities of their choice on southern Vancouver Island. Since its inception, Vital Youth has granted approximately $360,000. By taking the survey, you help inform young leaders making a difference across our communities.
7. You only need minutes to complete and get a chance to win prizes
On average, filling out the survey takes the same time as a morning coffee break. The impact the survey has on our community goes far beyond a jolt of caffeine. Once completed, you're eligible to win a variety of prizes including a one-night stay at The Magnolia Hotel & Spa, a $100 gift card to the Bay Centre, HarbourCats tickets and more.
8. You represent your neighbourhood
While "Victoria" is in the name, Vital Signs is a snapshot of Greater Victoria. Whether you live on the peninsula, commute from the western communities or live steps from downtown, you can have your voice heard for your community.
9. You help drive philanthropy
When you take the survey, you help the Victoria Foundation identify the needs of the community, connecting philanthropy to those needs and opportunities. Think of the survey as a snapshot, taking the temperature of the issues of Greater Victoria for this calendar year. The survey is one part of the Vital Signs report, released annually in the fall.
10. You are a part of something bigger
Every voice matters in the Vital Signs survey, which is in its 17th year. The survey is combined with secondary data to create a snapshot of Greater Victoria. Your voice joins a crowd in creating a snapshot of livability in Greater Victoria.
To fill out the survey and have an impact on your community, visit VictoriaFoundation.ca.