"Diversity starts with a good cup of coffee, a good cup of tea and a conversation". Last month, significant conversations took place on this important topic across Canada. Ottawa hosted the inaugural Global Pluralism awards which celebrate the "remarkable achievements of individuals, organizations and governments tackling the challenge of living peacefully and productively with diversity". Is that what pluralism is? At a recent visit to the Global Centre for Pluralism in Ottawa (which I highly recommend, by the way), our tour guide described pluralism as "an act of choice to engage with diversity in a positive way". The three winners of the Global Pluralism award certainly did choose this path. Their choice to engage with diversity in a positive way ranged from fighting for over 20 years to bring peace to a community in Colombia, to mediating and brokering peace in multiple ethnic conflicts throughout Africa, to protecting the rights of asylum seekers held in offshore detention centres in Papua New Guinea. These winners, from Columbia, Kenya and Australia respectively together with other winners who received honorable mentions inspire us to ask ourselves every day "What choice can I make today to engage with diversity in a positive way?"Take a read, when you have a moment, at these exceptional individuals' contributions to society at http://award.pluralism.ca/2017-recipients/                                           
On the west coast of the country, another phenomenal conversation on the same topic was spearheaded by The University of Victoria's Gustavson School of Business and Global Affairs Canada at the Victoria Forum. The quote I began this post with is from Chief Thomas of the Esquimalt First Nations at the opening ceremony of the event. Throughout the weekend, we heard from world leaders on this topic, and we engaged in conversation with students, scholars and community and business leaders on topics relating to diversity, inclusiveness and pluralism. One of the panelists, Dr. John Borrows, Canada Research Chair in Indigenous Law at University of Victoria, explained that "the idea of inclusion (as embedded in our treaty relationships) is about linking arms together where we can retain our separateness as we join with one another." (http://www.victoriaforum.ca/videos-2017-victoria-forum/). This message resonates with that of His Highness the Aga Khan's at the Global Pluralism Award Ceremony where he said, "Some people make the mistake of thinking that pluralism requires them to dilute or de-emphasise their own distinctive identities. That's not true. What it requires is to ensure that one's individual identity is strong enough to engage confidently with those of other identities as we all walk together along the road to a better world". (His Highness the Aga Khan, Inaugural Global Pluralism Award Ceremony, Nov 15, 2017).
A third event took place in November, this time on the eastern coast of the country, where international education professionals convened for the annual Canadian Bureau of International Education (CBIE) Conference. Here the discussions were about the value of Canadian students learning abroad and supporting international students who come to Canada to succeed in their studies and their career aspirations. Woven into both these topics were conversations about how we can prepare our students (and ourselves) to be effective in intercultural encounters, in order to be respectful and appropriate when interacting with people from diverse ethnic, generational, 
organizational and gender-diverse cultures, as well as people of diverse abilities, wellness and economic status. By helping our students develop these capabilities, we can enable them to engage with diversity in a positive way both in their personal endeavours and in the career paths they choose. At University of Victoria, we have designed an intercultural competency curriculum with these goals in mind. (https://www.uvic.ca/coopandcareer/career/build-skills/intercultural/index.php). 
The common thread in all of these conversations is the idea that no matter what our differences, we are all one. A verse in the Holy Quran comes to mind:"Oh Mankind, fear your Lord, who created you of a single soul, and from it created its mate, and from the pair of them scattered abroad many men and women."
As we celebrate the holidays in our own personal ways, let us keep in mind this unity of our human race, created from a single soul, and celebrate our diversity "as we walk together along the road to a better world"- a pluralist world.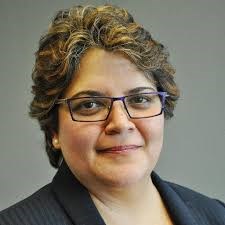 Karima Ramji is a member of the Victoria Ismaili Muslim community. She is the Manager of International Programs at University of Victoria's Co-operative Education Program and Career Services, and incoming Chair of Aga Khan Foundation's Victoria World Partnership Walk. She is also a Certified Advanced Cultural Intelligence Facilitator.
You can read more articles on our interfaith blog, Spiritually Speaking, HERE