Andy Hebenton, one of the finest and most graceful players in Victoria hockey history, died late Tuesday in Portland at the age of 89.
The Winnipeg native starred for five seasons with Lester Patrick's professional Victoria Cougars in the old Pacific Coast League/Western Hockey League from 1950-51 to 1954-55, winning the league title in his first season in Victoria.
After nine seasons in the National Hockey League, Hebenton returned to the Island in 1965-66 and 1966-67 for two seasons with the Toronto farm-team Victoria Maple Leafs in the old professional WHL, winning the Lester Patrick Cup for the league championship in 1966.
After scoring 46 goals in his final season with the Cougars in 1954-55, Hebenton embarked on his eventful NHL career with eight seasons in New York with the Rangers and one in Boston with the Bruins. He never missed a game as Hebenton set the then NHL Ironman record of 630 consecutive games played, which now ranks 11th on the all-time list.
His clean and sportsman-like style was recognized in 1956-57 when Hebenton was awarded the Lady Byng Trophy as the most gentlemanly player in the NHL.
"My dad was one of the hardest workers I've ever seen on the ice," said son Clay Hebenton.
"If he could have still played into his 80s, he would have."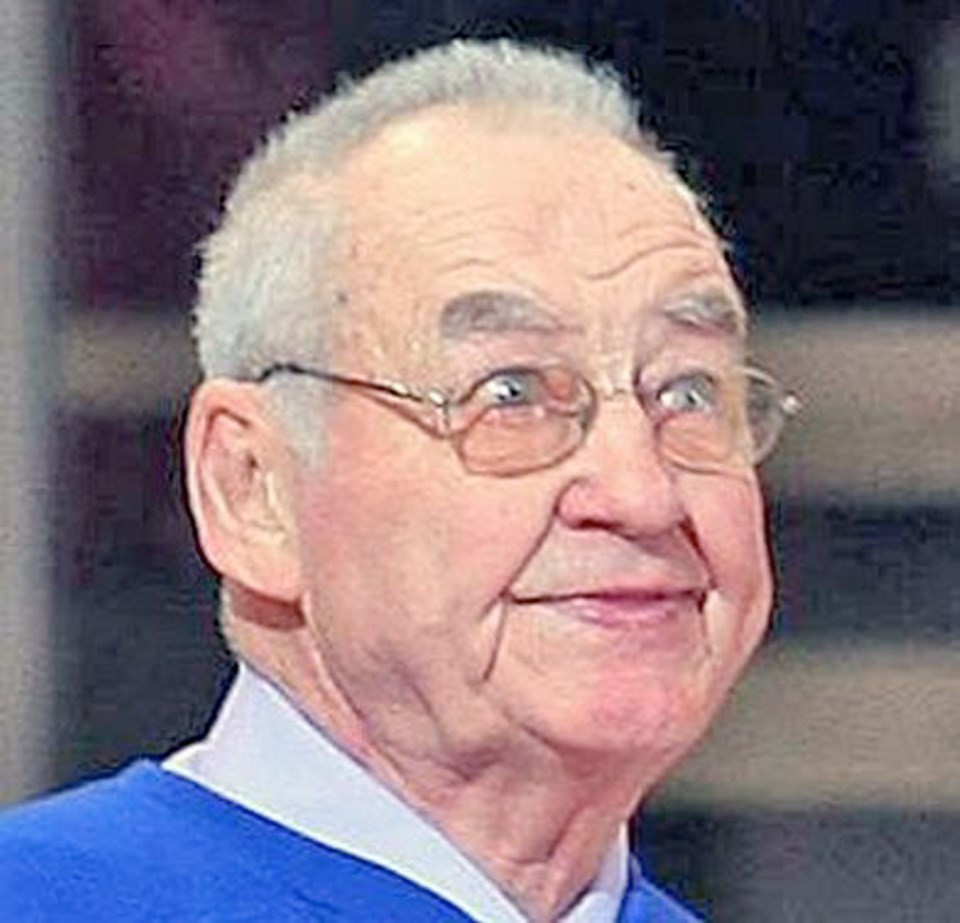 Hebenton scored 189 goals with 391 points in his 630 NHL regular-season games and 425 goals and 957 points in 1,056 minor-pro games. Of those, 141 goals and 264 points came in 332 games with the Victoria Cougars and 55 goals and 136 points in 144 games with the Victoria Maple Leafs. He also played a combined total of 49 playoff games for the Victoria teams with 22 goals and 44 points.
Hebenton was part of the celebrations when past Victoria hockey and lacrosse greats gathered at the old Memorial Arena in 2002 before it was demolished to make way for Save-on-Foods Memorial Centre. Hebenton was one of the last to leave the building that night, taking one final look around the concourse, and up at its distinctive barrel roof, and nodding as if to say goodbye to an old friend — which is what he was doing.
Hebenton was ranked No. 78 on the Times Colonist's list in 1999 of the 100 greatest Island athletes of the 20th century. He is ranked No. 53 in the 2009 book 100 Ranger Greats.
The Andy Hebenton Trophy is awarded annually to the regular-season champion in the Junior B Vancouver Island Junior Hockey League.
Although Hebenton concluded his career with seven seasons in the WHL with the Portland Buckaroos, the B.C. capital and its hockey fans always held a special place in his affections.
"He loved Victoria," said Clay, who was born here in 1953.
The Island certainly affected Hebenton's life trajectory off the ice. Hebenton met Gail Beveridge of Victoria after he walked out of a Cougars practice in Memorial Arena and saw her waiting at a bus stop in the rain on Blanshard. He walked up and asked her out, which led to a loving marriage that lasted more than 60 years, until Gail Hebenton's death four years ago.
A large and celebratory crowd greeted Hebenton and the Victoria Maple Leafs in front of Memorial Arena in 1966 upon the team's arrival back from Portland after the Game 7 WHL-championship victory over the Buckaroos. The top line of that championship Victoria team was Hebenton, Bob Barlow and the late Milan Marcetta.
"It was the best line in the league," said Barlow, who lives in Victoria, after a lengthy minor-pro career and 77 NHL games.
"Andy was a great linemate and an even greater all-round person. He was a wonderful family man. I've never heard a bad word said about Andy Hebenton."
Clay Hebenton agreed: "My dad was an old-school gentleman."
A celebration of life is planned for Feb. 23 in Portland.