When you're in the market for a new toilet, there's more to consider than whether you want a space-saving wall-hung design or a standard floor-mount model. Taking the easy route and basing your decision on what's most popular, smartest (yes, they're brainier), or coolest, isn't the most desirable means, ahem, to your end.
Choosing what best suits your needs—something that will fit your bathroom and lifestyle—should be your priority, which is exactly what the experts at Splashes Bath & Kitchen can help you with.
"When you visit with one of our showroom consultants, you can expect a comprehensive shopping experience," says Andrew Silbernagel, marketing manager, Splashes Bath & Kitchen. "Our experts know our brands thoroughly and are there to assist you by providing product options that will work in your bathroom within your budget."
Toilets have come a long way since the retro-coloured harvest gold with matchy-matchy tub and sink. There's improved functionality, technology advances, water conservation systems, and sleek aesthetics among a multitude of designs, convenient features and toilet seat solutions.
From the latest offerings to the tried-and-true, here are some key considerations when looking to purchase your ideal toilet.
One-piece, two-piece or wall mount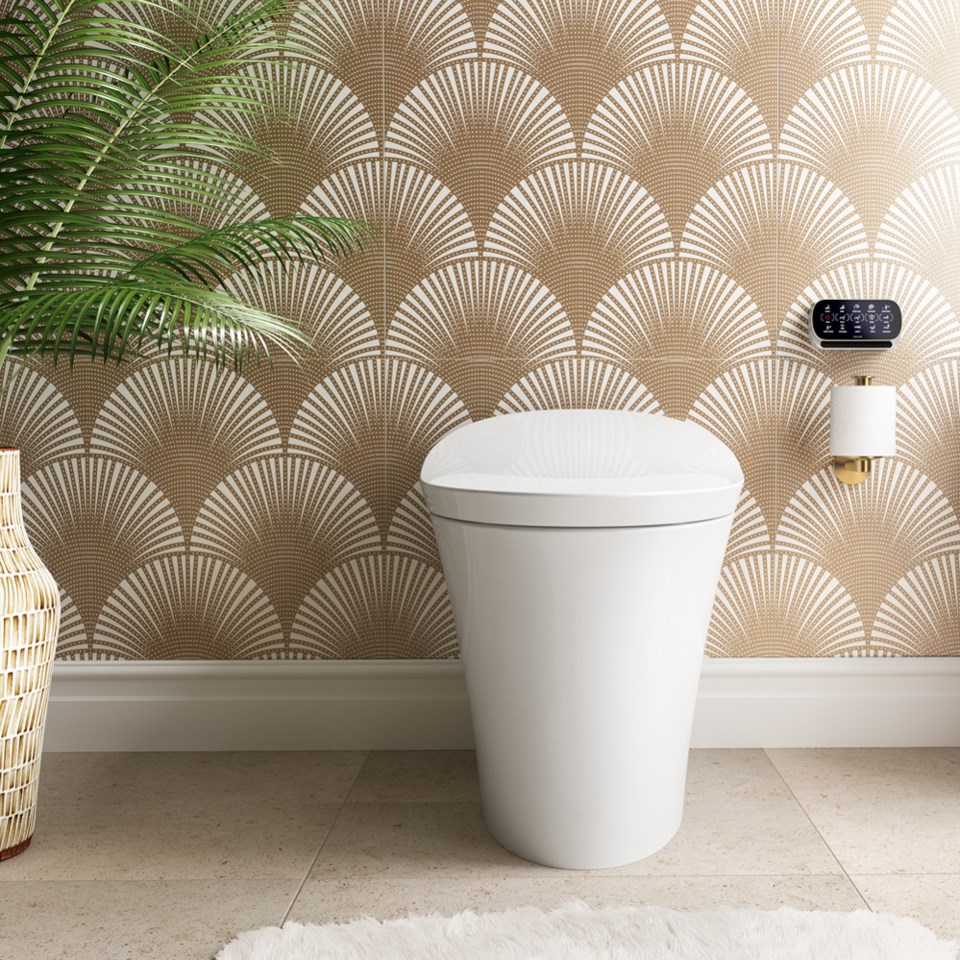 This dilemma comes with its own merits. A one-piece integrates the tank and bowl into a seamless, minimalist design; however, they're generally pricier than a two-piece. Many toilets are skirted, which conceals the trapway, like the American Standard Studio, for an elegant aesthetic and ease of cleaning.
Most common are non-skirted units with a separate tank and bowl, often more budget-friendly and easier to install, where either bowl or tank can be replaced separately. Two-piece toilets are often less compact and allow fluids between pieces, and non-skirted options are more susceptible to collecting dirt, although bolts are usually easily accessible.
Sleek and modern wall-mount toilets allow customized heights and save space with the tank concealed behind the wall. Conversely, they're more expensive and installation is further laborious.
"Toilet height is important in determining comfort," reveals Silbernagel. "It also makes a difference for seniors or anyone with different mobility needs. Chair height, or commonly known as comfort height, toilets (16 to 17-plus inches) are also great for taller people."
The experts will help you understand how to measure the rough-in size, too, which is the wall distance to the centre of the drain pipe or of the bolt cap, usually 10 to 12 inches.
Comfort is also realized in the bowl shape. Elongated delivers more comfort with larger sitting room, whereas round is smaller and more compact to fit in tighter spaces, but can be more affordable.
Take a seat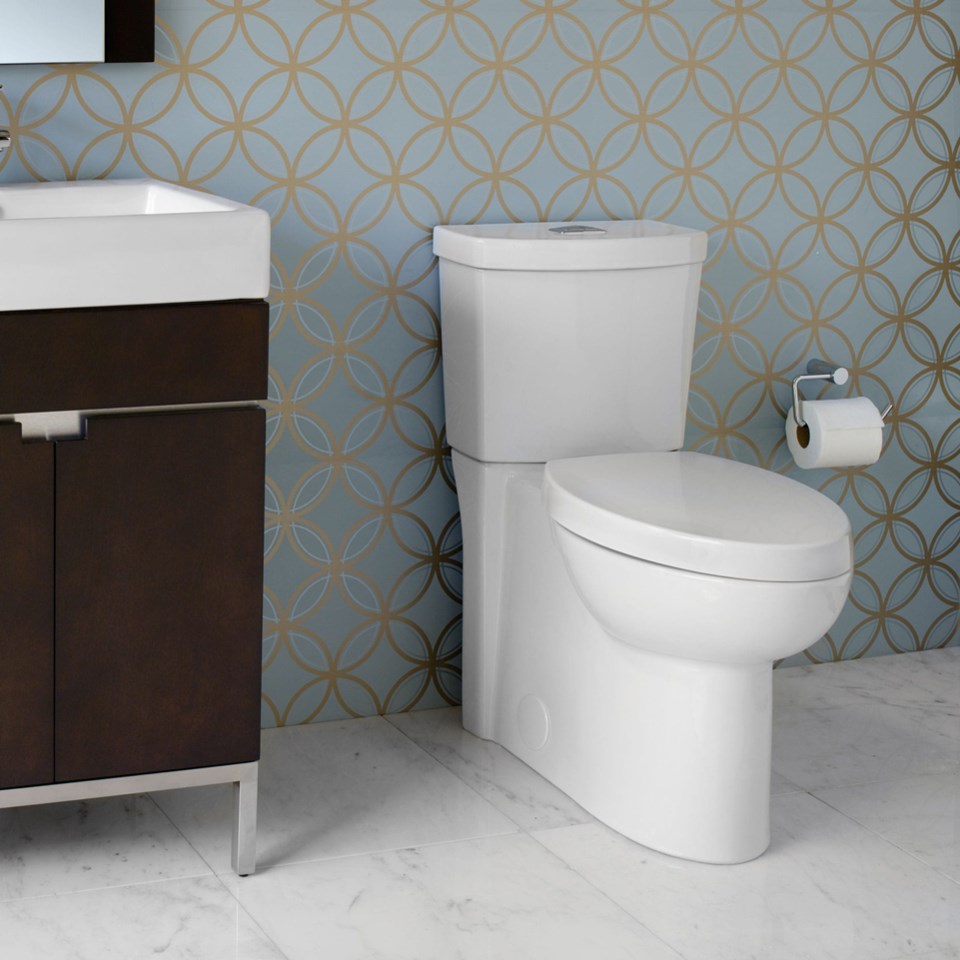 The diversity among toilet seats achieves comfort and function. Quiet slow-close seats prevent the loud bang (most startling in the middle of the night), outfitted with many standard units.
Smart (intelligent) toilets are growing more the norm for their ecology-minded features and outstanding capabilities, like incorporating luxury seat options. For example, a heated sitting experience and built-in night light on both the tankless Kohler Veil and the Toto Washlet electric bidet seats (variations available for most toilets) provide next-level comfort; plus, they also feature slow-close seats.
Water conservation, advancements in flush performance, and deodorizing competencies add to the efficiency quotient, making smart toilets (although considerably pricier than their counterparts) a solid investment to consider.
A quality toilet is often defined by flush performance, whether single or dual flush. A toilet with a higher flush performance will ensure the bowl is cleared, lessening the risk of clogging. A quality toilet can also include glazing and anti-bacterial glazing features, giving it a permanent surface that prevents the formation of mold, encrustation and waste.
Splashes experts will tell you, if you own an older inefficient model, you may be flushing 13 litres of water or more, compared to efficient low-flow units, six litres per flush (lpf).
Not only environment friendly, they'll help save on your utility bill. The American Standard Studio offers a dual flush option that meets EPA WaterSense criteria, with a full flush of six litres and conserving flush, 4.1 litres, utilizing 21% less water; Kohler's dual flush offers a choice: 3.0 or 4.8 lpf.
"Whether you're renovating or embarking on a new build, we provide a free consultation to assess your toilet requirements: space constraints, design, budget and how quickly you need it," explains Silbernagel. "Our consultants have the expertise and knowledge to help you out."
For more information, visit splashesonline.com.