Figuring out what to make for dinner every night shouldn't have to feel like a punishment – and with a warm, guiding hand from Chef Shadel Haddad at the local spice company Monsoon Coast, it doesn't have to. A flavourful well-made spice blend takes little space in your kitchen, but can become a powerful player in your culinary game, whether to impress or create meals for the day-to-day. It is a great bonus if the blend is versatile enough to be used in different ways.
Making a good versatile spice blend however means acquiring different pure spices, toasting and mixing them properly and at the right balance, and doing so with care in small batches to keep flavour profiles fresh.
Monsoon Coast saves their customers all the cost and time of this process, through their dedication to home-style, small-batch, high-quality spice blends you can use with ease to cook full-flavour meals at home.
"I am someone who's passionate about good food and, in particular, good-quality spices to enhance meals and make food delicious and easy in today's busy life," says Haddad, owner of Monsoon Coast. "I always find myself searching for a moment of joy and peace in the daily chaos – and good spice blends provide joy and uplifting aroma with just a small amount, when it is the right product. So, I'm trying to help other people achieve that easily at home."
Monsoon Coast offers spice and tea blends, along with recipes on how to use them in different ways, highlighting flavors and cuisine from Africa, the Levant, South Asia, and the Far East and West. Committed to quality, Haddad processes and packages all of his blends in small batches to ensure freshness and maximum flavour.
Here are five of Haddad's favourite, most versatile blends
Rose Harissa: Looking to bring your roast chicken to the next level?
This bright red, medium-hot Tunisian blend of different chilis, and subtle notes of dried rose petals and lemon peel works perfectly as a dry rub for roast chicken with sumac. It can also be reconstituted into a paste or oil to finish a dish like Tunisian zucchini dip or fava bean gazpacho.
Ras el Hanout: Translated to "top of the shop" in Arabic, this blend has medium heat from black peppercorn, and is complex with dominant notes of allspice, cardamom, ginger and fennel seed, balanced beautifully with subtle undertones of rose, lavender, nutmeg and saffron. Its versatile use in Moroccan cuisine is similar to that of Garam Masala in Indian cuisine.
It's great for North African soups, stews and tagines. It is also great for marinating chicken thighs and lamb chops. Haddad finds it to be a delightful companion with white cheeses, in savoury pastries and stuffed squash blossoms.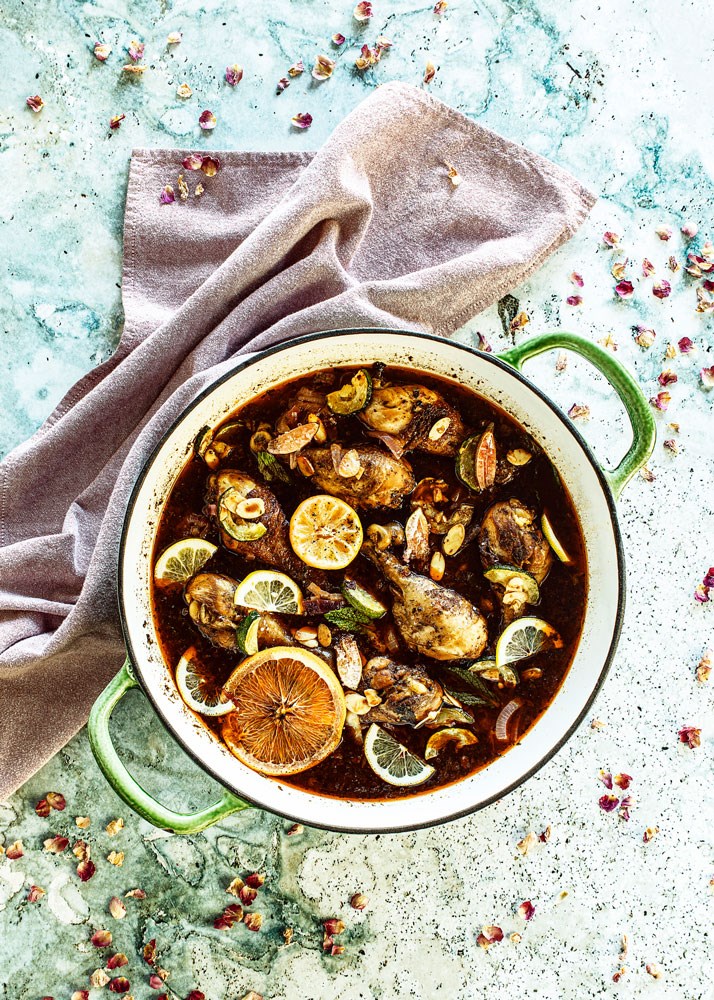 Persian Advieh: Identified as the all-purpose spice in Persian cuisine, this low-heat, aromatic blend will wrap you up in a warm embrace with the prominent notes of sweet cardamom, woody cinnamon, and fragrant rose petals.
Versatile and light, this blend can be commonly found in Persian kebabs, stews, and rice pilafs. It is versatile enough to even be used in Monsoon Coast's recipe of Persian butter cookies. "There's no wrong way to use this bright and warm blend," says Haddad.
Arabian Baharat: A medium-hot, robust and savory blend, perfect for seasoning a variety of dishes from koftas, kebabs, meat dishes, couscous, rice, bulghur, stuffed veggies, dips, and pita chips. This blend is inspired by Haddad's own Eastern Mediterranean heritage.
"This blend is really close to my heart. It's the Levant's all-purpose spice. It has savoury depth, and is quite warm with cardamom, clove, cinnamon, and nutmeg – which, in that region, historically has been a favourite bouquet of spice," says Haddad.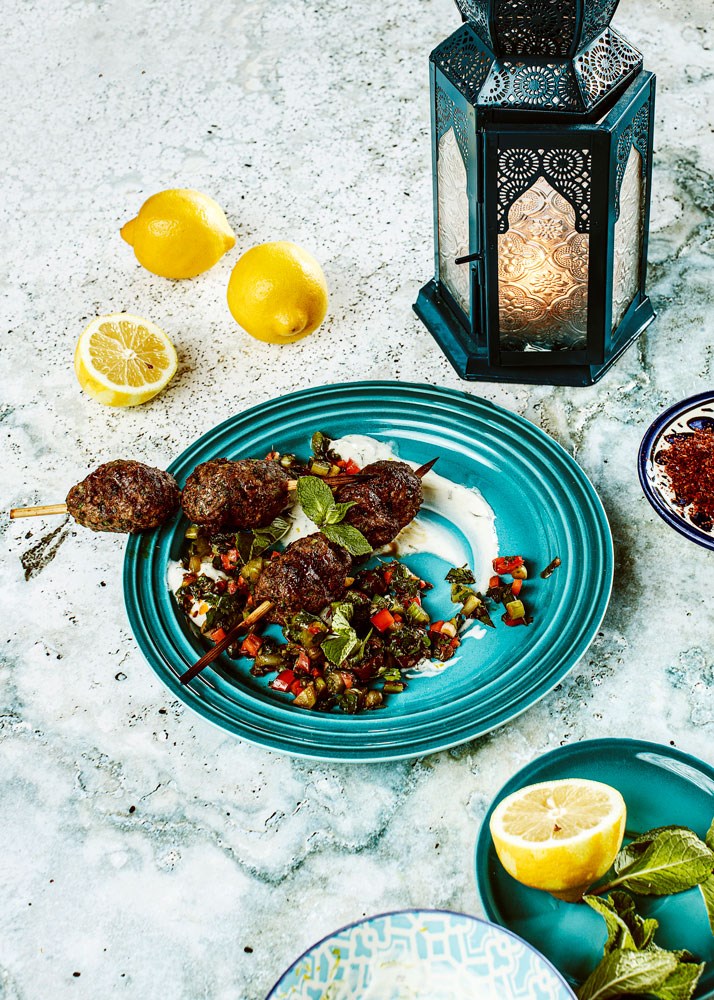 Mahavira's Feast: A medium-hot blend unique to the Monsoon Coast Company, and named in honour of the Indian saint, Mahavira, who promoted non-violence.This mixture of rich, warm and toasty spices was made to bring a hearty 'oomph' to all kinds of dishes—including dals, rice, legumes and roasted vegetables. It is the vegetarian or vegan cook's best friend, but it is also delicious in meat dishes, especially wings and pork.
"I love this blend. We use it in our dal recipe that we make constantly at home because it's a great batch meal for a busy week or to freeze for later," says Haddad.
To browse the diverse catalogue of authentic, fresh spice blends and recipes mentioned in this article, please visit www.monsooncoast.com. You can also follow them on Facebook and Instagram.