Victoria couple Kelsey and Lauren were married in August 2022 and, like many newlyweds, they didn't want to waste any time in trying to start a family.
"From day one, we knew without a doubt that we wanted to be parents. We were both so passionate about the idea of raising children, and the love we had found in one another just deepened so dramatically once we began discussing our options for starting a family," says Lauren.
As a same sex couple, they required the support of a fertility clinic to get pregnant and were referred to Olive Fertility Centre Victoria in September 2022.
"After getting a referral we were pleasantly surprised that we were contacted by the Olive Victoria clinic almost immediately and had all our fertility testing and first appointment with Dr. Ginevra Mills within a month," says Lauren.
"At Olive Fertility we believe that everyone deserves to have the opportunity to create a family," says fertility specialist Dr. Ginevra Mills. "Advances in fertility science mean that an individual or couple does not need to have their own eggs, sperm, and uterus to have a baby. Egg donation, sperm donation and surrogacy have made it possible to make the dream of having a family a reality for many who want to be parents in the LGBTQ2SIA+ community."
According to FamilyEquality.org, the number of LGBTQ2SIA+ millennials who are actively planning to grow their families is almost equal to non-LGBTQ2SIA+ millennials (48 per cent vs 55 per cent).
"Since starting our fertility journey, Dr. Mills and the Victoria team have been nothing short of amazing. From the clinical necessities to emotional check-ins, we've felt supported and reassured every step of the way," says Kelsey.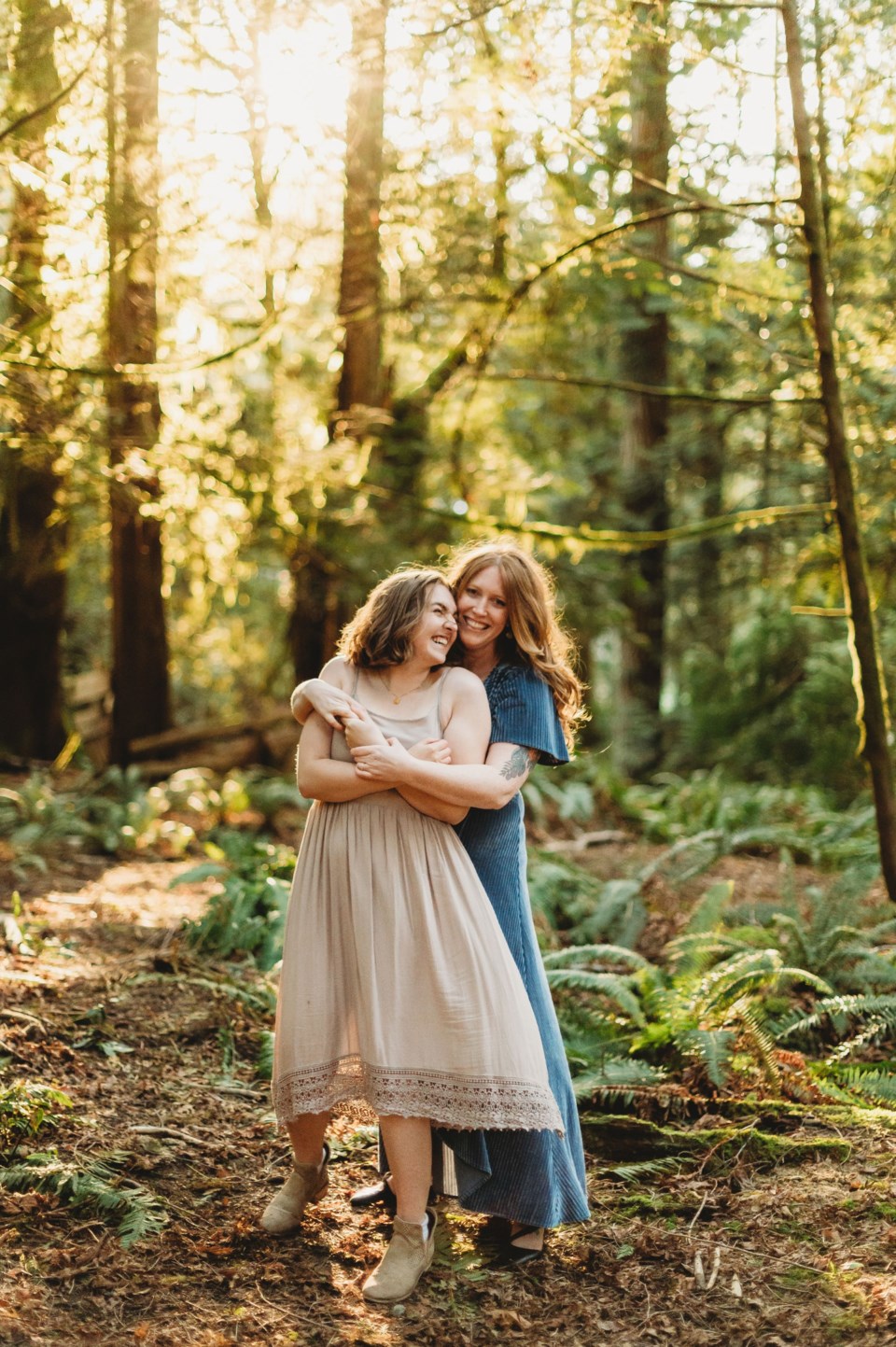 The first step for LGBTQ2SIA+ couples or individuals wanting to have a child is to see their family physician or a virtual clinic for a referral to a fertility clinic.
At the initial consultation your fertility specialist will go over all the family building options. There are various approaches to treatment, depending on circumstances.
"For couples or individuals with eggs and a uterus the process of getting pregnant can be quite straightforward," says Dr. Mills. "They can use a known or anonymous sperm donor and have monthly inseminations of sperm into their uterus (IUI). For couples and individuals without eggs and a uterus the process is more complicated, as they need to have donor eggs and IVF with a gestational carrier that has a uterus to carry the baby."
"We initially started with IUI but after three unsuccessful rounds we decided to take the leap and go ahead with IVF. We are currently undergoing reciprocal IVF where Kelsey's biological embryo will be transferred into me. And shortly after our first is born, we hope to reverse roles and have Kelsey carry our second child – conceived from my egg," explains Lauren. "One of the biggest challenges of this whole process is that we have had to travel to Vancouver multiple times to have procedures done."
Olive's new state-of-the-art IVF clinic is opening in Victoria at 545 Superior Street on August 1.
"We know that travelling to Vancouver for egg retrieval and embryo transfer adds an extra level of expense and stress for patients," says Dr. Mills. "With the opening of the new clinic, Vancouver Island patients will be able to access complete fertility care close to home."
Book a same-day virtual referral appointment at rocketdoctor.ca/olive-fertility. Olive Fertility's intake team will contact you to book your fertility appointment.
Currently patients can see an Olive Victoria fertility specialist within a month of being referred. Learn more about reciprocal IVF and other pathways to parenthood at olivefertility.com/fertility-services/lgbtq2sia-family-building