At the end of their workaday life­—just before their last flicker, murmur, whirling—if they could talk, would their last words be irksome: "I'm tired of you pushing my buttons." Then—silence.
Well, you did get the better of them.
Of course, appliances can die unexpectedly, without warning, and at the worst possible time, but there's a quick solution for that, too.
Whether you need to replace or upgrade a single appliance or you're looking for a full suite of appliances for your new build or home renovation, the experts at Trail Appliances can help you navigate today's wide range of options to fit your individual needs. And there's no better time than now, during their sale events.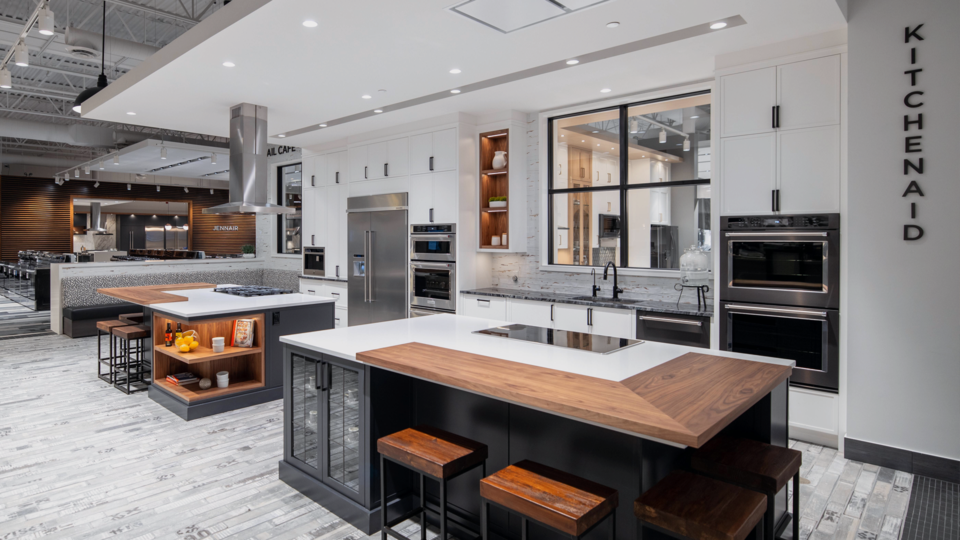 With all categories of appliances (from cooking and laundry to outdoor living and space-saving solutions), there's thousands of appliances in-stock and ready for pick-up or hassle-free delivery; plus, they've got you covered for any appliance emergency.
As an industry leader and trusted retailer in B.C. since 1974, Trail Appliances is recognized as one of B.C.'s most loved brands. Family-owned and operated, they've built a solid reputation for delivering you the ultimate shopping experience. With professional Product Specialists in 11 inspired showrooms, they'll answer all your questions and provide expert advice on more than 50 quality brands that will "make your everyday life better."
"We have customers who purchased appliances from us for their first home, who are now shopping for their grandchildren's appliances," says Briannah Fisher, senior brand manager, Trail Appliances.
"We care about our customers and want to ensure we're helping them find the best appliance for their needs. We make sure you'll love buying an appliance as much as you'll love using it."
To help take some of the guesswork out of how to choose what's best, consider these three tips to streamline the process.
1. Budget
It's easy to be immediately drawn to beautiful aesthetics and high-tech features, but carving out a firm and carefully planned budget will ensure you stay within your means.
The best way to access savings and appliance deals is to shop Trail Appliances sale events for promotional offers, including special rebates. They change regularly, so check back for updates.
They'll also help you with their flexible financing and payment options, so any room in your home can be outfitted with your choice of appliance today. Not to mention, a price-match guarantee so you always get the best deal.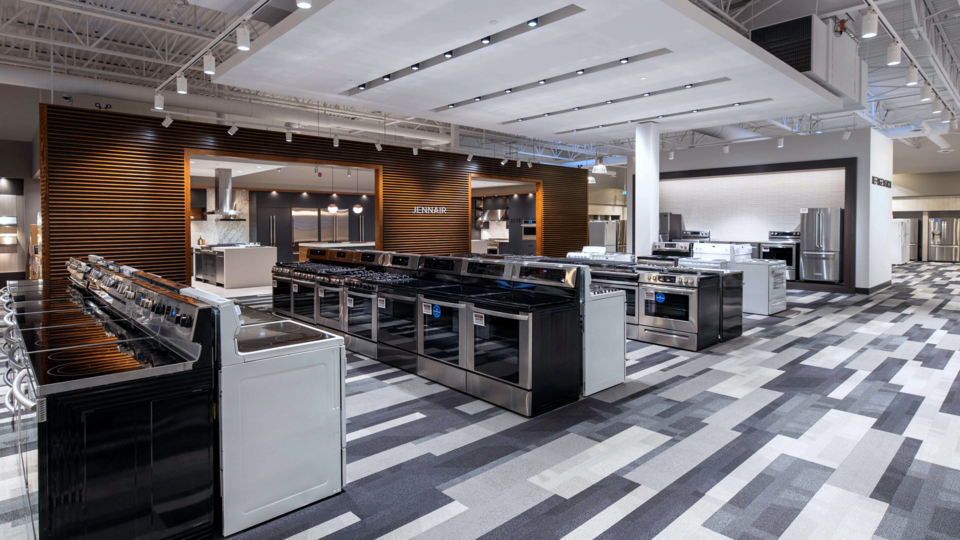 2. Lifestyle
Your busy life deserves to be tempered with home appliances that will not only save you time and effort but will serve your lifestyle needs.
You're inspired by design but also interested in the lifestyle that the appliance will empower you to have. Whether you're an avid baker or inspiring home cook (imagine double wall ovens) or you're looking to complete your outdoor kitchen, you'll find endless options from quality brands you trust.
3. Space
It's important to identify the right size for your next appliance. Generally, ranges and dishwasher dimensions are typically standardized, but refrigerators (think huge doors, over-heights, deep cabinets) and laundry units, can vary substantially.
Ensure you know your measurements and how much space to fill, plus keep in mind open space for electrical cables, airflow, and other dynamics.
For more information, visit trailappliances.com.