Doing business in a small city often means connecting with like-minded business owners. But running a successful business doesn't just happen. It takes work, time and constant consideration.
On top of internal operations, networking is a common and essential part of growth for any business. Still, it takes more than attending a few events to make long-lasting connections that generate consistent win-win scenarios.
Elysia Allen, PREC* Elizabeth Prins and Cherilee Dick built their respective businesses on a foundation of authenticity, channeling a "client first" approach. However, what brought them together was a collaborative mindset that sought to find success by combining one another's strengths to provide the best possible customer care.
Allen knows that promoting someone else's business while building your own is not something you hear every day. However, what sets her apart is the knowledge that when you care about your community and share the love, it can come right back to you in all the right ways.
And for these women, it was a recipe for success.
Elysia Allen Homes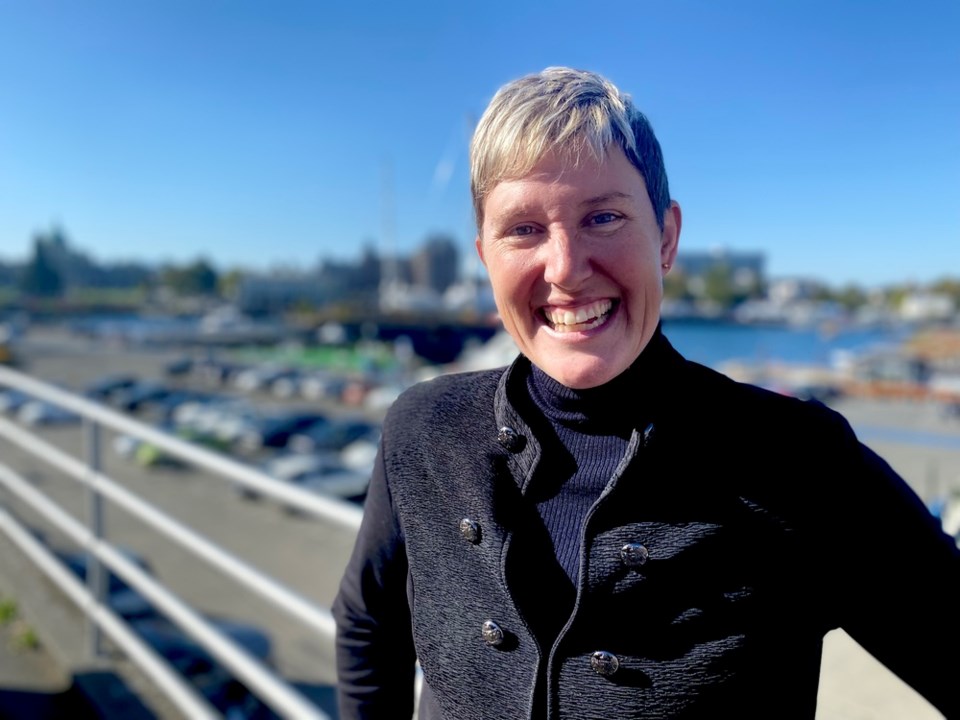 Before Elysia Allen, PREC* was a realtor at Coldwell Banker Oceanside, she earned her degree in classical archaeology and joined the Canadian Navy. Her journey through real estate has been pivotal, encouraging her to become an intelligent, outgoing, disciplined, and fun to work with professional who puts her client's needs first.
In a commission-based industry, it's refreshing to find someone you can depend on and care about you long before homes are purchased or sold. "I take a transformative, not transactional approach," says Allen. "Every client has a subjective set of needs, and it's my job to identify them and treat each person with the unique attention they deserve." Allen is the first to say she couldn't do it alone. "Community isn't built with an 'all about me' attitude. In fact, a collaborative mindset has opened the doors for many partnerships within this community that help serve my client's needs".
For example, "When I refer my clients to Elizabeth Prins as a mortgage broker, it's because I can count on her delivering an authentic experience, aligning with my brand, always putting the client's best interest first. When I go to see Cherilee at Victoria Olive Oil to order a housewarming gift for my clients, I know she will put her heart and soul into the gift she creates and the service she provides. When people work together, everyone wins".
There are over 1,600 realtors in Victoria. Finding the one that works for you can be daunting. Elysia Allen, PREC* is someone you can trust, who will have your back.
To arrange a meeting with Elysia, or if you are looking to purchase a home, visit elysiaallenhomes.com for more information.
Mortgages by Liz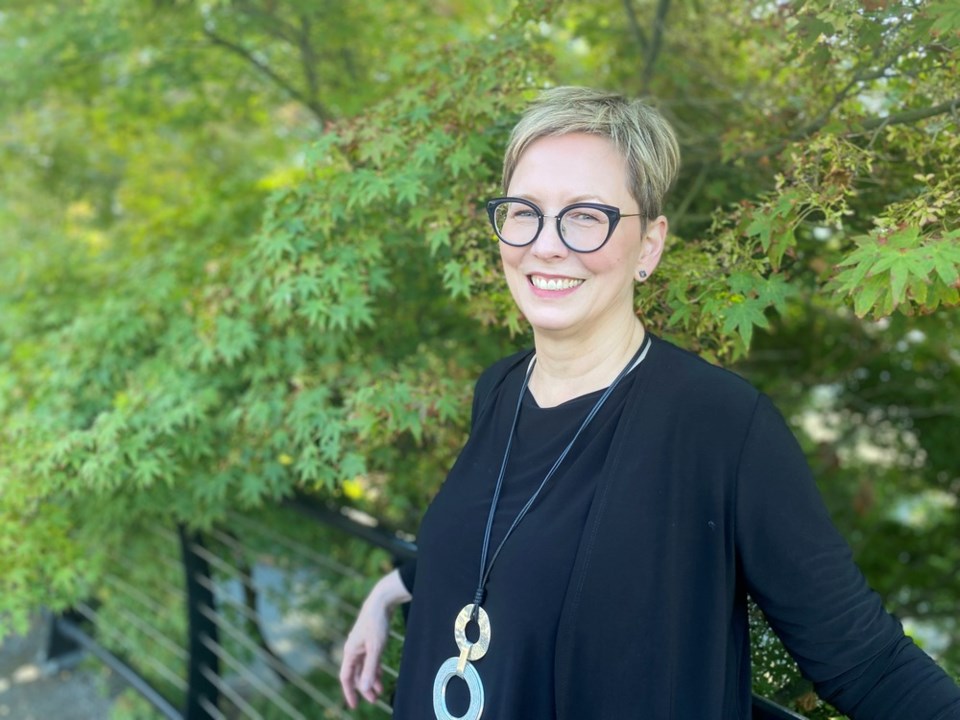 Elysia Allen, PREC*, recognizes the vital synergy between realtors and mortgage brokers. Her steadfast recommendation is Elizabeth Prins, founder of Mortgages by Liz. With over 18 years of industry expertise, Liz works tirelessly on her client's behalf, with her fees seamlessly covered by lenders.
Prins' focus extends beyond mere interest rates; she understands that mortgage terms hold equal, if not greater, significance and crafts tailored strategies to meet her client's short-term and long-term financial and residential goals, always emphasizing the importance of education.
What truly distinguishes Prins is her unwavering commitment to nurturing enduring client relationships. Beyond the initial transaction, she remains a steadfast resource, offering invaluable support such as annual reviews, renewals, and guidance for financing home improvements, consolidating debts, or retirement planning.
As an independent mortgage broker, she embodies the essence of unbiased guidance and education. Her dedication to safeguarding your financial interests speaks volumes about her expertise. Elysia's endorsement of Liz reflects the trust cultivated over time and experience.
If you're beginning your journey to homeownership or looking for mortgage guidance that prioritizes your needs, don't hesitate to contact Elizabeth Prins at Mortgages by Liz. Your financial future is in caring and capable hands.
Victoria Olive Oil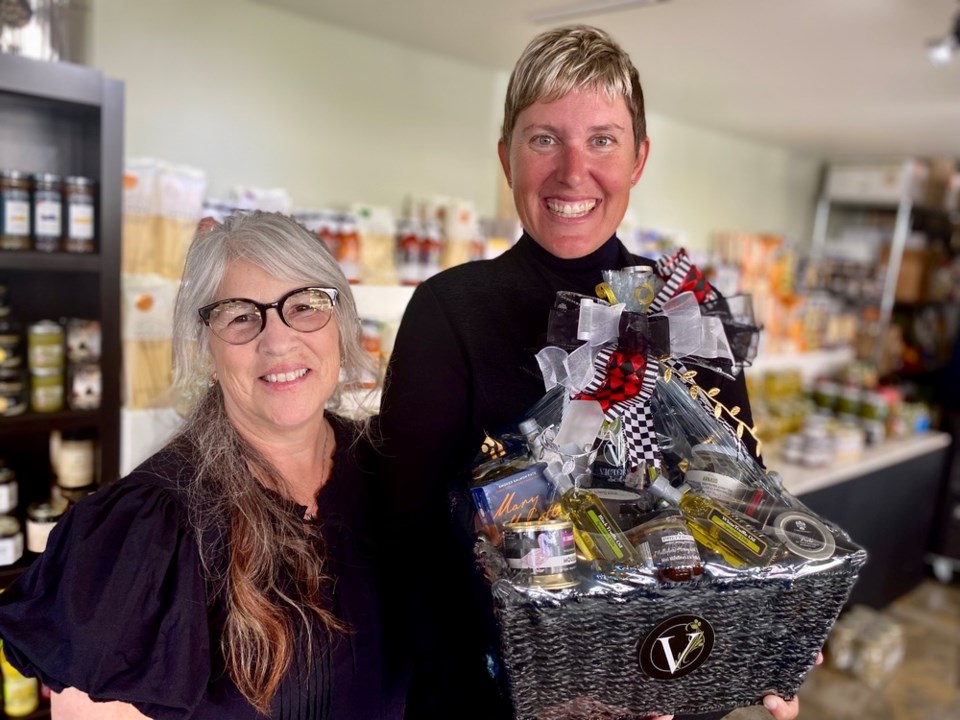 Reasons to give are around every corner, whether it's a special occasion, tradition, celebration or just because, but knowing where to find that special something can be entirely different. Knowing what to get can also pose its own challenge.
Elysia Allen, PREC*, is a very busy lady but also a very caring one. When looking for something special to give her new homeowners, she wanted quality, thoughtfulness, and usefulness but had to consider the time she had to put it all together. She came to Victoria Olive Oil to assemble a gift, and before she knew it, her vision was brought to life.
"Not only are the custom gifts assembled beautifully, they are prepared on schedule and within budget," explains Allen. Cherilee Dick, owner of Victoria Olive Oil, adds, "It's a perfect one-of-a-kind gift for new homeowners. There's something for everyone here. We have several realtors that value this same service, and we are pleased to take on more when the need is there."
Dick and the Victoria Olive Oil and Gourmet Fine Foods staff are also happy to create custom arrangements on short notice, doing whatever it takes to help customers. In addition to working directly with business owners, Victoria Olive Oil carries many locally-made products to show its support for local food producers.
Dick believes "there is more than one way to support our community." So, whether you are a realtor or another business owner looking for a creative way to express their appreciation, Dick and her team are very happy to help.