The sun is shining bright, which means it's finally time to convert your outdoor space into an "all about you" sanctuary or an ideal space to entertain.
From design to decorating, functionality to features, there are a lot of decisions to make. Luckily, there are top-notch local Victoria businesses that can bring your outdoor oasis vision into reality.
Keep reading for some handy tips and guidance to begin your outdoor project today!
Vintage Hot Tubs, Swim Spas & Billiards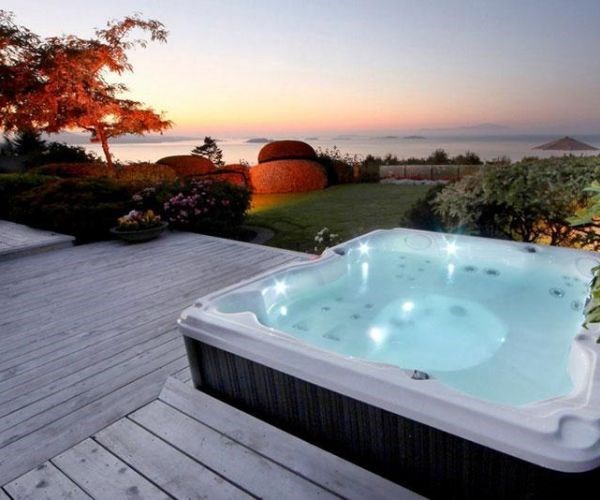 Congratulations! You are ready to buy a hot tub! But where do you start? What size, make and model would work best for your personal dream space vision? What features do you need? How much care and maintenance will be involved?
Choosing an authorized dealer of industry-leaders like Jacuzzi® Hot Tubs, Sundance® Spas, SwimLife™ SwimSpas, and Nordic Hot Tubs™ means you are getting the highest quality design and engineering with options that best suit your needs. To ensure your hot tub is durable and long lasting, you should have the accessories that make your life easy and your hot tub experience fun and relaxing.
Relaxing customers since 1978, Vintage Hot Tubs provides friendly and knowledgeable staff to help with everything from finding the right product, to having it installed and maintained.
Celebrating 45 years in business this year, Vintage Hot Tubs is an excellent choice. In the past 2 years, out of 750 Sundance® Spas retailers in 75 countries, they have been awarded 3 out of the possible 12 worldwide sales awards, including the Sundance® Spas 2022 President's Award and the 2021 and 2022 Exceptional Sales Growth Canada awards. With 20 exceptional customer service awards from both Jacuzzi & Sundance® brands and 3 from Swimlife™ SwimSpa awards, you can be assured of the levels of service to make your hot tub shopping experience everything you need it to be.
When you won't have to worry about delivery, installation or maintenance, you can start to relax, even before the hot tub arrives. Go to vintagehottubs.com and visit one of their two showrooms today.
Wicker Land Patio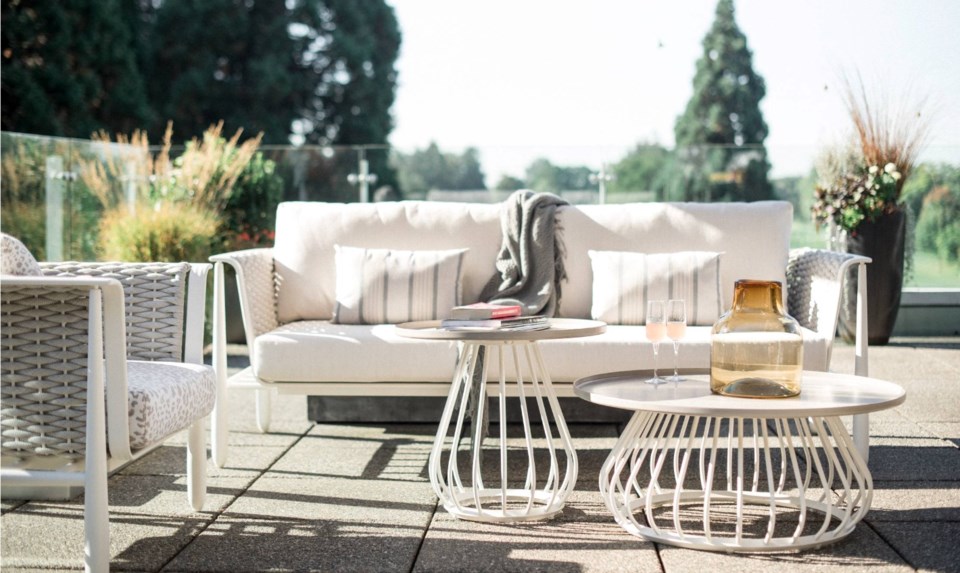 Just imagine lounging on a comfortable outdoor sofa with a good book and a refreshing drink, surrounded by nature and enjoying the fresh air.
Whether it's for some quality "you time" or to gather with loved ones to dine or entertain, your furniture should be comfortable, easy to maintain, represent your style and endure the test of time. You choose quality to ensure your investment will mean you don't have to replace or repair your furniture each year.
Victoria's Wicker Land Patio has over 30 years of experience in providing top-notch outdoor living solutions.
With the latest makes, colours, and trends available, the family-owned and operated business has plenty of choices to get the pieces that fit your taste, space, and lifestyle, including your choice of over 150 Sunbrella fabrics. From stylish outdoor dining sets to cozy fire pits, they offer a wide range of products to suit all your outdoor living needs. Visit wickerlandpatiovictoria.com today to learn more.
Windsor Plywood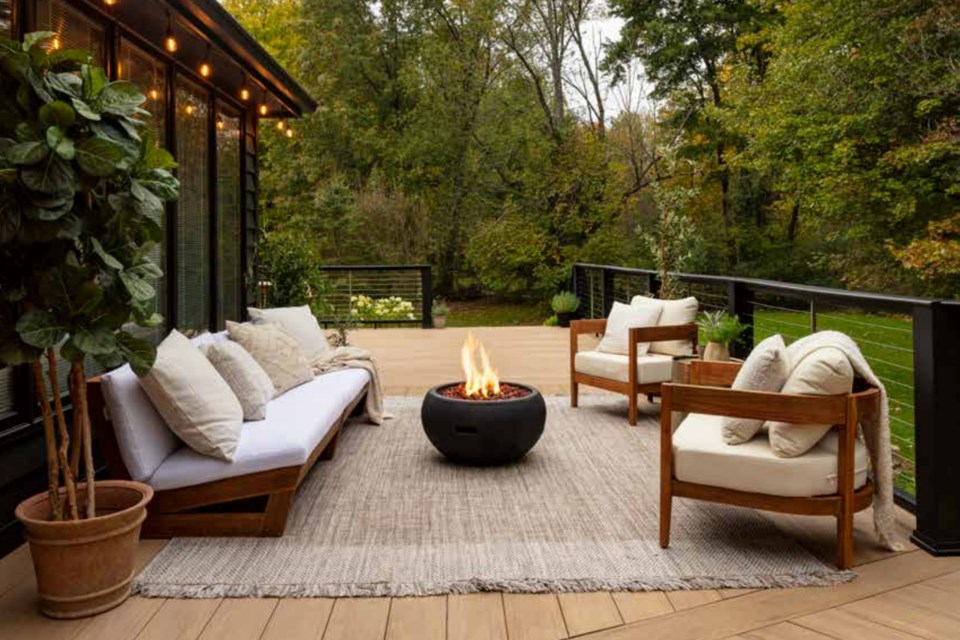 Transform your outdoor space into a stunning oasis with the addition of a new deck and privacy fencing from Windsor Plywood Westshore.
A beautiful deck not only adds value to your home, but it also provides the perfect space for outdoor entertaining, relaxing, and enjoying the beauty of the great outdoors. When it comes to designing your new deck, there are countless options to choose from, from a classic wood deck to a low-maintenance option like composite decking. You can also customize your deck with built-in seating, cedar planters, and outdoor lighting.
With privacy fencing, you can create a secure and secluded area that is perfect for family gatherings or intimate events. You can go for a classic wood fence, and use fence panels to make it an easy task. With the addition of lattice or trellis panels, you can create a stunning feature that also adds beauty to your yard.
With a new deck and privacy fencing, you'll be able to enjoy your outdoor space in privacy and comfort. Visit windsorplywood.com to start planning your dream backyard oasis.
Aral Rentals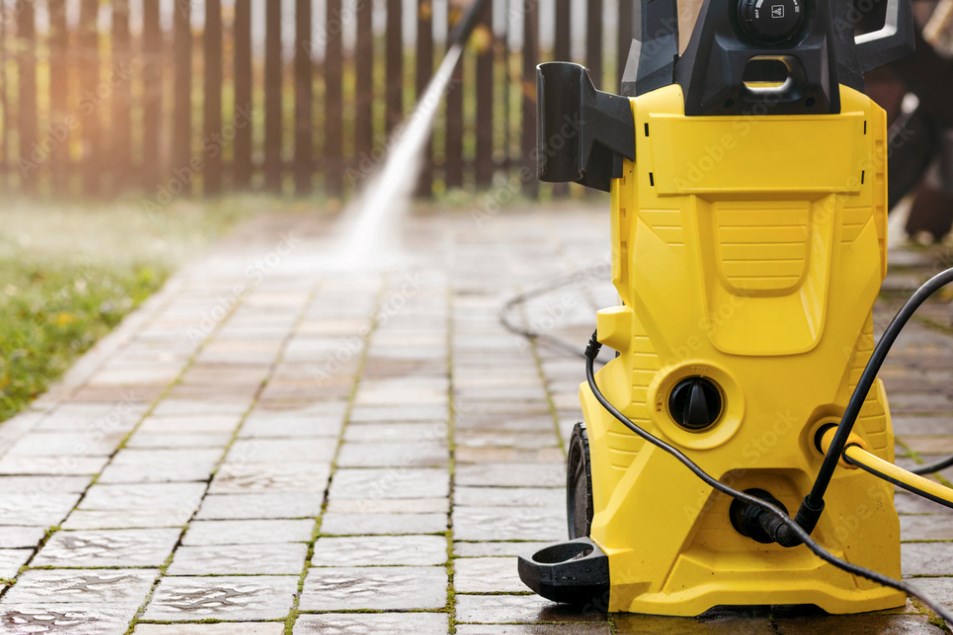 For the people talented and handy enough to not just dream about building their perfect outdoor space, but to make it happen too, something as simple as having the right tools can be what holds them back.
The cost of purchasing the tools, not to mention the space required to house them, and the time maintaining them, can make owning all your own tools daunting and often impossible. When each project could present itself with a different tool required to complete it, your best bet is to consider renting tools versus buying tools. And if you have tools that just need repairing, there is a one stop shop in Victoria that can do it all.
Aral Rentals allows you to book their services online, such as their pick-up and delivery offerings. And if you need extra help, they can also provide labourers should you need extra hands to get the job done. Whether you are building, cleaning, designing or serious renovations of your space, Aral Rentals has you covered.
Eden Projects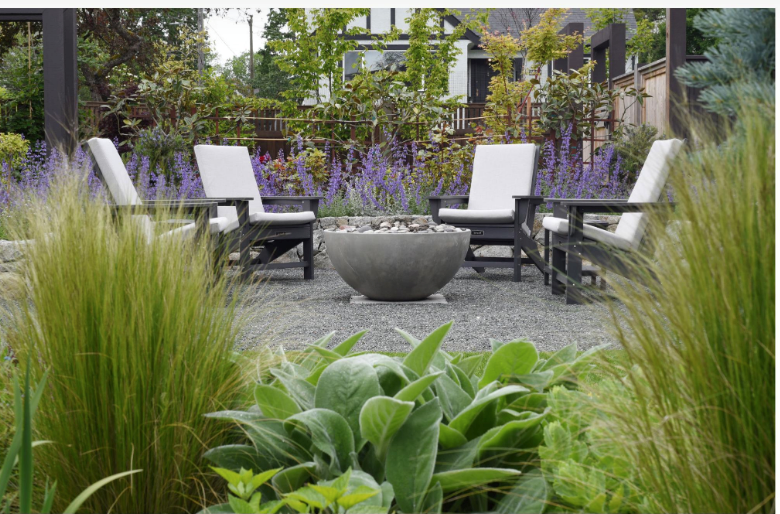 Ready to give your yard a facelift this season?
While the selection of outdoor design elements and features is largely based on one's personal taste and needs, understanding landscape design guidelines and principles will help to ensure you've created an outdoor oasis that is pleasing to look at and be in.
When selecting design elements, their scale and proportion to one another and to their environment is key. Ensuring each feature and area effortlessly flows into the next without disruption will help establish the overall balance of your space. Sightlines, transitions, and architectural features all have the ability to dictate how a space is used as well as establish an overall look and feel.
Pattern is the repetition of design elements or shapes in a sequence. Repeating patterns, such as a specific paver design or planting scheme, throughout your space will create a cohesive and unified environment.
Unity is the result of all design elements and features coming together as a harmonious whole. By following the principles of landscape design and understanding their spatial relationship to one another, you can cultivate an outdoor sanctuary that is tailored to you and will last for years to come.
Providing full-service landscaping design and build services, Eden Projects aims to cultivate meaningful garden space transformation and production in outdoor spaces. Book a project consultation today at edenprojects.ca
Pacific Outdoor Kitchens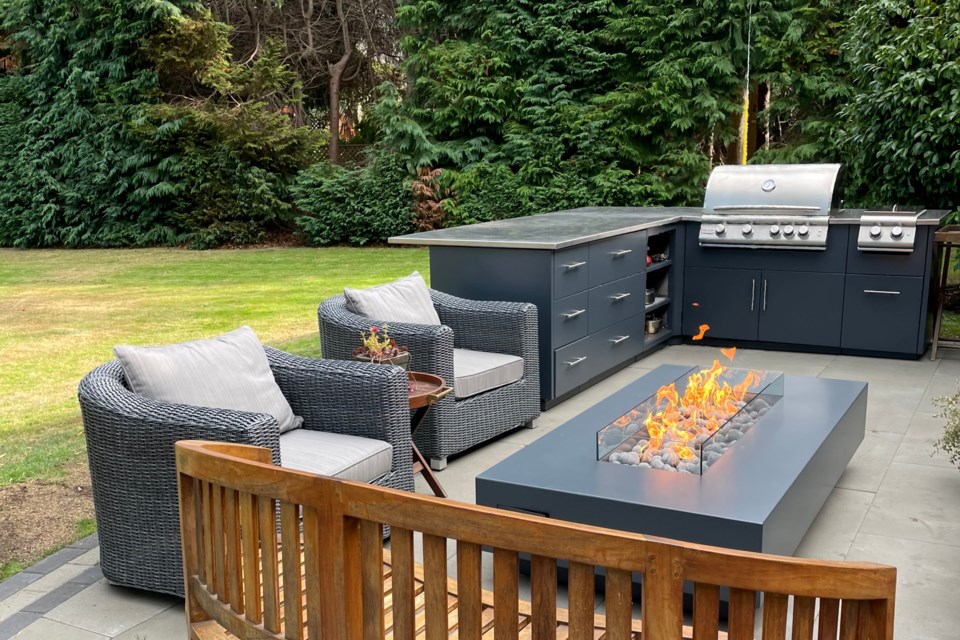 If you like to entertain at your place or just have a foodie or grill master in your home, the idea of adding an outdoor kitchen would rank pretty high on your features list when designing a dream space in your backyard.
Behind the aesthetics that make you fall in love with the design, your outdoor kitchen must also be level, durable, have proper ventilation, be customizable, and stand up to varying weather conditions.
At Pacific Outdoor Kitchens, their outdoor setups are designed, fabricated, and assembled right in Victoria. They have over two decades of experience in building and installing outdoor kitchens. They provide the highest quality products that are built to stand up to the toughest climates while also providing a beautiful design element to any home.
In addition to their signature offering, Pacific Outdoor Kitchens also has fire tables and metal planters. Plus, all products come with a limited lifetime warranty. Call 250.208.8388 to discuss your outdoor kitchen today.