There's no question—your bathroom is your sanctuary. Of course, it should also function for each family member, as well as your guests, with an equal balance of comfort and beauty.
If you're looking to remodel or refresh your design, small changes can often make a big difference. Classic sink faucets can do just that.
It's not a stretch to say, chrome's headlock on bathroom hardware has eased considerably over the years and there are now many finishes to complete your bathroom look.
Faucet finishes
Today, matte black remains popular and is often a front runner for designers and homeowners alike. It's frequently a go-to for its ability to transform a bathroom into a timeless contemporary design.
"Matte black really stands out against lighter-coloured bathrooms," says Adam Young, marketing coordinator, with Splashes Bath & Kitchen, Victoria, B.C. "A lot of bathroom renovations are created with a neutral colour palette and compliment matte black nicely."
"The texture is between glossy and flat, which reflects relatively little light," he adds. "That resonates with a lot of our customers because it makes a strong statement that will maintain its design appeal for years to come."
Faucet styles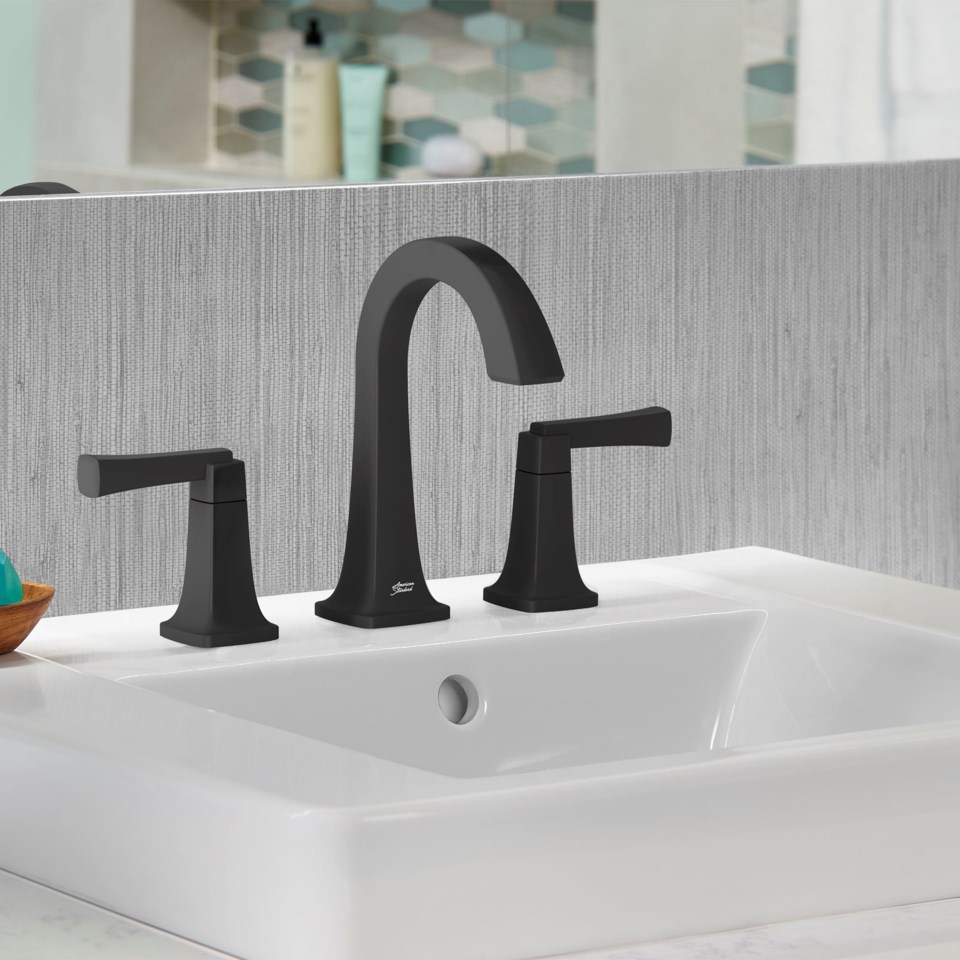 When you're looking to outfit your sink with the perfect faucet set for your needs, whatever you choose, you want a faucet that is properly sized, complements your bathroom's design aesthetic, provides ease-of-use, and gives the best performance that aligns with your budget.
Your choice will depend on the type of sink you have, whether you're retrofitting your existing sink or if you're purchasing a new one, and how many faucet openings it has.
The most common faucet mounts are widespread and centerset faucets. American Standard provides three distinctive options with their Townsend collection, influenced by the fortified architecture of the Manhattan Bridge.
1. The Townsend™ 8-inch Widespread Bathroom Faucet with two lever handles (model: 7353801.243), is an artisanal tapered design with a high-arc spout for increased functionality and convenience.
"This is ideal for a luxurious bathroom with a larger sink," says Young. "It provides more clearance above the sink for hand washing, or even rinsing your hair. You also have a bit more temperature control with the double handles."
Lou, a recent customer, gave a five-star review, and commented on the "classy, clean look." It's a "very sleek, smooth looking 8" faucet. Goes great with my white quartz bathroom vanity."
2. The Townsend™ 8-inch Widespread Bathroom Faucet with two lever handles (model: 7353841.243), was designed with visually appealing tapered edges and stylistic elements, clean lines and elongated spout, with low splash.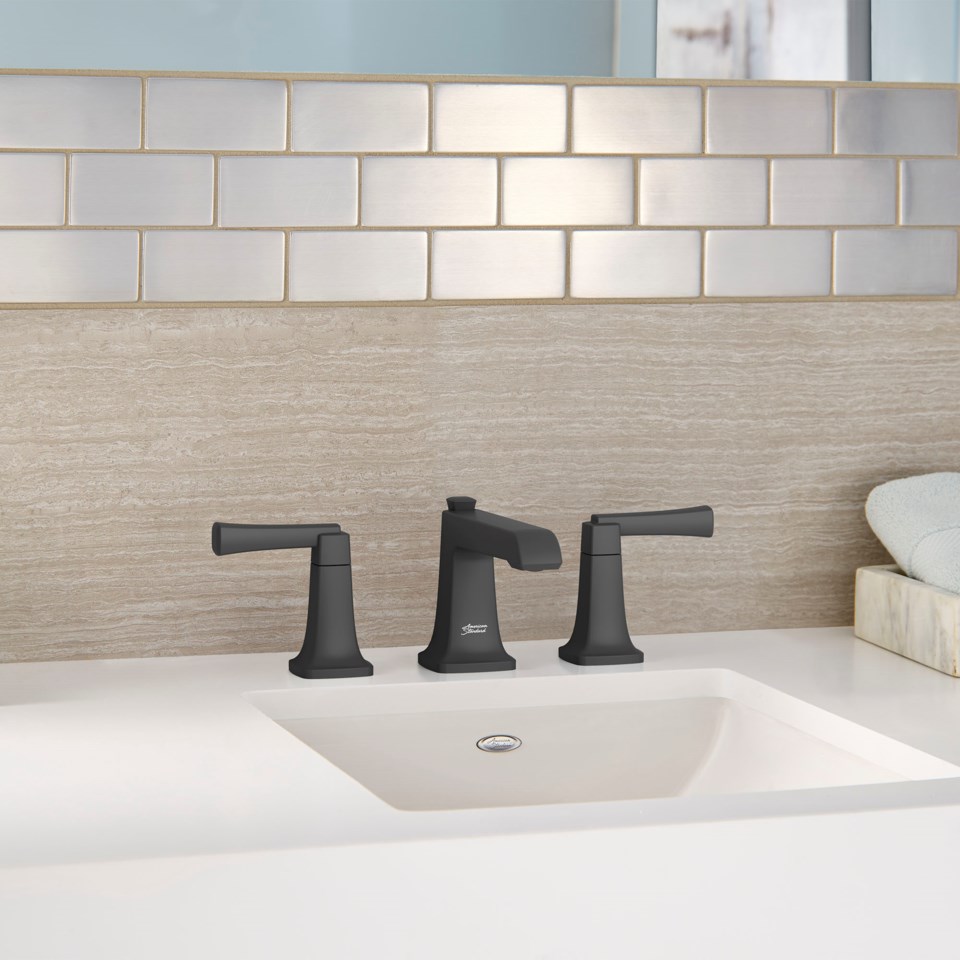 "All three models have the lifetime drip-free guarantee," notes Young, "as well as they're WaterSense® Certified and meet all ANSI/ASME low consumption, water conservation requirements."
"The maximum flow rate of 1.2 gallons per minute helps save water, without sacrificing performance."
3. Townsend™ Single Hole Single-Handle Bathroom Faucet (model: 7353101.243), includes an adjustable hot limit safety stop that helps to prevent accidental scalding by limiting the amount of hot water allowed to mix with the cold.
"This faucet is a great option for smaller sinks, perhaps the powder room with a pedestal sink," says Young. "It functions seamlessly with a single-handed movement."
"Splashes Bath & Kitchen has all your renovation and new-build needs, and you can order directly from our new e-commerce site, splashes.com."
Consult a Splashes Bath & Kitchen expert to learn more about American Standard's Townsend faucet collection for your fixture needs. Also, view Splashes exceptional selection of reputable brands and quality products at one of their 28 showroom locations in Western Canada.