​​If you have been on Vancouver Island for any length of time, you will notice a certain fashion "vibe" there. While B.C. islanders always want to be ready for anything, most of them are always ready to chill. The weather, while mostly moderate, does shift a lot more these days. From hot to wet, warm to breezy, what you choose to wear needs to adapt to the weather and make a statement - even if the statement is to make no statement at all.
Islanders care about sustainable fashion, durability and quality but also want to be approachable, relaxed and comfortable. These local businesses will get you well on your way to looking like you live here, even if you don't. The clothing portrays a lifestyle, and that's something you can take anywhere.
The Dancing Lily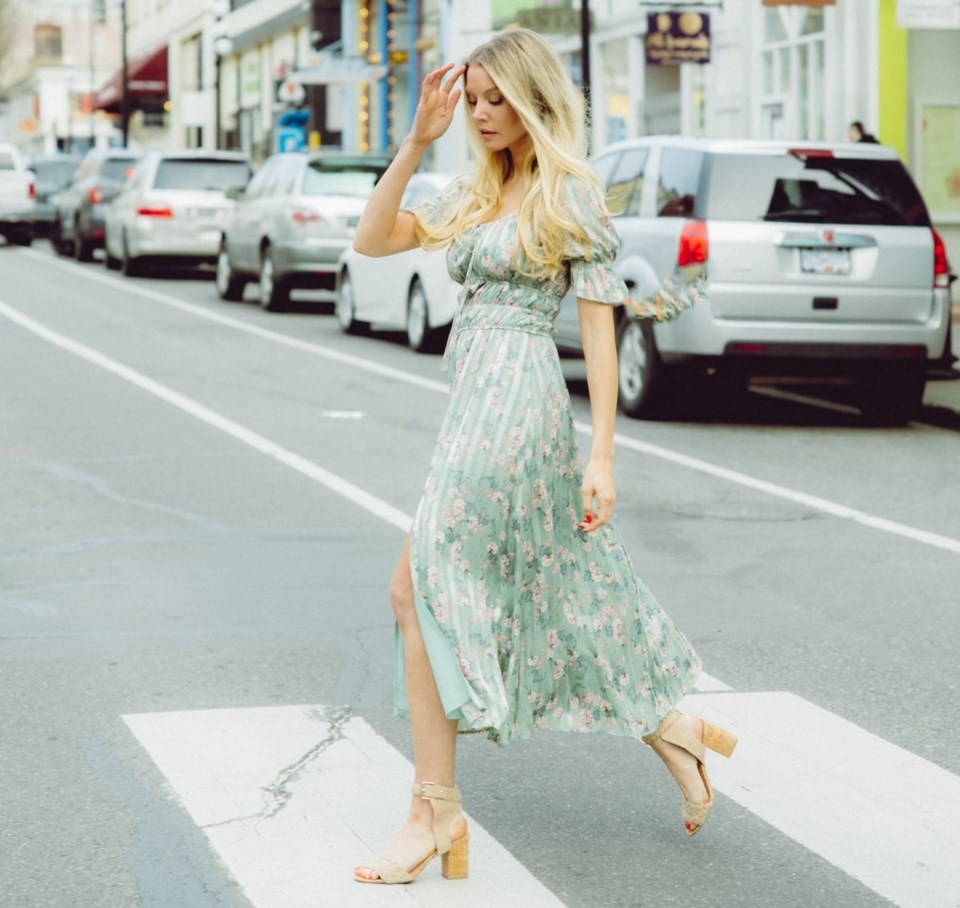 Vancouver Island is home to a wide variety of people with different vibes when it comes to fashion. Still, most would agree that a comfortable, relaxed look works best for them. For women, in particular, this can be anything from a pair of jeans and a t-shirt to an unrestricted flowing dress. Our beautiful island weather often requires layering, and The Dancing Lily has found a way to make a layered look versatile with each changing season.
Home to several diverse options that will leave you feeling fashionable and comfortable, The Dancing Lily offers options for everything from everyday living to an event that requires a bit extra.
The Dancing Lily is a local Indigenous-owned business. Shop owner Lili Butterfield is proudly from the Sekani Nation and worked diligently to follow her dreams since childhood. Now, as an adult, Butterfield is in love with her life as an actress and local shop owner, fulfilling two dreams simultaneously. Her "Dancing Lily" store was inspired by her mom, Pam Butterfield, who ran the original location out of Powell River, B.C., until 2001, when they relocated to Victoria, B.C. Her mom named the store after Lili, and with that, the store's motto is "Love, Kindness and Happy Living," which reflects Butterfield's energy, which she learned from her mom.
Butterfield stocks designers like: Z-Supply, Tribal, Joseph Ribkoff, Angel Eye, KUT from the Kloth, Mavi Jeans, and Good HYouman. The store is located on Lower Johnson Street in downtown Victoria.
Footloose Shoes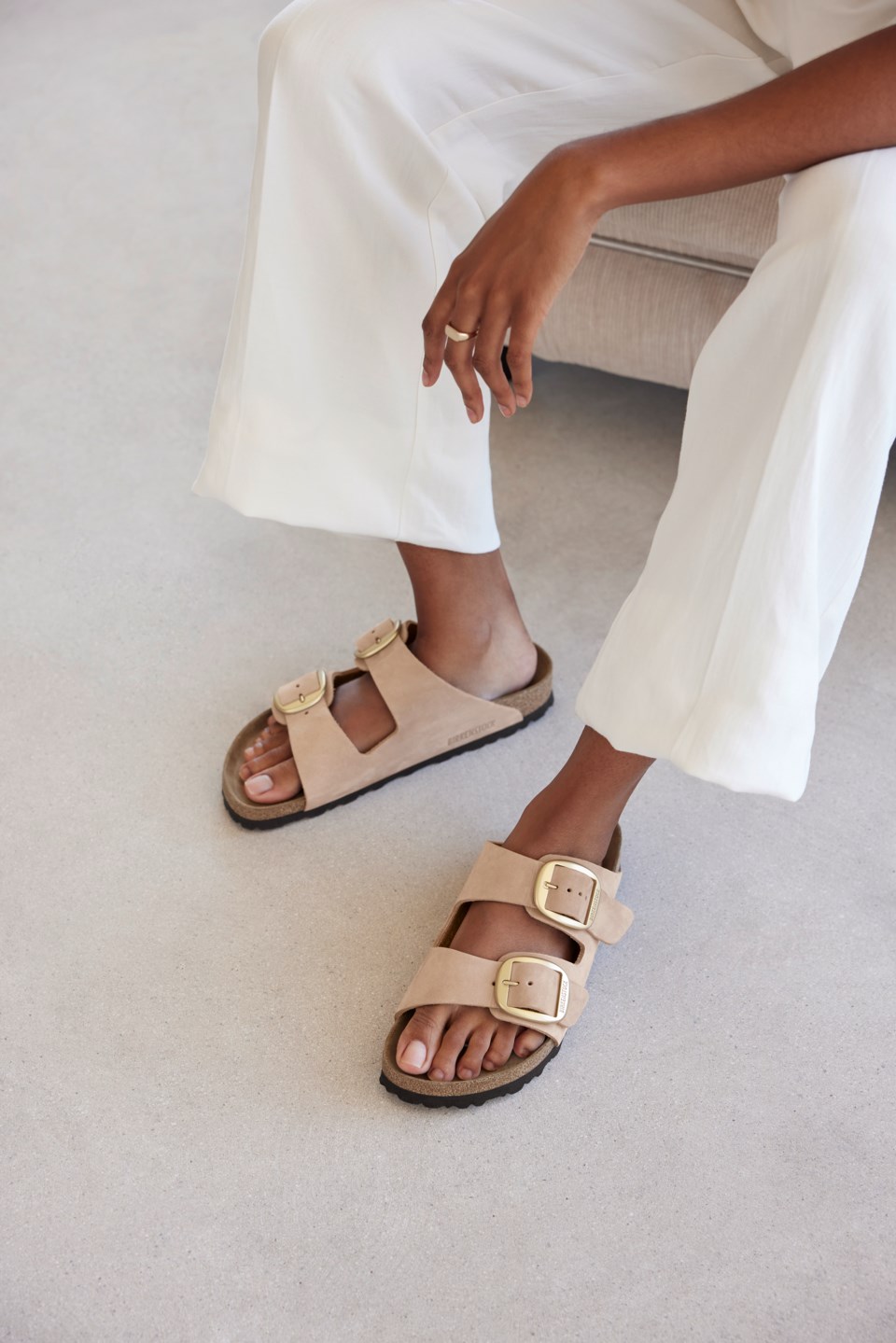 Few fashion items feel more West Coast and more Victoria than a pair of Birkenstock sandals. They are an almost compulsory component of the Vancouver Island summer uniform. Birkenstocks can be seen on most feet around town at any given time: in the grocery store, at the park, at work, and likely even on some more laidback guests at a summer wedding. Birkenstocks are everywhere thanks to their comfort, craftsmanship, and casual but stylish sensibility.
They are so core to the Vancouver Island aesthetic and lifestyle that it's hard to believe they are a European import and not homegrown on the West Coast.
Whether you're looking for a replacement pair or your first Birkenstocks, your first stop for selection and fit expertise is Footloose Shoes. The downtown boutique is celebrating forty years in business this year, and Birkenstocks is, in fact, the first footwear brand they ever carried. Footloose Shoes and its predecessor, the Renaissance Shop, introduced many islanders to the now iconic sandals as the first places to buy Birkenstocks in Victoria.
The shop owner, Kerstin Greiner, fell in love with the cork sandals at first sight and continues to stock them in a range of styles decades later. The best-selling two-strap Arizona sandal is offered in many colours and textures and in two different widths and is joined by clogs, platform styles, big buckle varieties, and more. Visit Footloose Shoes on lower Fort Street and have their expert staff fit you into your new Birkenstocks today.
LADS Clothing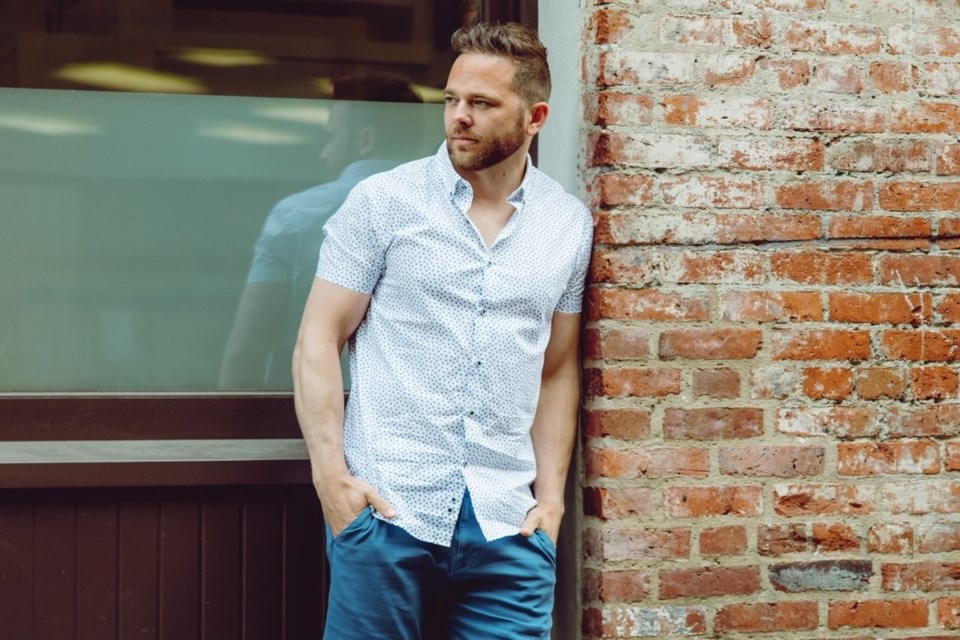 On April 1, 2023, a new store opened on Lower Johnson in Downtown Victoria. However, while new to the block, it has a very familiar feel to it. That's because it's not actually that new. Lili Butterfield, owner and operator of another local store, The Dancing Lily, is excited to introduce her new store, LADS Clothing, a proud, local Indigenous-owned business.
This new location brings all your favourite lines featured at The Dancing Lily since June 2016, including Scotch and Soda, Garcia, Original Penguin, Devon + Lang, Mavi Jeans and Fynch-Hatton.
When Butterfield opened The Dancing Lily, she had always said that her number one dream was to open a menswear store. LADS Clothing draws inspiration from Butterfireld's incredible family, especially Lyman Butterfield (L), Alfred Butterfield (A), David Butterfield (D) and Stewart Butterfield (S). The LADS in Butterfireld's upbringing represents the family who has always taught her that happiness is the key to life. Visit this new location and see the photos of the men who inspired Butterfield throughout her life showcased behind the counter right when you walk in.
Cardino Shoes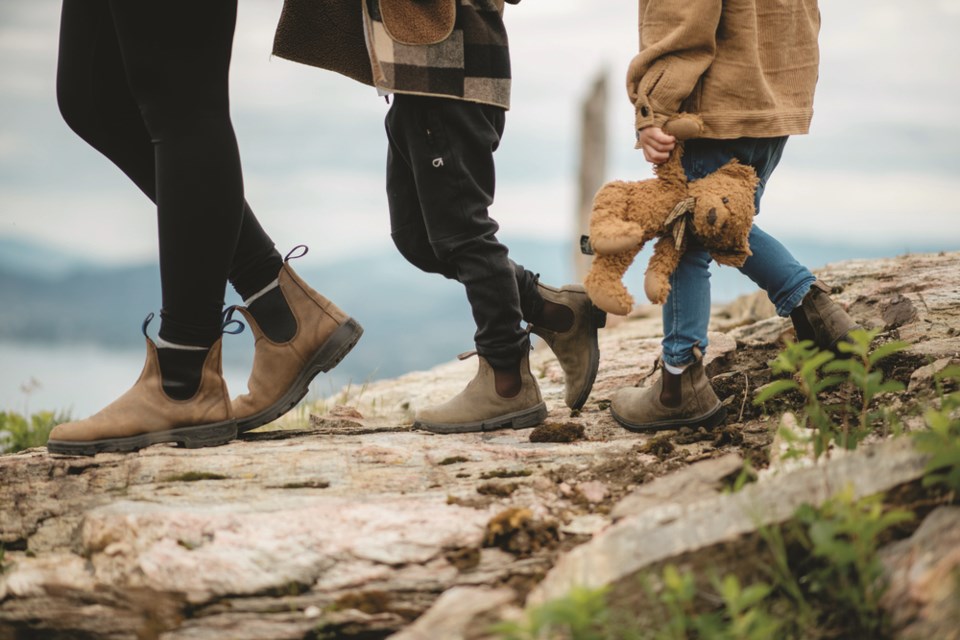 For over 150 years, Blundstone has been known for producing top-quality, durable, comfortable leather boots. As versatile footwear, Blundstone boots are much-loved for hiking, farming, and casual wear. They are especially prevalent on the West Coast of British Columbia, where the rugged terrain and sometimes unpredictable weather requires water-resistant and reliable footwear in and outside of the cities.
Born in Tasmania, Australia in 1870, The Blundstone "Chelsea" boot comes in many different styles for men, women, and children, as well as various colours of leather. Their slip-on design with front and back pull tabs make them easy to pull on and kick off.
One of the standout features of Blundstones is their sizing. They generally fit true to size, with half sizes options accommodating people with wider feet. The staff at Cardino Shoes can help you find the perfect fit, which they understand is particularly important for those who are active in their boots and need extra support and comfort throughout the day.
If you're searching for the perfect pair of boots for West Coast life on Vancouver Island, look no further than Blundstone. Whether hiking or going to a restaurant in town, you'll love these boots' durability and great value.
Arc'teryx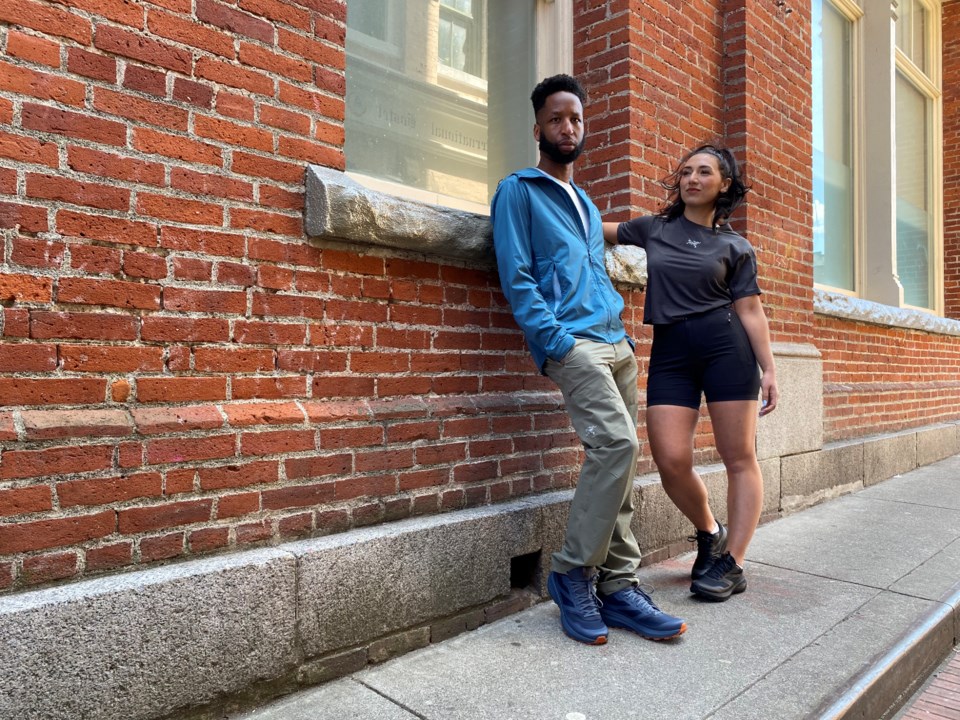 Arc'teryx has excellent brand recognition, but when you come to Vancouver Island, you quickly notice how many people wear it. So, what keeps islanders dressed in Arc'teryx? You don't have to be here long before you realize the weather, while mostly mild, can change really fast. A layer between you and the elements can make the difference between having a great day or not.
Arc'teryx has all the best pieces to keep you comfortable for everyday life in Victoria and to prepare all outdoor enthusiasts for whatever adventures are in their midst! Whether you love to run, climb, paddle, hike or hit the slopes – they have the gear for you. Featuring a wide selection of waterproof shells, insulated mid-layers, pants, shirts, shoes and all manner of accessories, it's clear that Arc'teryx is designed with innovation, quality construction and durability in mind to keep customers coming back for comfort, quality and aesthetic.
The popular Atom family of jackets (seen on Joel here), the versatility of the Norvan running shoes, and the sun protection of the Cormac and Taema lines allows you to stay comfortable and ready for any activity you enjoy and for whatever weather Victoria has up its sleeve.
Visit the Arc'teryx store in downtown Victoria at 1305 Government to shop in person, and if you have ventured to the North Island, you can order online!
The West Coast of British Columbia is one of the most beautiful places to live in the world. No matter the season, the above businesses have everything you need to fit in like a proper local. After all, if you can fit in first with your chill attitude, the fashion will follow.