Imagine, if you will: descending down a staircase in a dishevelled bookstore, past walls coated in amateurish graffiti.
At the bottom, you come to a jumble of shelves bearing more worn-looking paperbacks. Pull the right book off a shelf, and – like magic – a door swings open.
Like the Pevensie kids into the wardrobe, you duck into a secret and mystical place. Unlike Narnia, though, this wonderland happens to be stocked with 300 bottles of rare whiskey.
Welcome to Artemis, a whiskey and cocktail bar designed to be unlike any other watering hole in Victoria.
Hidden in a secret locale in the city's downtown core, the speakeasy-style bar is a whiskey lover's paradise but aims to appeal to anyone who loves a good cocktail (and a good story).
"We want to create a super-crazy experience — you'll be talking about the cocktails, talking about the experience you had for months at a time," says Patel Vaibhav, an engineer and professor by day who opened the bar as a passion project.
Before settling in Victoria, Patel globe-hopped extensively, developing a taste for whiskey and garnering inspiration for what would become Artemis.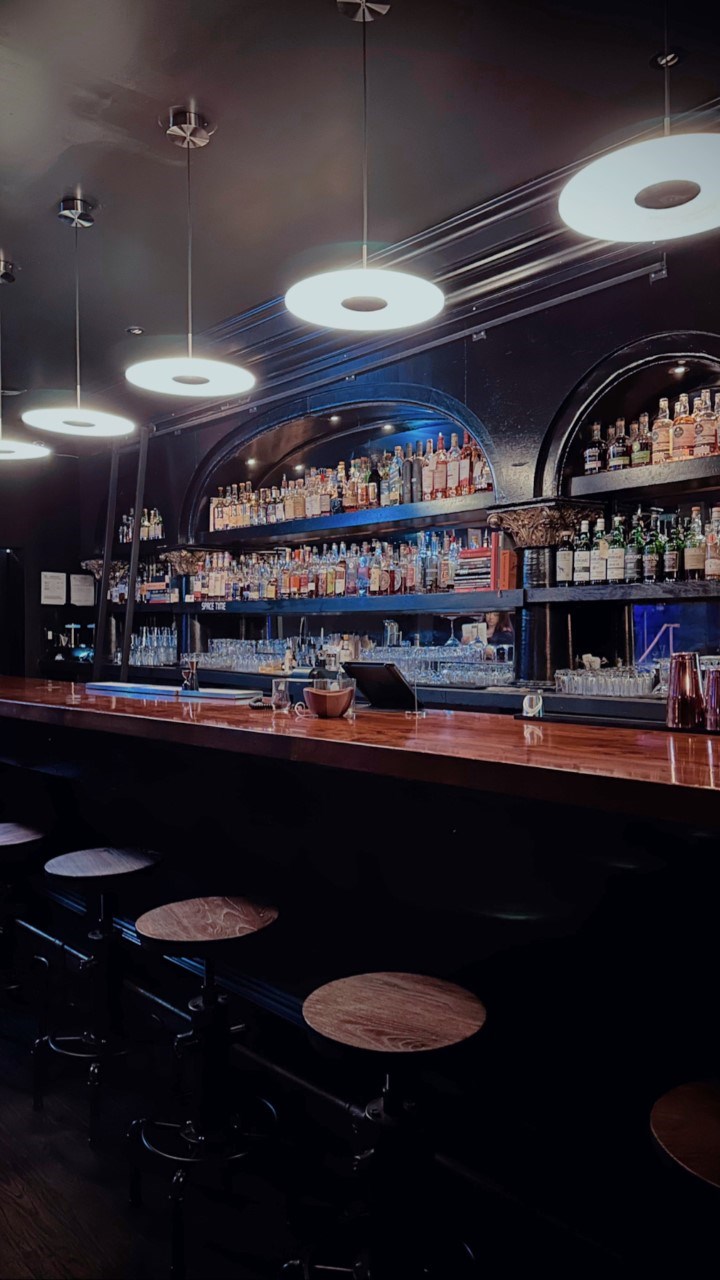 "I'd go to these places, and I wouldn't remember the specific drink — but I'd remember that experience. That's what I'd take away from my travels," he explains.
Patel, who still works his regular teaching 9-to-5, built the bar with his wife, his partner and a couple of pals, infusing the place with nods to sci-fi and cocktail culture.
One of the establishment's two bars (one for whiskey, one for cocktails) is coated in gold leaf; Patel says it took them 100 hours to complete. The hardwood floors, meanwhile, were specifically finished, so if any of that precious whiskey ever got spilled, the smell would saturate the boards and perfume the room.
Almost a year on from opening, they're still adding new touches, like that automatically-opening bookshelf door. (If you're looking for a hint on how to get in: The bar's name provides a clue.)
The secret touches don't stop at the doorway. Flex your knowledge of the book that got you into the bar, and you can gain access to the VIP area, with its own unique selection of drinks.
And if you can ask the bartender for the right book (hint: even among all these novels and science books, it's particularly wordy), you'll find a whole other secret menu inside.
Not content to coast on design alone, Patel has put in the legwork to build the bar's whiskey collection, which he hopes will one day crack the 1,000 mark.
"We have some things that are lesser-known in B.C.," he explains, adding he's queued up at midnight to grab special ultra-limited BC Liquor releases for the bar. "Not a lot of bar owners would do that," he continues. "That's why some of our whiskeys are super, super exclusive."
The cocktail menu, while mainly whiskey-oriented, has something for everyone. The presentation aspect doesn't lack here, either.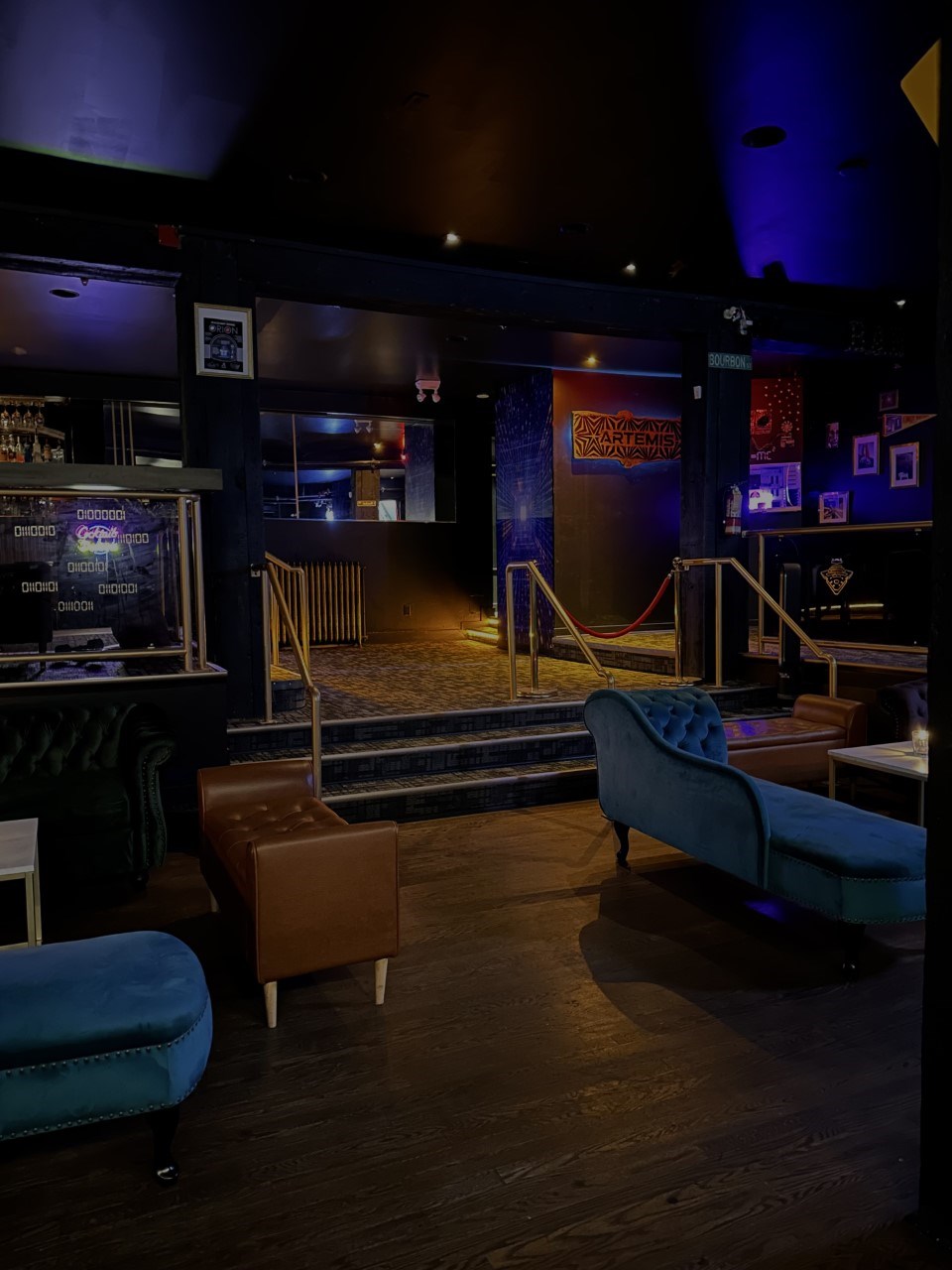 "We just came up with a drink with our team that completely floats in the glass — there's literally air underneath it," describes Patel. "There's a lot of science that goes into that."
Spoken like a former aerospace engineer — but Patel is quick to credit the bar's growing team for a lot of the creative juice that's on the current cocktail menu.
"We pay our employees significantly more livable wages than elsewhere in this industry," Patel says. "I work three jobs while I pay my rent — so I can't imagine not doing that."
All of these details – killer drinks, a memorable room, and the vibrant creativity of their extremely talented staff — add up to what's becoming a cult-fave experience in Victoria.
"When we opened, I thought we'd get a ton of people who were older and have enjoyed whiskeys for a long time," Patel says.
"But we've had younger ones who are 21 and coming in to try whiskeys, and we educate them. Or we'll have somebody who's as much of a fanatic as us, and we'll share whatever else that we know, so both of us can benefit.
"We've been really blessed that when somebody comes by, they'll come by again – along with some more friends. We appreciate that support from people as otherwise it is a very tough industry to be in."
To learn more about Artemis and explore its extensive and comprehensive collection, visit artemiswhiskey.ca.