Continuing the tale of my trip on Via Rail's The Canadian, from Vancouver to Toronto in January, on a Tuesday-to- Saturday train. Not real time dispatches because of lack of cell and Wi-Fi. I am also goofing off.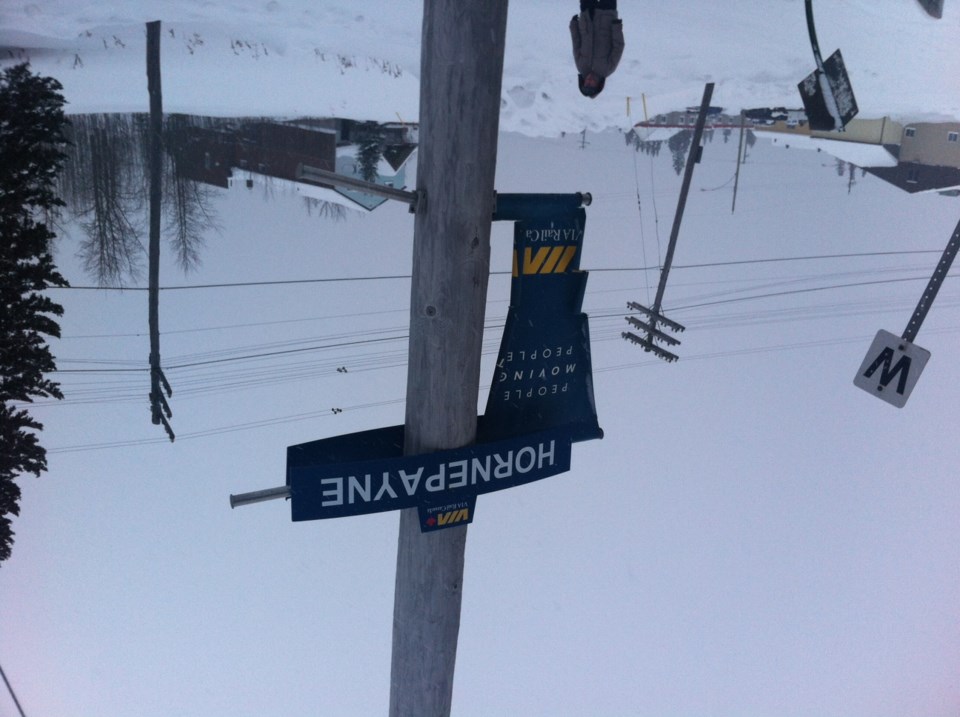 Our stop at Hornepayne in Northern Ontario on Friday was just 15 minutes instead of the usual 35 because we were running late. This was announced over the PA. After the horn honk and the all aboard call, passengers got back on the train. Most of them. The doors were closed and the train started to move. Then it stopped as a couple of passengers who had been shopping at a convenience store raced back. Then it stopped again as another person ran up. They might have been regular riders who don't listen to announcements and expected a regular length stop. A crew member said the running for the train incident was unusual.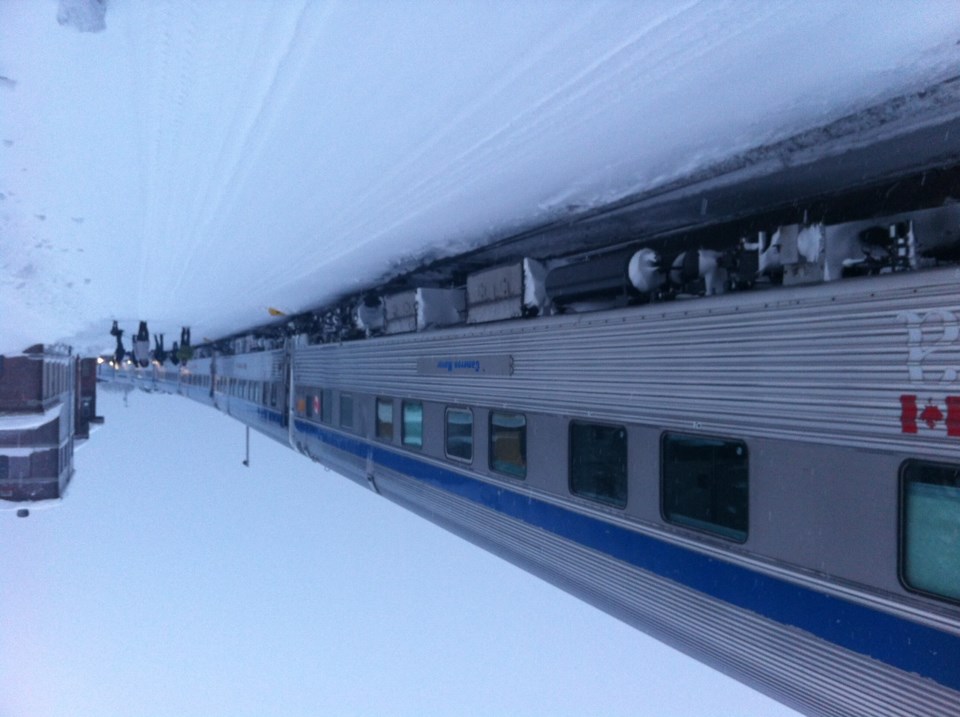 Plus, there was overnight disharmony in one of the dome cars. Lights are turned off at night so that passengers have a better view outside. Some folks took advantage of the darkness to drink liquor they brought on board. This resulted in rowdiness and other passengers not wanting to sit in the dome car. There was scolding, and an attendant turned the lights back on to discourage such behaviour. Earlier, I heard a woman say to her partner, "I hate it when you get really drunk." Wonder if they were involved.
Then, there's the mystery of why one of the bathrooms, usually kept very tidy by staff, had become so disheveled. Someone seemed to be deliberately making a mess.
Despite those intrigues, my verdict on Day 4, as I cruise across snow-blown northern Ontario, the land of trees as far as the eye can see, is: You should put this train trip on your to do list, and consider doing it in January, when fares are lower, there are fewer people, and there is plenty of snow. But you have to have a certain perspective. You can't be in a hurry. You need to embrace snow and cold. You can do without connections to the outside world. And you enjoy the company of strangers. Though you could also stay in your cabin all day and enjoy the solitude. Room service is available.
If you are doing the full trip, a sleeper is almost mandatory. Sleeping in a chair, even a spacious one, for four nights is not my pace; but it could be yours.
I am feeling envious of several people on the train who booked passage both ways. Because of time constraints, I am flying home.
- - -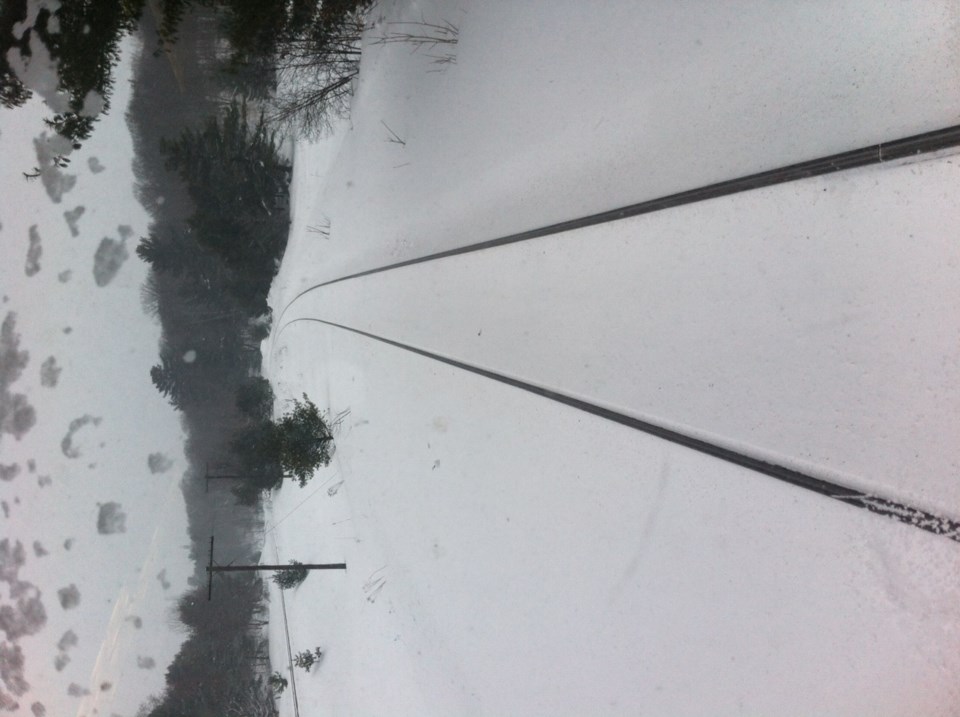 Snow has been a constant. At times it has felt threatening, like on the Prairies when wind and the speed of the train stirred up the snow into a wall of white.
Other times it has been welcoming, like when it gently fell in Winnipeg, on a night when it was warm and windless enough to not wear a hat and to leave your jacket half zipped; it was officially -10 but felt warmer during my brief time off the train.
- - -
We had crossed much of Saskatchewan in darkness. For long stretches, there were no lights as far as the eye could see, not even a distant glow. Pulling over for freight trains, which have higher priority, put us off schedule by 2.5 hours.
During one of those waits, a bit east of Melville, Sask., Via Train No. 1, going from Toronto to Vancouver passed us. We are Train No. 2, Vancouver to Toronto. I think some people on No. 1 waved at us. It was hard to tell because No. 1 was mostly a blur.
We arrived in Winnipeg at about 11 p.m. Thursday night, instead of the scheduled 8:30 p.m.
A few of us got off for a stroll around Winnipeg station, which is a maze of construction hoarding. The station is undergoing a $6.5 million facelift, including repairs to its rotunda, an improved passenger lounge and new washrooms.
Because our train was running late, passengers had to get back on in half an hour. The stop is scheduled for two hours.
After a crew change, loading of provisions, and some maintenance, we left shortly after 11:30 p.m., one hour behind schedule.
There wasn't time to deal with the frozen shower drain in our sleeper car. Showers were still working in two other cars.
- - -
We woke Friday morning in Northern Ontario, where there was even more snow. Into the evening, it was hour after mesmerizing hour of trees and blowing snow.
There was no cell signal all day, which is, as a couple of people remarked, not necessarily a bad thing.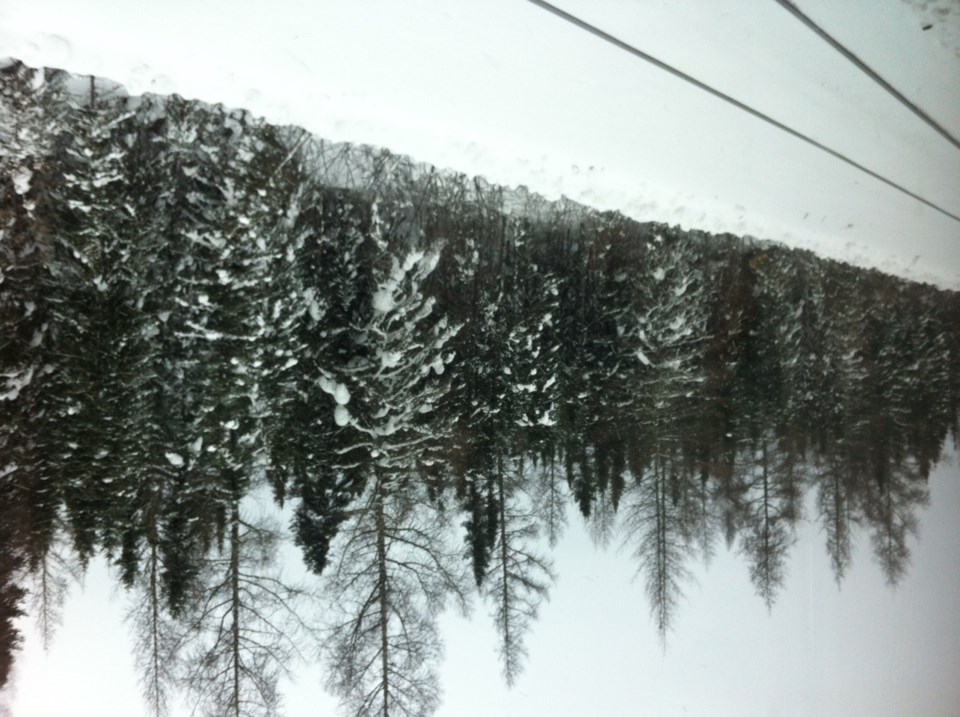 - - -
Many train stations are on the edge of town in utilitarian buildings. Kamloops, Edmonton, Saskatoon and Sudbury are examples.
Since Winnipeg, snow has caked the vestibules, making the journey from my car to the dining car more interesting.
We can no longer see out of the front dome car windows. They are coated with ice.
We saw a trackside memorial on Friday just before Nakina, Ont. where two engineers died after their train derailed because the track had washed out, and the signaling system was not able to detect the problem.
Passenger count in the three sleeping cars after Winnipeg dropped to 23 at one point. There were 46 when we left Vancouver. But when this train is turned around for the trip back to Vancouver, it will have at least 100 sleeper passengers, thanks to a tour group.
In summer, each run carries several hundred passengers in up to 32 cars. Our winter train has eight cars, including three sleepers and one coach; there's also a luggage car, a Skyline dome car, a dining car and a Park dome car. Each sleeper car has beds for about 20 people.
You need to remember to pull down your blind when you are changing clothes or washing. Towns suddenly pop up, as do level crossings with waiting lines of cars.
At 7 p.m. Friday night, an announcement said heavy freight traffic was ahead. Three long freight trains. We were told we would wait for an hour to let them go by. Good prediction.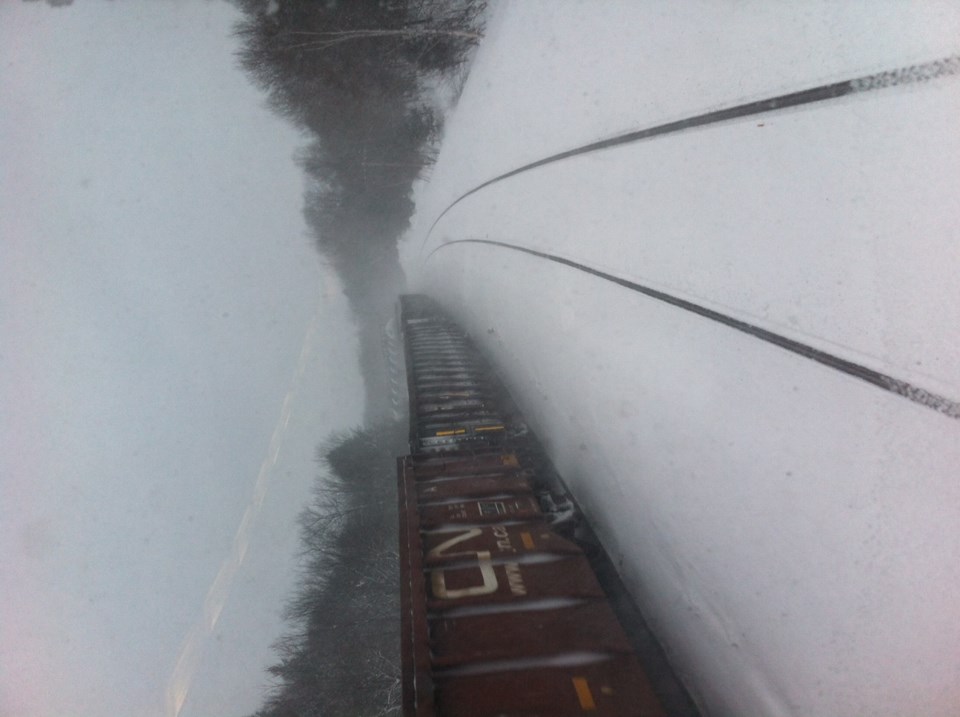 There are many kilometres of what appear to be out-of-service utility lines along the tracks. Poles are tipped over and lines droop into the snow.
A moment of tension Friday night in the Park dome car, the last car on the train, which is reserved for sleeper car passengers. A man came into the Park car and sat down. Moments later the attendant came over and advised that the Park was just for sleeper passengers, like first class on an airline. Do not know how the attendant knew the man was from coach. The man did not leave. The literature does not explain this, he said. The attendant became more direct but was still very polite: I have to ask you to leave. After a moment, the man from coach left. (Coach passengers have their own dome car near the front of the train, next to the coach car.)
Next: Final leg of the journey. How late will we be?
- - -
Train trip series:
 
Going on a Vancouver-Toronto train trip, in January
 
Vancouver to Toronto by train: the beginning
 
Vancouver to Toronto by train: enjoying the journey
 
Vancouver to Toronto: running for the train after it leaves, and more
 
Vancouver to Toronto by train: we are hours late and we shrug
- - -