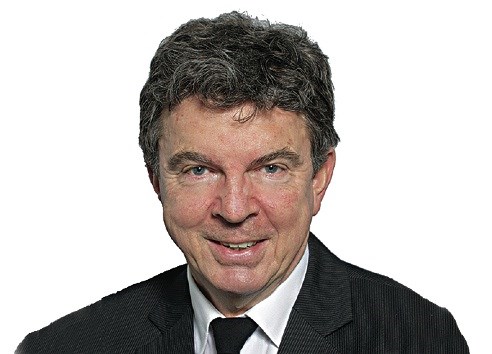 What if B.C. dropped the adversarial approach to everything? What if co-operation and open-minded collaboration were the new watchwords in politics?
What if everybody just stopped arguing for a while?
Premier John Horgan sketched out a vision of a new way of doing things before delegates at the Union of B.C. Municipalities convention on Friday.
"We will not direct you to resolution, we will work with you to find resolution. That's how adults should act."
Then he dropped word that something is resurfacing that could start a bitter argument and potentially break his hold on power.
He said B.C. is very close to a deal on a liquefied natural gas plant in Kitimat, something that B.C. Green Party Leader Andrew Weaver said is a deal-breaker.
Word on that might come just as the government introduces a bill to push the controversial speculation tax through into law.
That's about the same time that people will be deciding on the polarizing issue of proportional representation, by way of a rigged vote that discounts rural B.C.
That's coming just before the start of the double year of taxation via the employer health tax, which has more than a few people agitated.
If anyone's watching for a new era of harmony, they can let their guard down for a while, because it isn't likely coming this fall.
"When it comes to LNG, we're now very, very close to realizing a final investment decision from LNG Canada," Horgan said in his keynote speech.
The multibillion-dollar project involves a gas line to Kitimat, a huge liquefaction plant and a tanker port for shipment to Asia. Horgan said it would bring a positive return to B.C. and "fit within the climate action plan" that is coming later this fall.
The government's rules for the new industry would also raise B.C.'s greenhouse-gas emissions, something the Green Party considers a breach of the confidence agreement, which is what Weaver told LNG Canada last spring by letter. If the NDP welcome-mat for LNG isn't amended, the Greens would withdraw support of the NDP government.
Weaver has issued warnings before to the senior partner in this government, but if LNG bounces back as a done deal this fall, it could become a profound difference between the two parties.
Once municipal elections are out of the way next month, attention will turn to the proportional-representation referendum. Horgan got two warm rounds of applause while making a strong pitch for voting yes. But support is far from unanimous.
And the premier himself characterized the decision as a chancy one.
"I'm going to be campaigning as hard as I can to convince other British Columbians to join with me and take a leap of faith on a change that works in jurisdictions around the world," he said.
There's another minor detail to be worked out before the era of harmony arrives — getting rid of daylight time. The biannual round of complaints leaves the impression people are united against it. But a resolution demanding action passed only narrowly at the convention.
Horgan, who is fascinated by the topic, said he has been looking at it very closely.
"It vexes people. I hear it all the time. They don't want to spring forward. They don't want to fall back."
He said the government will consult more about proceeding, particularly from the tourism point of view.
There's one small potential step on that issue toward the togetherness that Horgan advocated in his speech. The UBCM resolution includes the idea of moving the entire province to one time zone.
That's a start.
Just So You Know: Addressing the general need for more unity, Horgan said: "The best way to move forward is to focus on things that unite us, not divide us."
He followed the last part of that advice to the letter. He delivered a 40-minute speech on important issues of the day that somehow managed to avoid using the word "pipeline." The Trans Mountain expansion crosses the breadth of B.C., directly affects communities represented by hundreds of the delegates and has become a national issue. But if you're interested in promoting unity, it's the last thing you'd want to talk about.