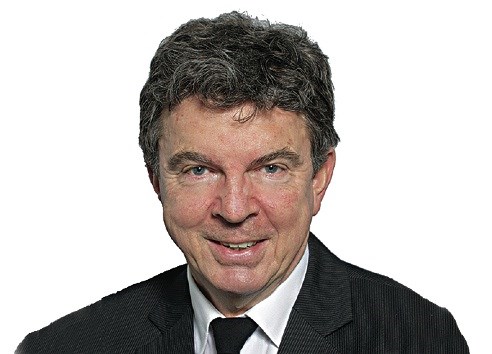 Nanaimo is one of the safest NDP seats in B.C., so a byelection there would normally be considered as exciting as a line change in a hockey game.
But not this time around. The prospect of a perfectly balanced hung parliament in the event of an NDP loss is so frightening/ encouraging/ exciting, depending on your outlook, that the political world is in a positive tizzy.
So instead of making safe assumptions about the NDP chalking up yet another win, people are tantalizing themselves with the "what if" scenario.
The NDP (41)-Green (3) arrangement has lasted 17 months by virtue of a two-seat edge over the B.C. Liberals (42).
If the mid-Island seat flips to the Liberals, the new count would be 43-43, with the Speaker having to break ties.
Speaker Darryl Plecas, the former B.C. Liberal MLA who erupted at former leader Christy Clark at a closed caucus meeting after the election, then broke ranks to snatch the Speaker's chair, would be expected to side with the NDP and Greens.
Liberals have nothing but contempt for him, and it looks to be mutual. So it's hard to picture him siding with them.
But he has been confounding expectations lately. His handling of the suspensions of the clerk and sergeant-at-arms left everyone in the house confused. Goaded by the Liberals, he erupted at a committee meeting last month and went on a tirade about outrageous mismanagement of the legislature that further mystified everyone.
At a later meeting, he also reversed course on a side issue related to a $180,000 allowance he thinks he's entitled to as an independent MLA.
On Dec. 6, he noted as a point of pride that he didn't ask for it because he didn't want to burden the taxpayer. Then on Dec. 19, he served forceful notice several times that he wants the money right now.
So expectations are a risky proposition, as far as Plecas is concerned.
Election expectations also don't seem to be as safe as they once were. But the Nanaimo track record is clear. It has been NDP for decades. The party has lost two only elections there in the past 55 years.
The last time, it took the complete collapse of the party in 2001 to pry Nanaimo out of its hands.
The time before that was in 1969, when flamboyant force of nature Frank Ney, the mayor, decided to take on the MLA's job as well, and unseated New Democrat Dave Stupich for one term.
That historical note is relevant again today, since his daughter Michele Ney is the Green candidate. Her father was a swashbuckling bon vivant who dressed up as a pirate every chance he got. Her last name still resonates among people of a certain age, even 28 years after he lost the mayoralty.
The Greens would be wiser to sit this one out, given that any vote-splitting would likely benefit the B.C. Liberals. But they have a disdain for strategic games and feel a need to provide a candidate.
Any Green-NDP differences in the campaign will be in the nature of a pillowfight, though, as they have an obligation to co-operate under terms of the confidence agreement.
Ney, a retired teacher, is part of another facet of this byelection, the outstanding field of candidates. Her NDP rival is Sheila Malcolmson, the best candidate the party had available. It's a measure of how badly they need this win. They raided the federal caucus and persuaded her to step down as MP to run provincially. Then they made it clear she was hand-picked by the premier, to ensure she won the nomination by acclamation.
The Liberals rose to the occasion, taking on Ney and Malcolmson with Tony Harris, a prominent business leader whose family name is well-known all over the Island.
There has rarely been an election with so much name recognition.
A Libertarian and an Island separatist are also in the mix, with a B.C. Conservative expected to join in before nominations close this week.
In normal times, this byelection would be a foregone conclusion. But a Liberal win would spin off so many fascinating scenarios it has become a subject of fascination.
The NDP and the status quo could hold. But what if …?