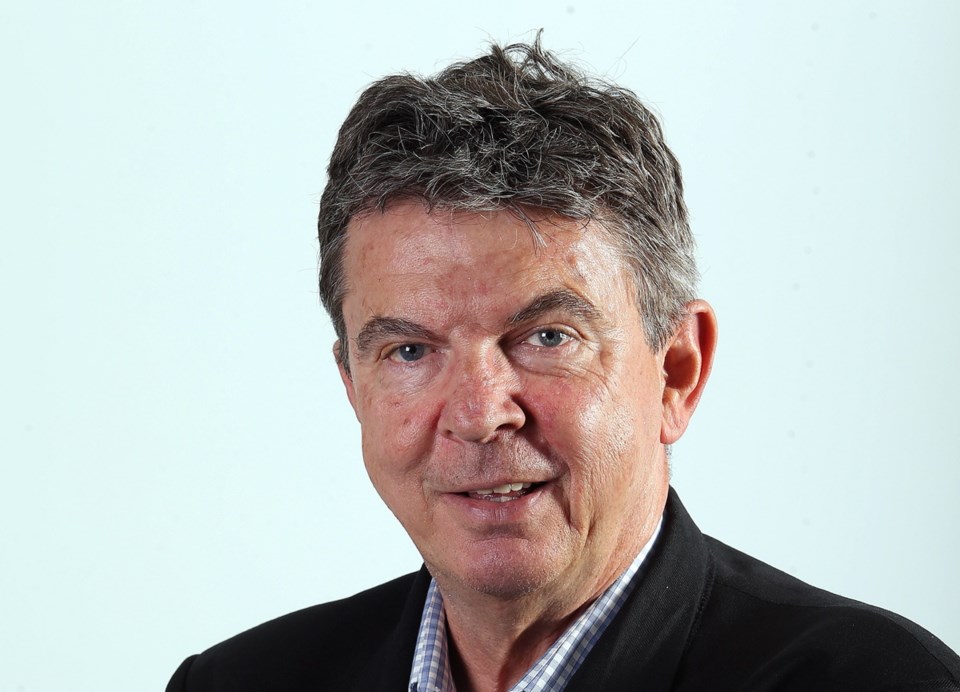 It was couched in terms of a collaborative exercise in including ideas from all three parties in B.C.'s hung parliament to find a balance that might win the confidence of the house.
But Thursday's throne speech comes off as the most brazen act of political plagiarism in the annals of B.C. chicanery. The B.C. Liberals have come up with several new concepts in a last-ditch bid to avoid the collapse of their government next week. Most are from the NDP and/or the B.C. Green Party platforms.
Not only are they stealing other parties' ideas, they're lifting ones that they actively scorned or dismissed during the campaign just two months ago. All the normal expectations of consistency and logical policy development were shredded as the lieutenant-governor delivered a shopping list of doomed dreams over the space of 45 minutes.
Liberals ignored mounting calls for campaign-financing reform for years, then moved grudgingly in that direction just before the campaign, promising a review but only if a new system didn't cost taxpayers any money.
Thursday, they embraced unconditionally everything the NDP and Greens have been demanding — a ban on union, corporate and third-party donations, a ban on foreign donations, a maximum limit and imposition of all the new restrictions on local governments as well.
Liberals were completely indifferent to the idea of electoral reform. Thursday, they committed to a referendum on electoral reform.
They were stone-cold on the idea of an official poverty-reduction plan for years, saying the best way to fight it is by creating jobs. The speech promises a poverty-reduction strategy focused on children, to be implemented provincewide.
They not only campaigned on not cutting bridge tolls in metro Vancouver, they went to great lengths to explain how their opponents' plans to eliminate them were unaffordable and would set B.C. on the road to ruin.
On Thursday, with their backs to the wall, they promised to move to eliminate Port Mann bridge tolls as quickly as possible.
They campaigned simultaneously in April on the idea that the Liberals invented the best carbon tax on the continent and were going to leave it frozen at its current rate. On Thursday, they adopted the NDP and Green ideas of starting to raise it, which means the end of revenue neutrality, as well.
Watching the Opposition benches react to the speech was like picturing Michelle Obama listen to Melania Trump's coming-out speech at the Republican convention.
"Hey, that sounds familiar. I recognize that from somewhere. Wait a minute, that's my stuff! She's reading my speech!"
The proclamation of campaign-finance reform and a electoral-change referendum brought some amused smiles from the NDP. The discovery of a miraculous "unexpected surplus" to pay for all these gambits turned the smiles into grins. The tolling flip-flop had them laughing openly.
By the end of the speech, they were probably kicking themselves for not copyrighting their campaign platform. They could have made a fortune in royalties based on how much of it the Liberals sampled.
Premier Christy Clark later insisted her agenda was a sincere reflection of her lessons from the election results about how people want stability.
"People don't just want one party to govern with one party's ideas, they want us to come together around a set of ideas … all parties have some good ones," she said.
To be fair, she's so far up the creek now that ditching Liberal policy and subbing in NDP and Green ideas probably looks like a viable option. The whole exercise was aimed at changing the numbers in the house, by bringing even just one non-Liberal MLA onside to avoid loss on a confidence motion.
Green Party Leader Andrew Weaver said it just isn't going to happen, from his caucus. He said there is now a remarkable degree of unanimity in the house among the three parties. But Greens still can't support Liberals, because it would amount to trusting a party that is changing policies only because it is in its death throes.
Nine times during the speech a promise was preceded by "with the confidence of this house."
When you're on the short end of a 44-43 count, that's a huge qualification.