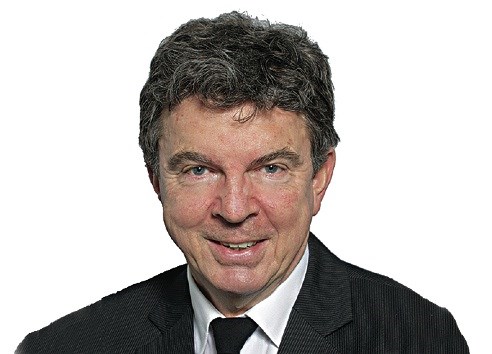 Attempting to build a private swimming pool on top of a sensitive First Nations archeological site in B.C. circa 2017 is what you'd call a challenging proposition.
But doing so while you're running for public office hikes the degree of difficulty to the point where you wonder about the thinking that's going into this idea.
Stephen P. Roberts, B.C. Liberal candidate for Saanich North and the Islands, seems to have embarked on this project with his eyes wide open. He wants to build a pool on his Salt Spring Island property. On top of an archeological site that is tagged by First Nations as a possible burial ground. In a community that united against a similar idea a few years ago and forced a stop to it.
As reported by colleague Lindsay Kines in this newspaper, Roberts' home improvement project has prompted concerns from local First Nations. As a private citizen, which he was when he started this project, Roberts would be perfectly entitled to apply for all the permits he needs to build his pool and take his chances.
But as a candidate, a position he assumed last year, he's got to be aware that certain sensitivities come into play. He's running for a party that says it's committed to reconciliation with First Nations. It's hard to represent that value when you're persisting with a personal project that First Nations are concerned about.
Roberts made his own choices in allowing his application process to carry on even after re-entering the political world, following his narrow loss in the 2013 provincial election. You have to wonder what process the B.C. Liberal Party followed in checking out the pool project when he signed back on as a candidate.
The obvious difficulties that arise make his current position baffling. He won the nomination in June 2016, and was running as a candidate for many weeks before that.
Over that period, his first application for a heritage alteration permit was approved, but then suspended after First Nations raised concerns about the potential impact on an ancient village and burial ground in the immediate vicinity.
Anyone attuned to the importance of political optics would realize at that point they had a significant decision to make. Either pursue the pool project as a private citizen, or pursue a political career. The chances of doing both would be highly unlikely. But Roberts submitted a revised application in January and the B.C. archeology branch, following standard practice, solicited input from First Nations. The input, as Kines' story makes clear, continues to be negative.
To Roberts' credit, he's following all the procedures and has consulted with First Nations leaders above and beyond the government requirements. But he seems to be tone-deaf to the implications of what he's planning to do. It's particularly surprising given that he lives on Salt Spring Island, where disturbing First Nations artifacts was a sore point as recently as two years ago.
An Alberta man's plans to build a retirement home on an islet that had obvious First Nations significance in the form of cairns on the site prompted enough sustained controversy that the B.C. government eventually bought the owner out for $5.4 million.
Roberts is plugged into that community and watched it all first-hand. But it doesn't seem to have registered. His position that he was unaware of what the recent paperwork entails doesn't get him out of the jam he's in. He said he thought the project was on hold or in abeyance and that his renewed application meant it would just be revisited at a later date. That's a pretty cavalier attitude toward something that any politician should realize could turn into a flashpoint.
As a private citizen he could conceivably build a waterfront swimming pool on an archeological site, if he went to extraordinary lengths to be respectful, and had all the approvals lined up.
But a candidate running for the B.C. legislature in 2017 should know this is a non-starter. When he decided to take another run for office, he had a choice to make when it came to keeping the pool project technically alive. He made the wrong choice.
Run or swim. He shouldn't do both.