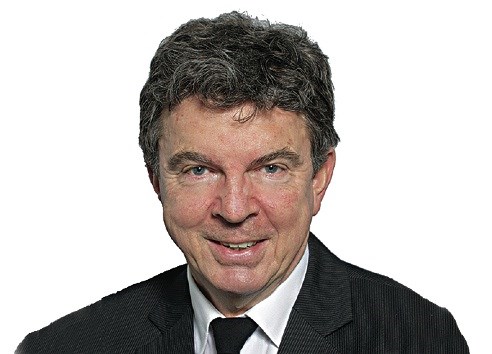 Doug Donaldson strikes me as an honourable man. That just makes the situation he's in that much more difficult.
Over 10 years in the legislature, he has established himself as someone who is deeply immersed in First Nations culture and traditions.
On occasion, he delivers messages in the house fluently in Indigenous languages. Congratulating a hereditary chief a few years ago, he said: "Um jabt, Simogyet Malii. Um jabt. That is 'good job' in Gitsenimx."
A few years ago, he told the legislature: "I am the representative for Stikine, but I'm also an adopted member of Wilp Dawamukw [a sub-group of the Gitxsan nation]. My Gitxsan name is Ax jabits, and it's a Gisgassst fireweed clan."
"When I became an MLA, my hereditary chief, Dawamukw, contacted me and said … I was free from not simply advancing the interests of Wilp Dawamukw, which I belong to, but for advancing the interests of all people in the constituency and all First Nations. I wanted to make that clear, because there is no conflict of interest in me being a member of Wilp Dawamukw as I conduct the budget estimates today."
But it's a lot tougher to mesh those roles and relationships once you become a minister of the Crown. After several years as a critic of the forest, lands and natural resources portfolio, he became minister of same, along with rural development, in 2017.
That makes him responsible for a lot of the routine permitting required for the LNG Canada plant near Kitimat, and the natural-gas feeder line from Dawson Creek.
Just to add to the mix, he's also the MLA from Stikine, the riding where a protest camp was set up along the gas pipeline route by some hereditary First Nations chiefs six years ago. It became the centre of national attention this week after RCMP arrived in force to enforce an injunction against blocking pipeline work.
So a man with deep respect for First Nations is now nominally responsible for overriding long-standing concerns of some hereditary chiefs and allowing a pipeline through their claimed land.
The project has the approval of all the First Nations' elected leaders. It's got signed benefit agreements with bands all along the route. But actual work was hung up until this week on the objections of some unelected individuals whose claims to authority aren't well understood.
A senior government official acknowledged Wednesday the hereditary power structure "is not clear to us."
Whatever their claim to representation, most of their clout stems from their occupation of a vital forest-service access road for years.
The RCMP initial bid this week to clear that road brought it all to a head, and highlights the uncomfortable position Donaldson is in.
He visited the site before the arrests started and tried to straddle the gulf between supporting a protest just on the verge of being declared illegal and representing the rule of law.
He said it was a courtesy call, but Opposition B.C. Liberals demanded his resignation.
Premier John Horgan said Wednesday that his minister was visiting "lifelong friends and acquaintances" with a protocol gift and was in the clear.
Donaldson said his visit was to acknowledge hereditary authority, but he also said the rule of law must be upheld.
He has expressed strong convictions in the past about that "hereditary authority," which is exactly the potential breakpoint.
During debate about a different gas pipeline through the same territory a few years ago, he demanded that the government "acknowledge the hereditary system as rightful titleholders. "
The argument is that elected leaders represent defined Indigenous jurisdictions, while hereditary chiefs hold Indigenous title outside those areas.
He has described it as a "very strong governance system. It's a very structured hereditary organization. It's alive, and it's well."
The problem is, if the NDP government holds to that view, it might as well kiss the $40-billion LNG plant goodbye.
Securing elected First Nations agreement is an obvious requirement for 21st-century resource development. Expecting a whole different buy-in from another poorly understood level of authority adds up to a permanent veto.
The NDP is trying to stand circumspectly on the sidelines and let the company and the federal government handle the protest camp for the time being.
But Donaldson isn't the only NDP cabinet minister who will be wrestling with his or her conscience as this plays out.