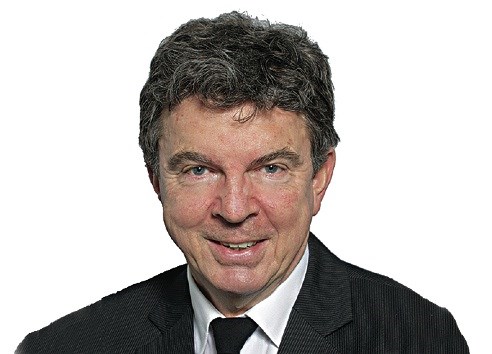 The association of private power producers released a report this week comparing the Site C hydro dam proposal unfavourably with their preferred option — lots of smaller projects dispersed around B.C.
Then Clean Energy B.C requested a withdrawal of the release, saying it was emailed prematurely.
Then KPMG, the consultants who wrote an analysis on which the comparison was based, terminated their contract with the association, effectively firing their own client.
Then the association said it "won't be obtaining" the report. So it no longer seems to exist, except that it's open on my screen and many others.
This would all amount to just a curious little tiff between an interest group and one of its consultants. Except that an $8-billion dam proposed by B.C. Hydro features prominently in the argument. It's a project that electricity customers will be paying off for generations, should the provincial cabinet decide to give it a green light. And one that the report suggests might not be the best way to go.
Energy Minister Bill Bennett still isn't tipping his hand about which way the decision will go, but it is expected by the end of the year, a deadline that might or might not be met.
Clean Energy B.C., with an obvious self-interest in the matter, has long advocated ramping up electricity production through an assortment of smaller projects, rather than another big B.C. Hydro dam on the Peace River.
The KPMG study — whether or not it officially exists any more — found there would be significant economic benefit from going with a portfolio of smaller projects. They would be distributed widely across B.C. and could "dramatically change the economic landscape of rural B.C. communities with little current economic activity."
Most important, there's an entire chapter on the benefits to First Nations, which KPMG said would be particularly pronounced.
Where this endorsement apparently ran off the rails was when Clean Energy took the study and compared it to the benefits of the Site C dam. KPMG did not mention Site C once in its analysis, likely because the firm also did a lot of work on contract for B.C. Hydro, double-checking all the forecasts that have gone into that project.
But Clean Energy B.C. was only too happy to report that numerous smaller energy projects would provide more benefits than the big dam.
"A cost-effective diversity of clean-energy projects situated throughout B.C. has a far greater positive impact … especially for First Nations than does B.C. Hydro's Site C mega project," said association head Paul Kariya, citing KPMG's work.
That put KPMG on both sides of the fence, a position the company obviously wasn't comfortable being in.
CEBC's communications people said they thought the report was approved for distribution, but KPMG is "firmly correcting us on that."
KPMG got even firmer a day later, announcing that it was effectively firing the outfit that hired them over breach of contract.
"KPMG in Canada has not issued its final report, nor have we consented to any communication or distribution of that report," said KPMG Canada CEO William Thomas. "We highly regret that CEBC has acted the way that they have.
"This has left us with no option other than to terminate the engagement immediately and to disassociate KPMG in Canada from the unauthorized release of the draft report."
The clean energy group responded by saying it "will not be obtaining a report from KPMG." Except it already did.
The effort to retract the report was doomed from the beginning. Who's going to sit on a fairly interesting report relating to the biggest public spending project in B.C. history?
The subsequent argument actually intensified coverage of the issue.
Independent producers are the next obvious choice if cabinet decides B.C. Hydro won't build the dam. This week showed how determined they are to elbow their way in to a share of the billions that stand to be made.
Just So You Know: There's a minor lesson here for people trying to get media coverage. If you really want to get noticed, issue a news release, and then try to un-issue it without fully explaining why.