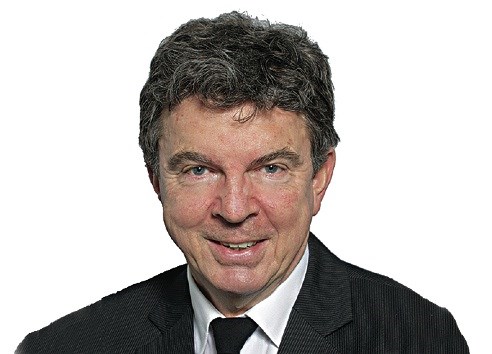 The B.C. Liberals are going to ride objections to next year's referendum on a new vote-counting system to the bitter, proportionally representative end.
The legislative sitting is scheduled to adjourn Thursday, and there are still hours of debate ahead on the bill that establishes the referendum. Liberals look to be introducing time-consuming amendments as well, which will draw out the process as long as possible. Leadership candidates have been rallying against the concept around B.C., although the groundswell they're hoping to generate isn't apparent yet.
One Liberal MLA acknowledged Monday his constituents "aren't engaged about this." If they were, they'd be angered, he said. That's the point.
They'll have to deal with a degree of confusion first, given that the Liberals also promised a referendum on changing the voting system in their last desperate throne speech before their government collapsed.
It's a year until the last possible date the referendum can be held, so a lot can happen. But it looks as if preserving the status-quo voting system is going to be an uphill battle. Liberals have inertia on their side, up to a point. It's easier not to engage in the complex arguments about change and just stick with what has always been used. Inertia can also work against them, though. If people just don't bother voting at all, it works in favour of change.
The opposition devoted part of question period to their new cause against the referendum on Monday, and critics tackled that aspect, asking about the lack of a threshold for voter turnout. The mail-in referendum needs only 50 per cent plus one to pass, and it doesn't matter how many voters mail the ballots back. Only half plus one of the people who vote will decide it.
As the law is written, a tiny fraction of the population could decide. In an interview with Fair Vote Canada conducted before the spring election, now-premier John Horgan raised a caution about turnout. Asked if his government would still honour the result after a low turnout, he said: "I'd like to see how low the turnout is first."
The last two mail-in ballots hovered around 50 per cent turnout. A transit plebiscite in metro Vancouver got 47 per cent turnout in 2015. The harmonized sales tax referendum in 2011 got 53 per cent turnout of registered voters.
In the same interview, Horgan outlined another aspect of the referendum plan that has since been abandoned — a double-majority to ensure regional representation.
He said: "Once we establish the referendum question, we'd establish the threshold and this would be part of our consultation process. … The amending formula for our Constitution, for example, requires approval by seven provinces with 50 per cent of Canada's population. So it is an absolute 50 per cent, but it has to include seven provinces. … This amending formula is similar to the kind of formula we'd need for a plebiscite on changing how we elect people in B.C."
That has been dropped in favour of a simple majority, with no requirement for regional approval. Attorney General David Eby said last week it's not open to change. Eby unveiled a consultation effort on other aspects, but said the simple majority is "hard-wired."
New Democrats had no explanation in the legislature for the major change in the approval mechanism they picked. It's fair to wonder if the promise of a second threshold was dropped during the dickering with the Green Party, which favoured a unilateral switch to proportional representation without even bothering to hold a referendum.
Horgan also changed the potential terms of the question. He told reporters earlier it would be a simple yes-no question, but the bill allows for multiple questions, which gives more weight to people who favour some kind of change.
Listing options could potentially slant the result in favour of proportional representation. Dropping the original idea of requiring some degree of regional support definitely slants it. So does the fact the government and the premier are committed to whole-heartedly campaigning against the status quo.
The NDP-Green minority government is going to do as much as it can to steer the referendum toward the outcome they want.
And since they're in power, they can do a great deal.