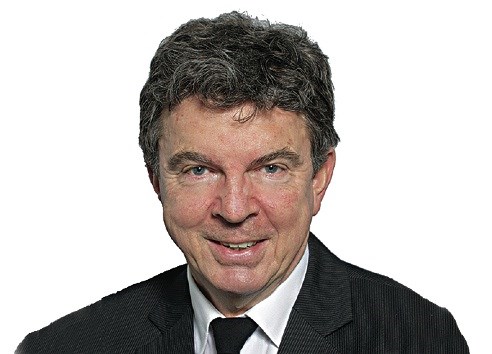 National reporters are going back years in poring over former Victoria lawyer Russell Brown's writings, in light of his appointment last week by Prime Minister Stephen Harper to the Supreme Court of Canada.
They peg him by his past musings as an arch-conservative, verging on libertarian, with strong right-wing views on any number of social issues.
My modest, but nevertheless groundbreaking, contribution to this effort is the bombshell discovery of "Question Period in the Legislatures of B.C., Ontario and the Canadian House of Commons," a paper filed in the legislative library by one Russ Brown, legislative intern, in June 1988. He was a callow undergrad at the time, one of eight chosen to spend a few months in the legislature and government soaking up the ambience.
The intern program has been running for decades, and a number of politicians have cited (or blamed) that seductive experience as one of the factors that brought them back to the legislature as MLAs. But an intern becoming a Supreme Court of Canada justice makes the accomplishments of the likes of former cabinet ministers George Abbott and Barry Penner pale in comparison.
Brown's question-period paper was written arising from the internship and is a nicely done general condemnation of the daily circus, "viewed by the general public as little more than a politician's pigpen."
Brown gave full credit to B.C. MLAs for dramatically cleaning up their act from the 1970s' "distinctly unpleasant," "poisoned and combative" atmosphere. He wrote that after the Bennett-Barrett era, there was an almost universal admission that changes in attitudes were required.
But still, "heckling, mere banter and speaking styles may limit question period as an effective tool of members. If questions are overtly partisan, answers will be equally charged. Questions that are obviously meant to lead a minister into a trap will likely result in evasive answers."
"During more bitter exchanges, question period, having descended into a session of name-calling and jeering, becomes completely ineffective."
There's a section on how the Opposition prepares for question period. It starts with a meeting up to five hours before show time. It takes meticulous planning, and everything is scripted, with heavy reliance on researchers.
Brown said the Opposition had historically been ineffective in exploiting question period. The questions don't pressure ministers enough, he said. Writing at a time when Mike Harcourt was going up against Bill Vander Zalm, Brown said the weaknesses were evident. The Vander Zalm government provided lots of ammunition, but the opportunities were squandered with ineffective questions.
He wrote that NDP staff admitted openly they didn't want to put Harcourt into any heated or emotional exchanges. So they restricted his questions to moderate conciliatory queries, "the high road."
And on the other side of the coin, Brown noted that the Social Credit government didn't hesitate to attack the Opposition. But the attacks just ranted about "socialism."
He said the ineffectiveness was demonstrated by the lack of media coverage. "Nothing of substance is in the attack, therefore, there is nothing to report."
He had a number of other observations about question period in the House of Commons and at Queen's Park, and closed with the prediction that TV coverage would indelibly alter the public's impression.
The context of the paper suggests Brown had first-hand experience with the way the NDP caucus prepared for question period. And two sources familiar with that era confirm that when it came to assigning the interns to the caucus, Brown spent his time with the NDP.
In terms of his position today, as a socially conservative jurist just named to the top court by an equally conservative prime minister, it might be the blackest mark on his record.
I am just the second person ever to check it out of the library. If he'd written it in more lurid style ("I Was a Teenage Socialist!"), he probably would have drawn more readers. But then he likely wouldn't be where he is today.
Whatever he made of question period, he has set a new high-water mark for interns in the B.C. legislature.