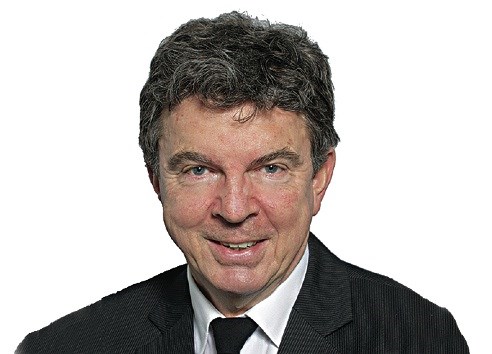 The government commissions a major review of child protection in B.C., and a vaunted expert concludes the independent oversight of the ministry should be eliminated over two years, because it creates more problems than it solves.
It's the single most dramatic part of the entire report, so it gets a lot of attention.
Then, four days later, the expert writes a private letter to the minister abandoning the idea. On second thought, he says, it will take longer than two years, and it's not up to him how the concept should be pursued.
What does the minister do with news that the author has changed his mind on the most important recommendation?
Absolutely nothing. She doesn't say boo for four months and lets the record stand uncorrected.
It's incomprehensible how such a major course change on such a sensitive topic could be made so quickly, and then kept so secret.
Former deputy minister Bob Plecas carried a big reputation when the government appealed to him to get it out of the jam created by scandalous findings in a court case about a ministry foul-up. He retained his own team of advisers and spent months going over the ministry. Their recommendations are the obvious ones: The ministry needs more money, more staff and better management.
It was the call to reduce independent oversight that generated the most attention. It was aimed squarely at representative for children and youth Mary Ellen Turpel-Lafond, who has been badgering the ministry for years, fighting pitched battles with the government and winning more than she lost.
Plecas said she has overwhelmed the ministry with recommendations (he counted 572) and the sheer volume and constant nature have become part of the management problem. He said the ministry should be ready within two years to take on the oversight role and the representative's office could be wound down. Turpel-Lafond is scheduled this fall to finish her second term, the maximum allowed.
He defended that view at length during his news conference when the report was delivered Dec. 14. But on Dec. 18, he wrote Child and Family Development Minister Stephanie Cadieux, saying the reaction to that idea caused him to have a serious second thought. "It is now clear to me that much more will need to be done to strengthen public confidence in the ministry before that evolution can be considered."
He said a two-year timeline is too ambitious and it would be up to a legislature committee to determine how and when independent oversight would be wound down.
The ministry has a full complement of communications advisers and Plecas hired his own, as well. But not one of them, or any of the officials they were advising, thought that updating the public record on the crucial finding might be a good idea.
It was only when Turpel-Lafond last week posted a smoking denunciation of Plecas's report and assorted positions taken by the ministry that it came to light.
She was slighted right at the outset at being bypassed in favour of Plecas. To no one's surprise, she shredded the idea of abandoning independent oversight from the beginning. So her review of how it was being implemented, posted to her website last week and reported by colleague Lindsay Kines on Saturday, continues the flamethrower approach, with critical observations throughout.
Included in the report are a number of letters, several from outside counsel, indicating the representative and the government were fighting a pitched battle over the Plecas report before it was released and it has continued for months.
At this point, the government is likely wondering whether hiring Plecas to find out the ministry needs more resources and some management tweaks was worth all the grief she's raining down upon them.
Just So You Know: As a postscript to all the guerrilla warfare going on, Speaker Linda Reid entered the fray on Tuesday, saying Turpel-Lafond was in "contempt of parliament" by posting the report publicly last week before it was formally tabled in the legislature. With seven months left in her term, a full list of grievances over Plecas to settle and a threat of court action pending (she wants access to the documents he compiled), it doesn't look as if Turpel-Lafond cares much about proprieties at this point.