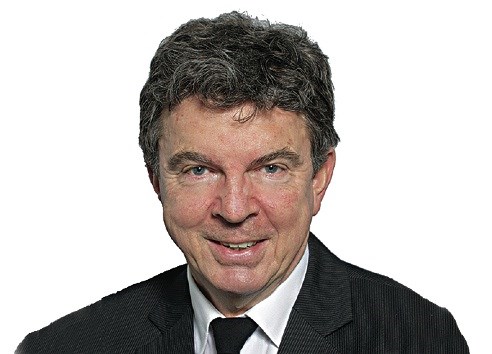 New Democrat Sheila Malcolmson maintained the status quo in Nanaimo and B.C. Wednesday night. The big new development was the Green collapse.
Malcolmson withstood a strong challenge from B.C. Liberal Tony Harris to win a kind of unprecedented proxy general election, given the stakes.
But Green candidate Michele Ney started slow and never recovered. Her poor showing has a lot more to do with B.C. Green Leader Andrew Weaver than it does with her. Dismal is the only word to describe it. Particularly considering Weaver's ebullient predictions just a few days ago.
After four days canvassing with her in the last stretch, he blogged: "I've been absolutely floored by the level of support for our candidate Michele Ney."
His in-depth analysis also included assorted reasons why he expected the traditionally strong NDP vote to fade, if not collapse.
People were "profoundly troubled" that Malcolmson bailed on her federal MP job in an "opportunistic quest for power," he said.
"Numerous people who voted B.C. NDP feel betrayed by them on a number of their key election promises. "People are sick and tired of Nanaimo being known as an Orange town."
Some of this can be discounted as enthusiastic cheerleading designed to bolster the team. There's no point in playing the game if you don't expect to win.
But what can't be discounted is the slippery, confusing position the Greens carried into the byelection campaign. The three Green MLAs signed a pact to support the NDP 18 months ago and have supported every bill the government brought in. But then Weaver adopted a chippy tone and started attacking his senior partners when the contest opened.
He even threatened to walk away from his deal to support the NDP. "An NDP win by no means ensures [the Greens] will continue to prop them up. … [It's] hubris to think NDP have our continued support," he warned, via Twitter.
"It's remarkable that the NDP have the audacity to be fear mongering [the] vote split narrative."
In his mid-race analysis, he said the NDP vote splitting talking point "literally caused me to burst out laughing on the doorstep."
Everybody is laughing at that now, because the Green vote is so small it scarcely made a difference. Ney was holding in the seven to eight per cent range at press time. If that holds, it's one of the worst showings for the party in Nanaimo ever.
Even more confusing than Weaver's about-face when the campaign started was his stance on the NDP's speculation tax over the past few months.
He criticized it vociferously throughout the fall debate on the controversial tax. He was successful in forcing some amendments, the key one being one flat rate for all Canadian owners of B.C. properties whom the government deems to be speculators.
But the key thing is that he voted for it. He can claim the amendments as a win. But it looks like voters are puzzling over exactly what the Greens are all about.
Weaver shrugged off the equally-devastating loss in the proportional representation referendum last month. Changing the voting system could have catapulted the Greens to prominence. When the idea was rejected, he portrayed indifference.
He'll try to do the same thing today. But he's got to be thinking about recasting his caucus in a more definitive role than the one they are currently struggling to play.
Premier John Horgan said he was looking forward to seeing Weaver and B.C. Liberal Leader Andrew Wilkinson in the house next month.
No doubt. All three will be on a slightly different footing.