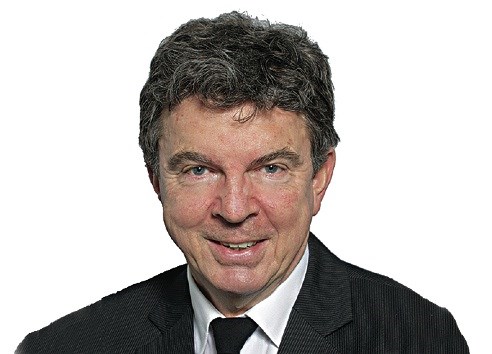 For $287,000 a year and a powerful new job, who wouldn't flee the coast, buy a parka and move to Edmonton?
B.C. New Democrats are mildly rattled by confirmation this week that John Heaney has changed his mind and made his short-term gig in Alberta a longer-term career choice.
Heaney took a time-out from his job as chief of staff to NDP Leader John Horgan to move to Edmonton a few months ago to help new Premier Rachel Notley set up her government. He signed onto the job of "acting associate deputy minister of policy and planning" at a rate of $287,000 a year, an eye-blinking public salary by B.C. standards. When he made the move in mid-May, it was called a temporary posting that would last until the end of July.
Heaney had a number of adventures in B.C.'s NDP government of the 1990s, and his experience was badly needed in Alberta, where he started his career. After decades of Conservative rule there, one of Notley's big problems is finding civil servants who are attuned to NDP thinking. So Heaney was asked to come in and help set up shop, and make a fast $60,000 in the process.
Now the pinch-hitter has signed on for a permanent spot in the batting order. There's a minor bit of intrigue about the push-pull behind that change. The pull is obvious — a job, as yet undefined, that will likely give him broad range over just about anything in government that interests him. And enough drop-dead money at the end of a few years to make any number of personal dreams come true. A guy could almost buy a house in Vancouver with that kind of money.
But was there a push, as well?
Heaney was likely making less than half the Alberta salary as chief of staff to the leader of the B.C. Opposition, so the money comparison is obvious. Apart from the job titles, the switch also involves breaking up a long-term working relationship with Horgan. The pair have been longtime friends and associates who worked closely with each other for years, in and out of government.
Horgan said Heaney had been an "invaluable adviser to me for many years" in accepting his resignation on Tuesday.
If there was any dickering between the pair about Heaney's decision to quit, Horgan didn't have much to offer. He couldn't match the money. And he couldn't guarantee much of anything in the future, other than two more years advising his old friend on the losers' side of the legislature. Heaney would be a lock for a deputy-level job in an NDP government.
But there's the matter of winning the election first. The party has enormous difficulty accomplishing that. Since it was constituted in 1960, the NDP has won three out of 15 elections. The most recent loss was a searing experience for party insiders who will likely never assume anything again when it comes to votes.
So a reasonable expectation of a four-year gig in Alberta at top-dollar rates is a much surer thing. Heaney's hard-earned B.C. experience will be invaluable there.
He was a trouble-shooter for former premier Mike Harcourt's term who came to attention while trying unsuccessfully to smother the Nanaimo bingo scandal that prompted Harcourt's resignation. He left, then bounced back into Glen Clark's government to head the public-relations drive for the Nisga'a Treaty.
After Clark resigned, Heaney became deputy minister responsible for the government's communication office under then-premier Ujjal Dosanjh. He worked closely with Horgan throughout. Cast out after the Liberals' 2001 victory, he and Horgan formed a lobbying company for a time, then he picked up a law degree and later worked for the national powerhouse firm Heenan Blaikie in Victoria before it imploded in 2014.
He was hired by Horgan a few months later and oversaw the caucus staff for one year before getting the call from Notley.
If Horgan does manage to win in 2017, he'll be in the same position as Notley, looking for NDPers with experience in government. Check to see if Heaney gets the call to come back.