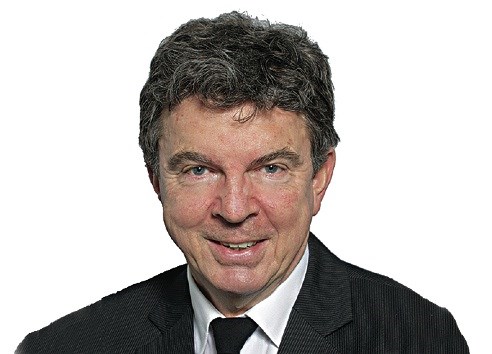 You have to wonder how much the NDP caucus mutiny in the winter of 2010 against former leader Carole James is playing through premier-designate John Horgan's mind as he shuffles through his caucus lineup to build a cabinet.
It was more than six long years ago, but time doesn't necessarily heal all wounds. It was a deeply unpleasant time for the caucus, and it left lasting scars. It's to the party's credit that it managed to move past that moment.
The mutiny flashed up and succeeded in the space of a couple of weeks. Then the party moved on to a leadership race and a cone of silence was placed over the matter.
It hasn't been referred to publicly for several years. But that doesn't mean the people involved don't remember it vividly.
To recap, two weeks after then-premier Gordon Campbell announced plans to quit, throwing the B.C. Liberals into disarray, the NDP started its own leadership crisis in November 2010.
Kootenay West MLA Katrine Conroy quit as caucus whip for vague reasons. Tellingly, three other NDP MLAs stood beside her during her news conference. The caucus chair had already resigned over a difference about how to handle an MLA whom James had ejected for disloyalty.
The next day at a party executive meeting, 13 of the 35 caucus members displayed a lack of support for James. The most obvious way was not to wear the yellow scarves that were handed out by James loyalists. She won a confidence vote from the 120 or so party brass there by 84 per cent, and said the problem was over.
It wasn't. Two weeks later, then-MLA Jenny Kwan issued a scathing denunciation of James for assorted perceived faults in her leadership.
The main point wasn't articulated, but it seemed to be that she had lost two elections in a row. A few days later, it was all over; James stepped down.
There have been two elections and two party leaders since then, so the turnover has helped push that time into the background of the party's institutional memory. Yet there are 18 NDP MLAs who were around then and are still on hand today. Six of them were in the group of 13 MLAs who played roles to varying degrees in forcing James out.
Whatever difficulties the group has had in working together after that nasty family argument are well hidden now. All the credit for that goes to James, who dusted herself off and soldiered on, working day-by-day with the people who brought her down.
The caucus is too excited about the upcoming takeover of government to dredge up that bitter time again. But if you picture Horgan going through the list of names and available cabinet slots, it's easy to imagine his memories of that angry drama flickering back when he comes to certain names.
He backed James through her troubles and had a few harsh words for the "baker's dozen" of dissidents.
In addition to Conroy, the anti-James gang members who are still in caucus today include: North Island MLA Claire Trevena, Nanaimo MLA Leonard Krog (who lost the 2003 leadership race to James), Nanaimo-North Cowichan MLA Doug Routley, Powell River-Sunshine Coast MLA Nicholas Simons and Saanich South MLA Lana Popham.
It was striking at the time how many Island MLAs (four) joined the revolt. It's striking today for a different reason — Horgan has an oversupply of nine Island MLAs, not counting himself, and can't possibly put them all in cabinet.
When Horgan is making his Island picks, his talent pool includes two MLAs who remained loyal to James — Rob Fleming (Victoria-Swan Lake) and Scott Fraser (Mid Island-Pacific Rim) — four who turned on her, two rookies who weren't around then and, of course, James herself.
The 2010 uprising might not be the first thing on his mind when he's going over all the deciding points about who is picked and who gets left out.
But more generally, it is a reminder of how important it is in a 44-43 legislature to make sure everybody on the team is happy.