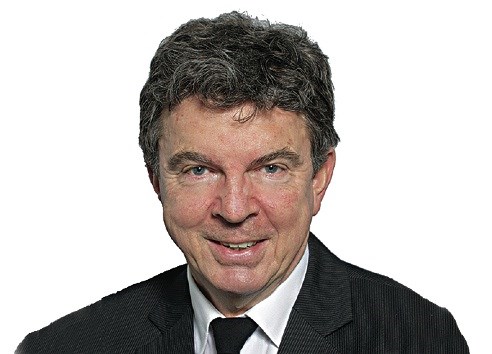 B.C.'s Environment Ministry is shopping for firms that can figure out how much groundwater people can safely use in the Cobble Hill-Mill Bay area. It's a small part of the huge amount of work that must be done as the province's new Water Sustainability Act starts to take effect next year.
The ministry has requested proposals to develop preliminary "ground-water budgets" that will measure the water flowing into and out of 10 aquifers in that region, ranging in size from two to 39 square kilometres.
"New residential development in the area has generally focused on groundwater as a sole source of fresh water from private domestic wells and from numerous improvement districts and private utilities," the tender documents state. Provincial experts worry that the "fractured bedrock aquifers" can't replace water fast enough and could become contaminated with saltwater.
Similar requests for proposals have been posted for the same work in four other parts of B.C. It's not clear if the Mill Bay-Cobble Hill study includes aquifers near the controversial contaminated soil site at Shawnigan Lake.
The purpose of the groundwater budget study is to support licensing of new users, which is part of the new regime that will be put in place under the Water Sustainability Act. A model will be developed that shows regional groundwater movement, recharge rates and interactions with surface water. It will produce estimates of use and estimates of how much is available for licensing.
The new legislative framework under which the work is being done was passed 18 months ago.
Environment Minister Mary Polak said the projects will protect water users by providing more information on the sources they are using.
Opposition environment critic Spencer Chandra Herbert said he's glad to see the work starting, but "it's about time." B.C. has mapped about 1,000 aquifers over the years but still has scant information about the overall picture.
One of the points raised during debate on the bill was whether the government has the staff needed to get all the work done. Polak said there is enough budget to cover it.
Once the new law takes full effect, the province can declare significant water shortages and has new powers to restrict use. Groundwater use in general is regulated for the first time and new regulations about wells are coming. There are many rules about drilling wells that draw from the aquifers and also about the treatment of water that goes into the aquifers.
Local governments and developers sometimes drill to divert stormwater runoff away from urban areas and into underlying aquifers. It can raise the chance of contamination, so new regulations will cover that as well.
Just So You Know: There's some leftover business from the hard-fought election campaign in the Victoria riding. Sources say that MP Murray Rankin's NDP campaign filed multiple complaints with Elections Canada over a Green leaflet that was distributed to some homes in the riding. It included polling results purporting to show Rankin and Green Party candidate Jo-Ann Roberts just one point apart.
The NDP campaign alleges that some of the leaflets were distributed on Monday, voting day, which would be a contravention of election law.
Green Party officials deny that, saying they were all handed out on Sunday. There was a last-minute blitz in which some were distributed as late as 8:30 p.m., a party official said.
Green Party of Canada executive director Emily McMillan said Wednesday she dealt with an Elections Canada investigator on voting day who eventually told her the office was satisfied the leaflet was not distributed Monday.
McMillan and other officials acknowledged there is another problem with the leaflet. It didn't include the sample size of the poll, which would be a violation of the act. Election law requires publication of polls to include some of the methodology.
McMillan said the party might "likely have to pay a fine" if that infraction is declared. Elections Canada could not be reached for comment about the status of the complaint.