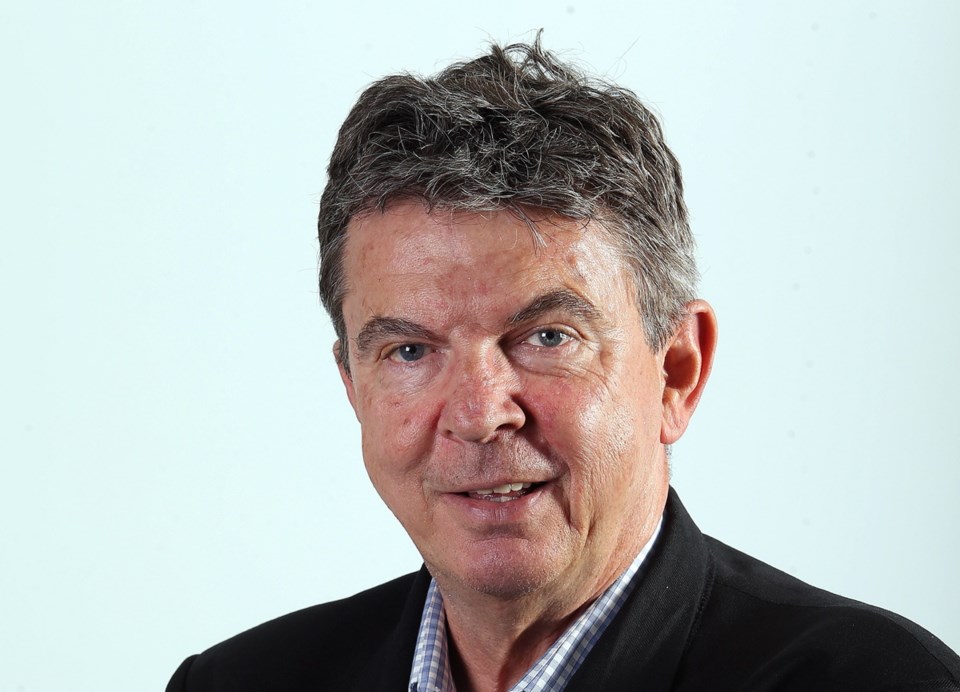 The B.C. government (whoever is running it at the moment and don't get me started on that or I'll run out of space) has so much cash rolling in, it's overtaken two budgets and three different election platforms.
All the fretting about paying for the Liberals' spending frenzy in last week's throne speech, the NDP's big spending plans or the Greens' campaign commitments can be laid to rest. Hell, there's enough money coming in to pay for all three at the same time.
That's the impression left after what might be Finance Minister Mike de Jong's swan song on Wednesday. It was equal parts writing his own requiem on the fly and a warmup session for his possible new role as opposition finance critic.
In the continuing round of firsts that B.C. is chalking up, Wednesday was the first time a finance minister has unveiled a fabulous fiscal update in the expectation that he'll be run out of office 30 hours later. Also, it's the first time a huge surplus and outstanding economic indicators have made a government look like chumps. As in, how on Earth did they manage to lose six seats and possibly control of the legislature this afternoon, with the economy performing like this?
They were in such a rush to publish the good news, they couldn't wait to have it audited. But subject to the auditor general's observations to come later, the fiscal year that closed in March had an extra $2.8 billion in revenue, many times what was forecast. That's on top of about $2 billion in spending that was poured into programs over the year. And projections for the fiscal year that started in April show B.C. could be running $2 billion ahead of what was expected.
The numbers create even more guessing games than are currently in play. De Jong said the revenue surge was confirmed only this month. If they'd known earlier, the February budget, which had next to nothing in the way of new spending, would have looked markedly different. Maybe the election result would have, too. But he was adamant about budgeting with the numbers at hand, not on "manufactured optimism."
Looking forward, it prompts curiosity about what an NDP-Green alliance would do with all that money, should they topple Clark's government this afternoon.
They would revel in spending it, naturally. But they also campaigned on a few key tax increases, including a two per cent hike on incomes over $150,000, and a one per cent hike in the corporate income-tax rate.
Those would bring in an extra few hundred million more a year. They could easily still be imposed, but it won't be for reasons of need.
The NDP and Greens also promised sustained increases in the carbon tax, which would no longer be offset by cuts elsewhere. Those will almost certainly be imposed as well, which will bring in hundreds of millions of dollars more.
The prospect of NDP tax hikes prompted de Jong to get ahead of himself and start practising for his upcoming critic role. A competitive tax regime was one of the key reasons for the economic success, he said. If the NDP enacts policies that chase people away, "watch these numbers tank in a hurry."
The central question of how the Liberals fell short on the seat count when they're overseeing the strongest economy in Canada, posting their fifth balanced budget and finding $2-billion surges in revenue didn't get answered by de Jong.
He did argue about the impression they "lost the election," and complained that Horgan is acting like he won a 25-seat majority.
That attitude was a hint about what was to come. Premier Christy Clark later delivered a statement: If Liberals lose the confidence vote, she'll inform the lieutenant-governor, but offer no advice on what to do about it. And only if asked will she say the legislature is not working. That's code for: "Call an election, but don't make me wear it."
Whatever happens today, take comfort in the fact this province can still post great economic numbers, even when everybody running it is consumed with political scheming.