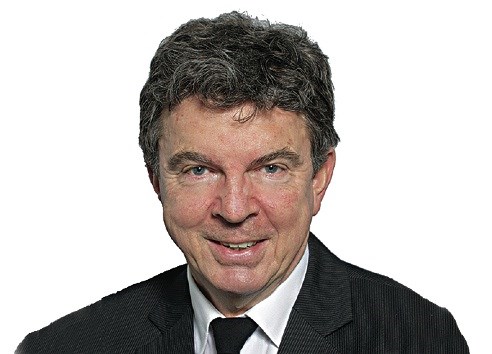 The B.C. Liberals adopted a risky strategy Wednesday to deal with Opposition claims that Premier Christy Clark's extra salary from her party amounts to a conflict of interest.
They tried to laugh it off.
NDP Leader John Horgan seized on coverage of the leader's allowance paid by the B.C. Liberal Party, summing it up as: "You do such a good job of fundraising, we're going to slide some of that money over to you and give you another $50,000."
Citing higher costs imposed on taxpayers, he said the Liberals "think it's OK to raise money from the corporate sector and slide it into the pocket of the premier."
"Another day to take taxpayers' noses and rub it in — the treatment they've been getting over the past 15 years from the most corporate-run government B.C. has ever seen."
Earlier in the day, NDP MLA David Eby raced back to the Conflict of Interest Commission to update his complaint about Clark's fundraising practices.
It centred on exclusive private receptions where B.C. Liberal Party donors pay thousands to spend time with the premier. The Globe and Mail reported Wednesday that Clark earns an extra stipend from the party, confirmed later to be $45,000 to $50,000 a year over the past few years. It prompted Eby to allege the party is laundering donations through the party before they are passed to the premier.
"This conduct is outrageous, incredibly problematic and directly contrary to the public interest," he wrote in a letter to commissioner Paul Fraser.
Fraser had said he expected to rule on Eby's complaint in 10 days, but the addendum might lengthen that time frame.
In the legislature, Clark said the stipend can't be called a secret. It is routinely reported on her annual disclosure form, although the amount is not specified. It has been paid by the party to the leader going back to the Gordon Campbell terms.
Horgan, who said he got about $5,000 worth of clothes from the NDP as their leader, asked her to join them in taking the big money out of politics. "Or is it just too much of a hit on her own personal bank account?"
Clark cited Horgan's own fundraising experience, when he called for a ban on corporate donations the same day he held a $2,000-a-head breakfast with developers.
Liberals broke into laughter when she said: "I should note that while he charges $5,000 for a breakfast with the Toronto Region Board of Trade, our minister of finance here only charged $69."
Heckling and jokes marked some other exchanges, but the NDP are making serious inferences about linkages between fundraising and personal benefits.
Eby said Clark is "taking a cut of every donation made to the B.C. Liberal Party" and also using the taxpayer-funded caucus budget for a lawyer to defend herself against the conflict complaint.
In his complaint to Fraser, he said her party allowance varies depending on party financing, making it a "commission-like payout" that is a personal financial benefit "directly related to high-cost backroom and dinner parties."
That raises a reasonable apprehension of conflict of interest in her role as premier, adjudicating the interests of the donors who pay to attend her dinners.
But leaders' allowances paid by the party they represent are not uncommon, and neither are exclusive fundraisers.
By the letter of the law, a conflict of interest is when a politician exercises an official power knowing there is an opportunity to further his or her private interest.
An apparent conflict is when there's a reasonable perception a politician's ability to exercise an official power must have been affected by private interests.
Three conflict complaints against Clark in the past five years have been dismissed.
There was a ruling relevant to fundraising by previous commissioner Ted Hughes in 1993, when he said an NDP cabinet minister should not make a land-use decision because the developers donated to his campaign.
Liberals seem to be taking this case seriously in private, with a lot of staff time spent on the issue. Which makes their light-hearted response in the legislature a little puzzling. Chalk it up to confidence — or overconfidence — depending on the upcoming ruling.