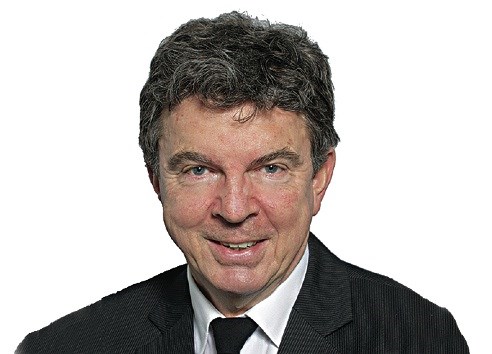 There's a brief window ahead for loggers to go into forests ravaged by fire last summer and extract what they can. The opportunity lasts only until scorched timber starts to rot, a few short years, at best.
More than a million hectares of forest were burned this year — almost 10 times the average for wildfire seasons — so it's a huge area of opportunity, but it will be economically viable only for a relatively brief time.
Forests Minister Doug Donaldson has been pushed in the legislature by B.C. Liberal critics to do what he can to expedite the salvage job. On Wednesday, he got another nudge from an all-party committee of MLAs. After touring B.C. to get input on what should be in next February's budget, the finance committee released a report that takes special note of the wildfires' impact.
The devastating impact of the unprecedented number of fires caused MLAs to emphasize the importance of not only supporting evacuees, but ensuring the rebuilding of businesses and communities. The committee heard from business owners who are facing labour shortages due to the number of employees not returning home after evacuation orders were lifted.
It highlighted two recommendations — increase funding for forest management generally, and "incentivize the remediation and salvage of burnt timber."
That includes expediting the approval of permits.
Donaldson told the legislature recently that the ministry is working with companies on establishing salvage pricing and getting the timber to the mills to support the jobs before it starts to decay.
"Recovery managers" have been designated in Interior communities to determine the areas that can be harvested.
"We've come to solutions with the industry about the salvage pricing requirements, and we're getting that timber flowing as quickly as possible because the jobs in the important areas of the communities in the Interior are a matter of great significance to us."
Wednesday, in a conference call from Tokyo where he is on a lumber trade mission to China and Japan, he said the forests ministry is already implementing some of the recommendations. But he didn't commit to incentives for logging burnt wood.
"We're looking at all the tools in the bag in order to get this wood out as quickly as possible. We've arrived at a fair stumpage system with licensees, looking at how impacted the wood was and making sure the stumpage system reflects that. So far as incentives go, we want to make sure anything we do does not run afoul of softwood lumber potential negotiations in the future."
That's a problem that lurks in the background every time the forest ministry does something that could be seen as conferring a benefit on the forest industry.
It looks as if the forest industry for the next while will be taking the same approach to the fire-damaged area that it took to the beetle-killed regions — get as much as they can, as fast as they can.
Liberal forests critic John Rustad, a former forests minister, said it's the scope of the damage that brings home the crisis.
The ministry approves salvage logging every year for specific areas damaged by fire. But this year, the working estimate is 45 million cubic metres of fire-damaged timber. That's enough to keep Cariboo sawmills going for three to five years.
Rushing in to extract as much value as can be had before that wood dies means overturning some of the bureaucratic processes the ministry relies on. It takes months to get a cutting permit approved, and companies usually have enough to plan a few years ahead. But existing permits might or might not match the burned areas.
Companies might require ministerial directives to harvest scorched wood while they can. Rustad said they also might need extensions on their previous permits, so they can use them later than planned. Replanting and remediation has to be factored in at the same time.
The 1,300 individual fires that raced through 1.2 million hectares of timber add an additional layer of chaos for an industry that has been reacting to one natural disaster or another for years.