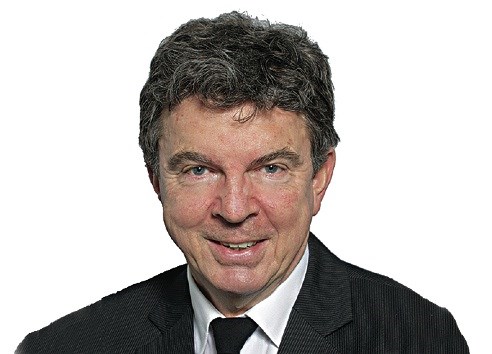 British Columbia has almost 700 people involved in contact tracing COVID-19 cases, a practice that is becoming increasingly crucial as people's social circles widen.
The first line of defence when the pandemic took off this year was the stringent population-wide social distancing measures, as recommended by authorities around the world.
Those were backed up by contact tracing, the practice of interviewing people who test positive then identifying, alerting and tracking all the close quarters contacts they had, in order to curtail the spread.
That was easier when strict social distancing was in effect and people's contacts were reduced.
Although social distancing and contact tracing were in effect in many places, they were particularly successful in B.C.
Since B.C. started into phase three of a restart plan one month ago, people's social circles have widened. The number of cases started trending upward again soon after.
So contact tracers are tracking more cases and the cases involve far more contacts than previously.
Discussing the situation during debate on his ministry's budget, Health Minister Adrian Dix said contact tracing is the "meat and potatos" of public health and tens of thousands of people have benefited from it in recent months.
"The whole effort depends on the success of public health's work in that area, including government revenues, livelihoods of people and everything else."
The reliance on it during the pandemic makes for significantly increased costs.
He said $4.7 million was spent last year on contact tracing, and that was considered higher than usual because of a measles outbreak.
So far this fiscal year (since April) it has cost $16.5 million and is projected to rise to $32.5 million by the end of the fiscal year.
"That number could potentially increase, should there be an increase in transmission."
He said 697 staff are available for the work. There are 264 actively engaged now, with the rest on standby while doing other duties.
Island Health has 35 contact tracers, ten of them active now.
They are public health nurses, communicable disease investigators and employees of health authorities and the Centre for Disease Control. More may be needed in the fall.
Dix said: "When they're contact tracing, it means some of the other things that they are doing that are so valuable in public health are not being done."
There's a federal effort to develop an app that would help track COVID-19 contacts. B.C. is consulting on that project, but Dix appeared only mildly interested in it.
"It's not a magic solution, and it won't be treated as such by us. … .There's always a desire to have magic alchemy-like results with apps and so on. But this is the core work (manual contact tracing) done by public health. They have performed spectacularly well."
Questioned by opposition health critic Norm Letnick, Dix also touched on the early planning for a vaccine, regarded as the only sure-fire way to end the pandemic.
A national advisory committee will discuss the framework for prioritization.
But all the essential details — cost, timing, distribution mechanism — are unknown.
The only comparison is the H1N1 pandemic of 11 years ago. It hit in two surges that infected about 1,000 people and was blamed for 56 deaths.
Because it was influenza, a vaccine was developed in a few months.
Dix said it cost $30 per dose and the federal government paid $403 million for millions of doses, while B.C. spent $14 million for its share.
It was offered on demand and 42 per cent of the population was vaccinated.
All the above and more was debated in the context of approving the $22 billion health budget. But the number is just a placeholder.
Dix said $1 billion of the $5 billion added to the provincial budget for pandemic response went directly to the Health Ministry.
And he left room for needing much more, saying; "What the final amount will be remains to be seen."
The final accounting of the government's previous fiscal year is due in August. It will give a glimpse of about six weeks worth of pandemic fiscal impacts, mid-February to March 31.
That will hint at the enormity of the impact in the rest of the current year.