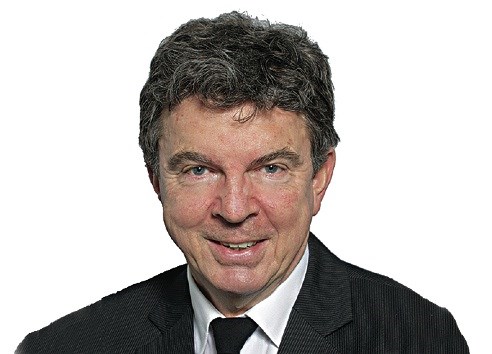 The same day the momentous decision to build the Site C dam on the Peace River was announced, another bit of news churned out of the government's communication mill.
It was the results of an internal audit into the workings of Partnerships B.C., the Crown corporation that has put together dozens of big public-private partnership deals on billions of dollars worth of infrastructure over 12 years.
"Review finds Partnerships B.C. fulfilling its mandate" was the header on the release.
But there's more to it than that.
The Finance Ministry's audit team issued a number of check marks in areas where PBC is performing well. It's fulfilling its mandate to promote P3s generally. It's consistent in its approach. Compensation and operating expenses appear reasonable. It seems to be functioning well internally. If the audit had to issue a simple pass/fail mark, the outfit would have passed the test.
Nonetheless, included in the review were 10 recommendations for changes in how the outfit operates. And an executive steering committee that also looked at PBC also came up with nine more recommendations. That's 19 recommendations for change, some of them major. And all of them were accepted by the government.
They amount to a significant rewrite of the outfit's mandate to reflect changing public priorities. One of the bigger changes is that the pressure to build infrastructure has diminished and that will continue.
B.C. was doing about $3 billion a year in capital spending when the B.C. Liberals took over. The government doubled that to $6 billion over several years and relied on P3s to get some of the highways, hospitals and bridges done. The catch-up building has abated lately and there's a new focus on keeping debt manageable. So capital spending is expected to run at about $5.3 billion by next year, and PBC is forecasting that its workload will decline.
And PBC's involvement will be a lot different than it was previously. It screens all projects over $50 million with the presumption they'll automatically be P3s, unless there's a compelling reason otherwise. Following the audit, the threshold for P3 projects has been doubled, to $100 million from $50 million. That's in recognition of the significant resources needed to participate in the P3 process and the fact the model works best on bigger projects.
Also, the bundling of assorted projects into one big project, long a point of contention for smaller firms who feel left out, is to be restricted.
Another recommendation reads: "To ensure determination of work directed to PBC remains unbiased, initial screening for P3 viability should be conducted by the Ministry of Finance."
The P3 concept is generally where a private company designs, builds, finances, operates and maintains a public project for 30 years for a set price or fee. It was used in B.C. for major works such as the Sea to Sky highway and the Canada Line. It was not used for the fast ferries or the Vancouver Convention Centre, both of which ran hopelessly over budget and were often cited as examples of why P3s are better.
The main attraction is the transfer of risk away from government. There's always been some political skepticism about the model because the exact value of the risk that's being avoided is hard to establish.
The audit acknowledged a number of complaints from stakeholders about PBC's operations. Some think it competes directly with private companies for construction-management work. And there's a long-standing beef about its quasi-monopoly.
Public bodies are required to have PBC vet some projects and it charges hundreds of dollars an hour for such work. Then it makes recommendations on the projects, which some stakeholders believe is a potential conflict of interest.
B.C.'s auditor general flagged the borrowing costs for the private sector in a report last fall, saying various projects are carrying far higher interest rates than they would have had the government financed them and contracted to have them built.
Overall, the audit found PBC is "fulfilling its mandate." But the numerous recommendations amount to a pretty significant change in its mandate, with more constraints in place than there used to be.