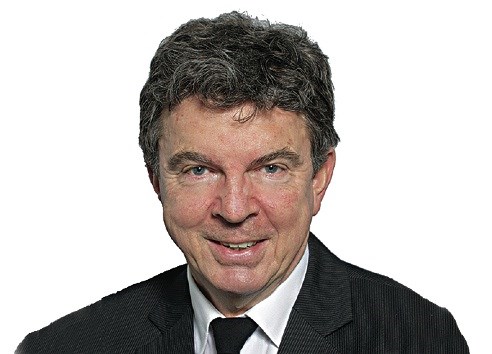 Premier Christy Clark is keen to talk to Alberta's NDP premier-designate Rachel Notley about pipelines and climate-change policies, not so much about politics.
Clark ardently backed defeated Conservative premier Jim Prentice during the campaign and sang his praises again on Wednesday. But she noted she has worked with NDP premiers across Canada and is eager to do so again with Notley.
"Those relationships really worked," she told reporters. "Premiers should bring to the table primarily their provinces' interests. They should fight for their province. I think she'll do the same thing.
"Albertans chose her, they made the choice, everybody in the country has to respect that choice."
Clark said their relationship will be positive, noting that Notley has talked about working together nationally on climate change. It would be "fantastic" if Alberta joined B.C.'s carbon tax.
Albertans spoke clearly in the election on the need for social licence when it comes to moving heavy oil to market, which Clark said has been her theme for three years.
"I'm delighted she's on board with that."
Prentice accepted the five conditions B.C. has set before it will endorse any pipelines to the coast, and Clark presumes Notley will as well. She had abandoned the idea of the Keystone XL line to the U.S. and the Northern Gateway line to the north coast, but she endorsed the idea of a new line to the east coast, and the Kinder Morgan expansion to Burnaby.
Clark said they'll meet to talk about Kinder Morgan finding its way to meeting the conditions, which are about safety and revenue-sharing.
An "ecstatic" Opposition Leader John Horgan, meanwhile, embraced the politics of it all, saying "you can't help but be excited" by the prospect of change.
He said the NDP win means the Northern Gateway no longer has any champions.
"If you don't have a champion in Alberta, then there is no champion. The last person who thought this was a good idea was Jim Prentice."
But Horgan was more interested in the politics, saying it's a new day for the NDP. National leader Tom Mulcair will benefit, and "I will benefit."
"If we have a platform that speaks to people, and I know we will because that's my plan, two years from now we'll be successful."
Notley and her husband, Lou Arab, both worked as staffers in the NDP government of the late 1990s, and Horgan remembered her as a genuine, competent, self-assured person.
"Now I'll be able to call the premier of Alberta and say: 'Hey, how's it going?' I wasn't able to do that yesterday."
He noted she represents Prime Minister Stephen Harper's home province and said it will be good for Canada to have someone in Alberta "who will be able to talk about progressive values."
He said the people at her huge victory party weren't all New Democrats, many were just progressive people who said: "Enough is enough."
That recognizes something obscured by the novelty of an NDP win in Alberta: The Conservatives ran such a miserable campaign it was just impossible for large numbers of people to vote for them.
Prentice ran on a disjointed budget that taxed people more than corporations, bypassed legalities to call the vote early, blamed problems on people rather than government and blew the TV debate, while Notley shone.
Whether voters embraced the NDP or just stampeded away from the Conservatives to the nearest alternative is anyone's guess. Likely a mix of both.
Notley will get a running start if the price of crude oil continues to bounce back. Horgan noted it jumped again Wednesday and applauded the rise, saying it might hurt at the pump but is good for Alberta and Canada.
His fondest hope is that Clark will emulate Prentice and focus more on her political supporters than on voters. Then all those happy parties in Edmonton full of people who were "saying no to the corporate elite" can be matched here in 2017.
Clark wants Notley to copy some B.C. policies.
Horgan wants to copy the new superstar's playbook.