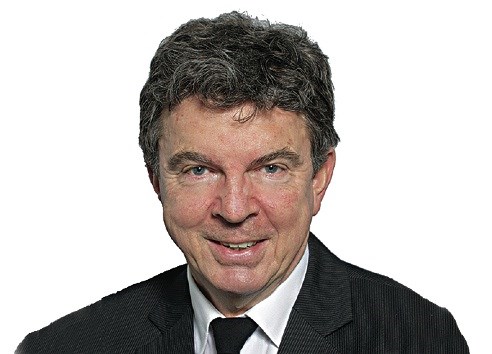 One of the best campaigners ever is leaving politics next week, and leaving a nagging question in her wake.
Did B.C. Liberal Leader Christy Clark really believe in all the concepts she was so good at pitching, or was it all just about beating the other guys, winning votes and hanging on to power?
She is undeniably sincere in her general free-enterprise outlook — low taxes, balanced budgets and jobs make the world go round. But there were instances over the years where her stances looked calculated simply for political advantage, rather than out of any heartfelt belief.
Clark was so good at selling ideas that many didn't worry much about her motivations for adopting those concepts. And she is so engaging and charismatic, it was easy to overlook that sometimes when she was lighting up a room, it was with empty bombast.
She did a term as education minister in which the government started an argument with teachers that took 14 years in court to settle. (The government lost.) After a time-out as a radio talk-show host, she burst back on to the scene in the winter of 2010, a cold, dark time for her party.
Former premier Gordon Campbell had to quit over his spectacular harmonized-sales-tax botch. Every caucus member involved in it was damaged goods. All but one of them turned their backs on her when she launched her leadership bid. She won despite that, and became premier of a government that was down for the count.
She survived a brief scandal about a cynical ethnic-vote-grubbing scheme. Then she grabbed the liquefied-natural-gas idea and started running with it as a bonanza that would deliver unimaginable prosperity. During the 2013 campaign, she talked mostly about jobs to crowds of workers in hard hats, and something clicked. She overcame a huge gap in the polls to snatch the sure-thing victory from the NDP.
After 10 years of the hard-driving Campbell, B.C. had its first elected woman premier. A witty, scrappy single mom who debuted in a Canucks uniform and was briefly dubbed "Jersey Girl."
She represented B.C. brilliantly nationally and internationally. After a trade mission to Asia where she wowed Chinese, Japanese and Korean officials, a university president summed up her presence: "She's a bit of a rock star."
Clark maintained the basic Liberal line on the fundamentals. She balanced five budgets, presided over nation-leading job growth and avoided tax hikes. B.C.'s indicators were the envy of the country on her watch.
But in some ways, the Liberals became a victim of B.C.'s success. Although LNG never happened, the general prosperity contributed to a runaway real-estate market that made affordability the dominant worry in metro Vancouver. Clark ignored it entirely until the last year of her term, when she blitzed it with measures designed to make up for lost time.
And the low-tax principle led to perennial curbs on social programs, to the point where Liberals went 10 years without increasing basic welfare rates.
After the Green-NDP alliance made clear her days were numbered, she ditched much of what she purportedly stood for without batting an eye. She promised a welfare hike, finance reform, a poverty-reduction plan, a carbon-tax hike and more. But none of it could dislodge the confidence agreement, and she had to resign as premier on June 29.
Four weeks later, she gave notice she's leaving politics entirely. One insider said her leadership came up for discussion at a caucus retreat Thursday in neutral fashion, but there was no push for change.
Her resignation was entirely her call, and her announcement said it was made Friday morning, meaning suddenly.
In retrospect, there were two hints this was coming.
The wholesale abandonment of party positions in order to break up the NDP-Green agreement appears to have been a personal all-or-nothing proposition.
And when the lieutenant-governor pressed her to offer advice after her government fell, Clark's advice was to call an election. Anything to avoid sitting in Opposition.
She would have been great as a critic. But it's hard to go back to the cheap seats after sitting at the head of the cabinet table for so long.