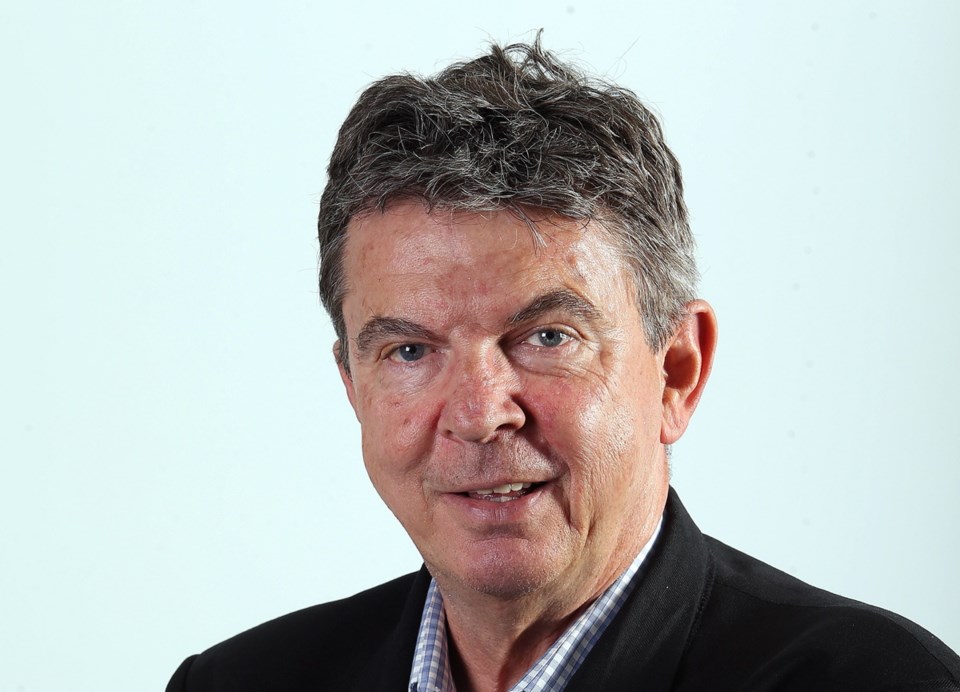 There's a new national economic phenomenon to scratch your head over — "growth envy."
Central 1 Credit Union identified the syndrome Tuesday as it relates to the B.C. economy, which is leagues ahead of the rest of Canada.
"Growth envy is being felt across the country as B.C.'s economy outperforms other provinces by nearly all measures," according to its latest economic analysis.
Not only that, but the report foresees at least three more years of solid growth. B.C. posted three per cent growth last year, far ahead of the 1.1 per cent national rate. The forecast is for 3.2 per cent growth this year and comparable rates through to 2018.
The credit union said that will drive hiring momentum and labour-income gains, which underpin consumer and housing demands, and will also lift population growth as more Canadians relocate west. Although net international immigration was a disappointment, the interprovincial influx is at its highest levels since the mid-1990s.
The B.C. Liberals will swoon over the report and the government can take credit for the public-finance component, where continued balanced budgets are noted in the report. But the main drivers don't have much to do with provincial policies.
The province is enjoying tailwinds of low interest rates and a favourable Canadian dollar for exports. It is also reaping benefits from Alberta's dire situation.
"The oil crash has reversed a three-year net outflow trend to Alberta," said the Central 1 report. It predicts that 20,000 to 25,000 more Canadians a year will move to B.C. for the next two years.
The most telling statistic is hiring momentum, a measure of various employment indicators. It has tracked higher since early 2015 and is far ahead of the national average.
The report also takes a different perspective on the real-estate market. Although sky-high prices have been the dominant negative issue for a few years, the credit union — which is heavily into residential mortgages — said consumer spending and housing are the "linchpins" of economic growth.
Despite rising debt burdens, consumer demand will be lifted by growth in population and incomes, persistently low interest rates and housing wealth effects. "The offshoot of housing-market expansion will be robust demand for durable goods (appliances, household products)," says the credit union.
"A strong expansionary housing-market cycle adds substantially to economic growth… It's no secret that market conditions are scorching hot in the Lower Mainland … with sales and price momentum at a pace of about 30 per cent."
In the argument over the past several months about what to do about skyrocketing prices, the Liberal government has taken repeated shots at municipal policies that curb or delay housing starts, which curtails supply and keeps prices high.
But the report said housing starts are booming along with most everything else. The heavy demand will prompt more than 38,200 starts on units this year, the highest since 2007 and a 22 per cent increase over last year.
Central 1 said housing momentum, particularly outside the Lower Mainland, is forecast to extend to 2018, with new starts climbing to 41,000 units by then, the highest since the early 1990s.
The healthy numbers are being posted despite slumping commodity prices. And paradoxically, the growth is coming in spite of the stall-out on liquefied natural gas prospects, which was originally envisioned by the government to be the main driver of prosperity. The report noted that drilling rights crashed 95 per cent last year and are expected to track even lower this year due to weak markets.
The LNG play is "seemingly in limbo," said the credit union. It "reflects not only weak prices and challenges with environmental permits, but what looks to be a shrinking window of opportunity as other countries move ahead and global supply climbs."
It said the large-scale projects on the north coast "are a distant hope … We expect any major LNG project start to be delayed until at least 2020 — possibly to the next LNG cycle, whenever that is."
So B.C. put all its chips on LNG, appears to have lost the bet at this point, but is still coming out a winner, according to the credit union analysis.