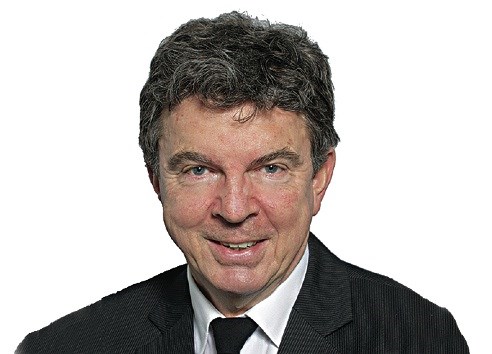 A year ago this month, Alberta needed some firefighting help and B.C. responded by supplying personnel to the maximum extent possible.
It's a different story this time around.
With horrific scenes from the Fort McMurray wildfire coursing through all media, there's a natural neighbourly inclination to help out. But B.C. faces some constraints that limit the usual lending of crews and equipment.
Last year in late May, Alberta fires flared up and B.C. announced it was sending 88 personnel and two fixed-wing aircraft to Alberta to help in fire suppression. Two days later, it followed up with another deployment of 41 fire personnel. They were all posted through a mutual-aid agreement run by the Canadian Inter-agency Forest Fire Centre. The Winnipeg-based outfit juggles the differing demands of provinces during the fire season, with each province taking on the payment of the crews they request as needed. The year previously, B.C. imported more than 1,275 additional personnel and resources over the course of the season from other provinces, Alaska and Australia.
The 2015 contingent that headed to Alberta was supplied after considering the current fire risk and the forecast. B.C. had rainfall and cooler temperatures at the time in late May, and the danger rating had subsided significantly. Most areas of B.C. were rated at low to moderate risk.
On Wednesday, Forests Minister Steve Thomson said circumstances are much different this season. So the B.C. government's contribution at this point will consist of 100 pumps and some hoses. B.C. is also committed to taking on responsibility for continuing to fight a 9,000-hectare fire burning several kilometres from the B.C.-Alberta boundary, if it crosses the border. "We'll keep our resources on that fire; we won't worry about provincial boundaries at that point," he said.
Ontario supplied more than 100 firefighters on Wednesday to help the Alberta effort. Thomson said Ontario is not dealing with fires so far.
He said the challenge this year is that a number of fires are burning in B.C. earlier than usual.
B.C. has already tracked 200 fires so far this year, and counts about 40 actively underway, seven of them ranked as "notable." There are four evacuation alerts in place for northern B.C. communities. Thomson said the fires are two or three weeks earlier than usual.
"We need to make sure that we keep the resources that we have available focused on the situation in the Peace River," he said.
Another constraint is that the annual training of fire crews through boot camps is still underway, so there aren't as many people available to be deployed as there will be once training is complete.
The nightmare that gripped Fort McMurray is a severe opening to the fire season, but Thomson said the future is almost impossible to predict, although the long-range forecast is for warm and dry weather.
He said B.C. is in close touch with Alberta officials and they understand the situation. "The key piece for them was the strategic decision that if the Siphon Creek fire moves across the border, we'll maintain jurisdiction."
More help might be available later.
Aside from firefighting, Emergency Management B.C. has offered help to deal with the remarkable evacuation that took place in Fort McMurray. The Regional Municipality of Wood Buffalo said Wednesday 88,000 people were moved to safety without casualty.
Naomi Yamamoto, minister of state for emergency preparedness, said Alberta has not asked yet for any help in responding to the emergency, but fatigue might set in and the B.C. offer stands.
Premier Christy Clark and Opposition Leader John Horgan both expressed sympathy for Albertans and urged donations to the Canadian Red Cross to help them out.
Just So You Know: Thomson has some personal experience with interface fires like the one that devastated Fort McMurray, by way of the 2003 firestorm in Kelowna. His son's house was destroyed and his family's farm was used as a refuge for evacuated livestock at the height of that inferno.