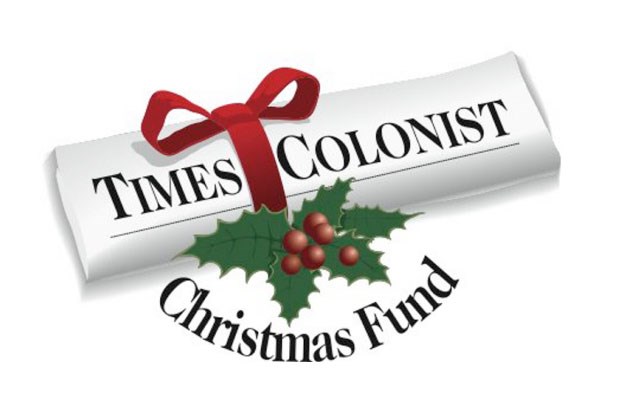 I went out for dinner the other evening. I didn't have anything to eat, but I had a great time and left with a stronger sense of things that are good. And it's all because of the people of Greater Victoria.
I went to the Mustard Seed's annual Christmas dinner. Every year, about 1,000 people come to the Bay Street Armoury for a healthy meal and a bit of Christmas cheer. It's a welcoming, non-judgmental event, where everyone is treated equally and greeted warmly.
An event such as the dinner can be an eye-opener. It's designed to give a helping hand to those who need one, and many of us may have preconceptions about who those people are.
At the Mustard Seed dinner, there were people who probably live on the street and people who might have issues with substance abuse. No surprise there; these are the people we would expect to be helping.
But there were also people who look and sound a lot like you and me. They are doing the best they can, but, for one reason or another, they need a helping hand. Most of those people probably have at least one job, but not all the jobs here pay enough to live on.
If you saw these people walking along the street or serving you in a store, it might not occur to you to offer a helping hand. That is why an event such as the dinner is so important. It enables us to put faces to the concept of people in need. When we see those faces, we start to appreciate that there is just a thin line separating a comfortable life from a life of poverty.
The people in need are your neighbours and your friends. They are not strangers, they are not takers. They are people who have fallen on hard times for whatever reason, and they could use our help to get back up.
Last week's dinner was served by a team of about 150 volunteers, and it had support from scores of other people. No, make that thousands of others.
The food was paid for by the readers of the Times Colonist, through our annual Christmas Fund. We offered to pick up the tab as part of our commitment to helping as many people as possible and doing as much with the donated money as we possibly can.
We appreciate your support. We know that your donations are not given lightly and we believe that you should know the value that your money is bringing to your community.
Along with the dinner, we have contributed to hampers that are being distributed by the Mustard Seed and the Salvation Army. The extra money has enabled both organizations to boost substantially the work they can do.
Our help — your help — means more people will have a happier holiday season. In the end, that is what it is all about.
How to donate
Go to timescolonist.com/christmasfund. The link on the page takes you to a site that's open 24 hours a day for donations and provides an immediate tax receipt.
Or mail a cheque, made out to the Times Colonist Christmas Fund, to the Times Colonist at 2621 Douglas St., Victoria, B.C. V8T 4M2.
You can also use your credit card by phoning 250-995-4438 during office hours, Monday through Friday.
Make cheques payable to "Times Colonist Christmas Fund"