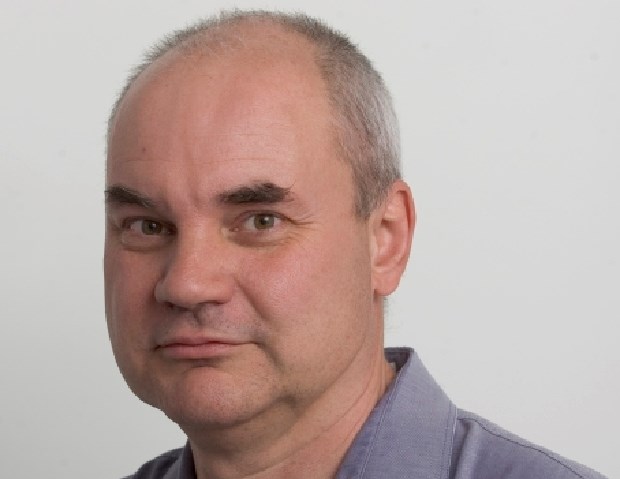 Only two hanging offences remain on the books on Vancouver Island: flicking cigarette butts onto the highway and leaving your dog in the car on a hot day.
Just kidding. It doesn't have to be a hot day. In Victoria, leaving a dog cooped up in any weather is an invitation to a lynching.
The animal need not even be real. Don't forget last July's incident in which a couple returning from (and here's irony) an SPCA donor-appreciation lunch at the Ocean Pointe Resort found someone had smashed the window of their parked car to rescue what turned out to be a realistic-looking stuffed toy dog.
Part of the problem, says Olga Gould, is that owners don't always know where they can take their dogs.
That's why the Oak Bay data scientist created an online map showing (so far) 560 Greater Victoria businesses that allow dogs. You can also click on 200 area parks for info on which ones do (or don't) let Rover romp.
There's no money for Gould in the map. It's just a handy planning tool that will make it easier for dog owners to do their chores — whether they be at a hair salon or law office — without leaving Fido panting in the back seat.
Creating the map was a simple matter (at least for Gould, who holds a master's degree in industrial engineering) of applying data sets from Google. She began sharing her creation (key in "Greater Victoria dog-friendly map" to find it) on Facebook last Friday. It's an evolving document to which others may add by filling in an attached form.
Gould, a Colombia native who teaches entrepreneurship to immigrants and refugees in Victoria, was inspired by her own struggle to find places to take her seven-year-old golden retriever, Tiara, when the temperature rises. "She's always hot."
Figuring out where pets are welcome isn't always easy. Practices vary, even within the same company (note that Home Depot welcomes dogs in the U.S., but banned them in Canada after a Shih Tzu bit the tip off an Ottawa employee's nose in 2011). Gould found businesses that accept pets in Vancouver but not Victoria.
Likewise, rules change from province to province, or city to city. B.C. prohibits live animals (other than service dogs and aquarium fish) anywhere food is prepared or stored but, unlike most provinces, gives restaurants the choice of allowing pets on patios (though we don't go as far as Alberta, where eateries may apply to allow dogs inside, too).
Not everyone is thrilled. A Reddit discussion about the best dog-friendly Victoria patios was punctuated with the odd note of dissent: "Restaurants are for humans. Unless it's on a plate, nobody wants an animal around when they're eating on a patio" and "As a cat person, I have never understood why dog people feel the need to impose their pets on others everywhere they go!"
Likewise, while Toronto might welcome pets on public transportation, others lift their leg on the idea. In 2015, the Victoria transit commission decided not to permit leashed dogs on buses, opting instead to stick with its existing policy of allowing only service animals and pets small enough to be kept in laptop carriers. While a public survey was somewhat split — 1,583 liked the leashed-dog idea, 2,122 didn't and 475 were OK with it under some circumstances — weight was given to passengers with health problems or fear of large dogs.
But in pet-loving Victoria (you might recall courthouse protesters picketing an animal-abuse case while ignoring the murder trial next door) most businesses find opening their doors to good dogs is good business.
"I've never heard a negative thing about it," says Capital Iron vice-president Kylie Black of her company's longtime practice of letting customers bring their canines. Shoppers like it and so do staff. "The majority of them keep treats behind the desk," said Black, her new shop dog Morris — a corgi-poodle cross named after the store's founder — nestled at her feet. The animals are civilizing. (To quote Andy Rooney: "The average dog is a nicer person than the average person.")
Gould figures pet owners can help their own cause by showing common sense. Use a leash. Watch for service dogs. Check with the store before entering. She understands that a kitchen shop might welcome a small dog, but would be less happy to see Tiara's tail sweeping glassware off the shelves. "You just have to be sure that your dog behaves."