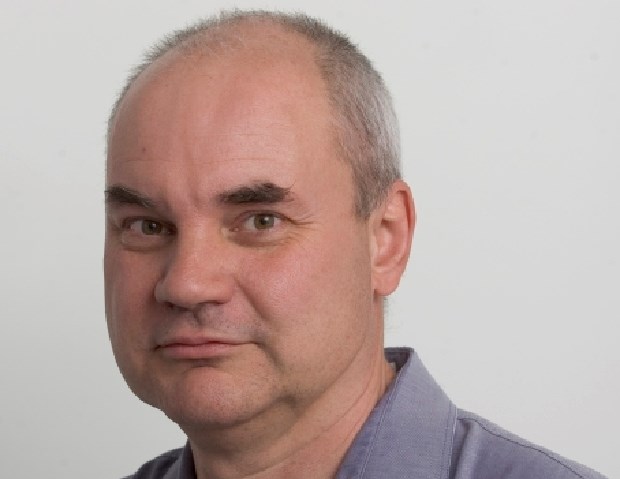 'I'll take a raincheck," I told the kid at the cash register.That drew a blank stare. "A what?"
Ah, I thought, her generation doesn't write cheques. She probably doesn't know what they are.
"No," she said. "What's 'rain'?"
I slapped my forehead. Of course! It really has been that long since the South Island saw precipitation. For young people rain is just a fading memory, or perhaps the stuff of dubious legend like unicorns, pay phones or walking to school unescorted.
When the skies do finally open, someone is going to have to show them how to turn on the windshield wipers, or how to unfurl an umbrella without losing an eye.
Now, some of you will accuse me of hyperbole, will point out that Victoria A) is historically one of the driest cities in Canada in the summer and B) has suffered through rainless stretches before.
Way back in July 1951, for example, things got so bad for Saanich Peninsula fruit growers that the Daily Colonist helped import a famous Prairie rainmaker named Donald S. Johnston, who arrived with a moisture-making contraption that the rival Victoria Times sneeringly described as "a 50-pound moonpowered mystery machine."
Alas, initial enthusiasm for Johnston's efforts gradually turned to derision, to the point that he snarled at the mocking children who dogged his heels. Even the boosterish Colonist was forced to run the headline "Sunburned Rainmaker Admits Defeat" as Johnston retreated east. I'm not making this up.
Then there was the summer of 2001 when, after the South Island experienced its driest winter in a century, the CRD's Water Police laid down the law: no power-washing driveways, no filling swimming pools, no filling hot tubs. The City of Gasping Gardens used nonpotable water in its hanging baskets. Rec centres didn't drain and refill their pools. Landscapers went out of business. We let our lawns go brown, and kept them that way even after the Sooke reservoir was expanded and watering restrictions were lifted in 2002.
(Note to newcomers: A well-irrigated lawn used to be a sign of good citizenship, right up there with separated recycling and a shiny car, while a brown lawn meant you married close relatives, drank Lucky for breakfast and owned a MAGA hat. No more. Victorians now treat green lawns the way city council views statues of dead prime ministers: once exhibited with pride, now a source of shame.)
The thing is, long parched periods that used to be the exception now seem to be the rule. They begin earlier than before and last longer than most White House press secretaries.
The Times Colonist was full of drought stories in 2013. And 2014. And 2015, when Victoria saw almost no rain at all from April 24 until the end of August. That was the year Mayor Phil Kent rode in the Duncan Days parade in a dust-caked convertible plastered with signs reading "Don't Wash Me" and "Save Water." It's also the year drought-shaming became a thing on social media, with the hashtag #grasshole applied to those caught breaking lawn-watering rules.
That summer of 2015 is also when we first saw our usual Simpsons-blue sky turn a spooky End Of Days yellow-orange, something we initially attributed to smoke from the pot shops that sprouted on every single Victoria street corner that year, but that we soon learned was caused by forest fires in the Interior. The creepy phenomenon only lasted one day (it disappeared after I sacrificed a goat), but then wildfire smoke choked our skies again for extended periods in 2017 and 2018, leading us to assume that it will pay another long, unwelcome visit this summer, just like your in-laws.
This, we are told, is the New Normal.
The New Normal means more extreme weather, more years in which the rivers run low, the fish suffer, farmers suffer and you start worrying about forest fires in March. It's a world in which the desiccated marijuana plant from your backyard tumbleweeds across the cracked earth of Beacon Hill Park, and in which Ed Bain no longer relies on Environment Canada for his forecasts, just cracks open the Bible and reads from the Old Testament instead: famine, locusts, plagues of frogs.
I don't want to believe in the New Normal, but the signs aren't good. This month, the province gave Vancouver Island and the Gulf Islands a Level 3 drought  rating normally not seen until July or August. Water in the Cowichan River is so low that volunteers have been moving trapped fish by hand. Parksville blames droughts for the death of red cedars in its parks.
We'll take a raincheck on the New Normal, please.