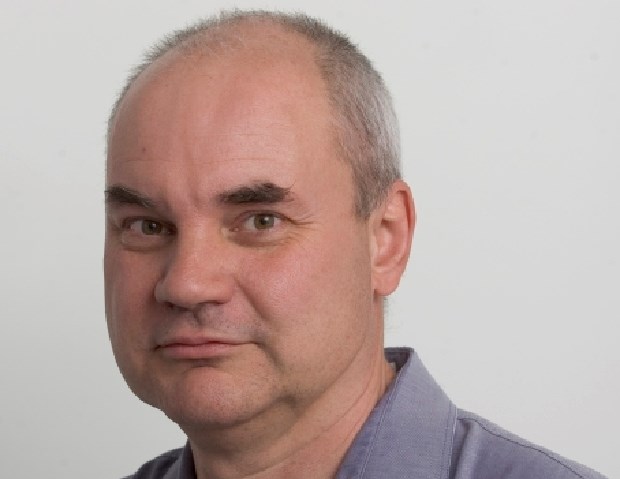 PORT ANGELES — The first guy through the pot shop door Wednesday morning figured he had good reason to buy a joint.
"I woke up to Trump as president," he said.
Which, according to Washington state law, is a perfectly valid reason for getting high.
Unlike Victoria, where the patrons of our three dozen or so (cough cough) medical marijuana dispensaries are supposed to be suffering from some sort of ailment, recreational pot is legal across the strait. It has been since the summer of 2014.
That offers a glimpse of what Canada, where a federally appointed task force is due to report this month ahead of legalization legislation expected in the spring, might look like soon.
The biggest surprise? The age of the consumers. Marijuana use by teens might not have changed, but the same can't be said of grey-hairs willing to buy, now that it's legal.
"A lot of people are in their mid-50s to 70s," says Kelsi Hutchins, behind the counter at Mr. Buds, one of the three marijuana retailers allocated to Port Angeles by the state licensing authority.
Patrons include plenty of Vancouver Islanders. "We're the closest store to the ferries," Hutchins says. "Probably 15 to 20 per cent of customers are tourists. Canadians especially."
Business is trending up, she said. The store, which opened in March 2015, has expanded twice since then.
It looks, well, a lot like Victoria's medical marijuana dispensaries: well-lit, clean and spiffy. Packaged pot is on display under glass in the manner of a candy store. A single gram of Alpha Budz Obama Kush sells for $9 US (wonder if they'll change the name now), while Acapulco Gold (there's a blast from the past) costs $12.
Unlike our marijuana industry, the government controls theirs from front end to back. There's none of the uncertainty of Canada's dispensaries, where buyers often don't know who grew their pot, under what conditions. The rebranded Washington State Liquor and Cannabis Board regulates all three areas of the industry: growers, retailers and the middlemen who process, package and wholesale marijuana and marijuana-infused products.
The state has licensed about 1,200 growers and processors and 450 retailers. The medical system was largely folded into the recreational one. The board restricts the number of retailers in each district, including three for the city of Port Angeles (pop. 19,000) and three for the rest of Clallam County.
The recreational-pot stores are open to anyone over the age of 21, regardless of where they're from. Buyers can't smoke on the premises, though, or on the street, or in a car. Can't take it across the border, or even into the nearby Olympic National Park or any other federal land — the federal law still says marijuana is illegal.
Port Angeles police say they — and the law — pretty much treat pot like alcohol. "You can't walk around the street with a beer. You can't walk around the street with marijuana," says Officer Luke Brown.
One tricky difference remains, though: doping and driving. There's no easy breathalyzer-type test as there is for alcohol. Instead, police rely on trained officers to conduct field sobriety tests.
In a serious case, they can get a search warrant from a judge and get blood drawn at a hospital, but it can take a long time to get results back from the lab.
"I think there's been anecdotal evidence from the State Patrol to say they've seen a bit of an increase," Brown says of the drugged-driving question.
But no, Clallam County hasn't gone all Cheech and Chong since legalization.
The brochure racks in the hotels might include maps to Washington pot shops, but this is still Port Angeles, not Amsterdam.
One byproduct of legalization: a drop in smuggling from Vancouver Island. Why risk that when the government-licensed factory is down the block? There's still an underground market catering to the under-21 crowd and those who don't like paying taxes, but with voters in Oregon, Alaska and — as of this week — California following Washington in opting for legalization, the economic indicators tilt against those who made a living spiriting hockey bags stuffed with B.C. Bud onto lonely stretches of Olympic Peninsula beach.
And now the government is getting its cut. In fiscal 2015, the Washington State Liquor and Cannabis Board collected $65 million US in marijuana taxes on shelf sales of $260 million. It expects the tax haul to almost triple in 2016, bringing in more than was collected on alcohol last year.
It's not all about money, though. "While the media spotlight has been on the creation of a new marijuana retail system and the revenue it's creating for the state, the agency work has also focused on preventing youth access, keeping the criminal element out of the system and preventing the diversion of marijuana out of state," stated the board's annual report.