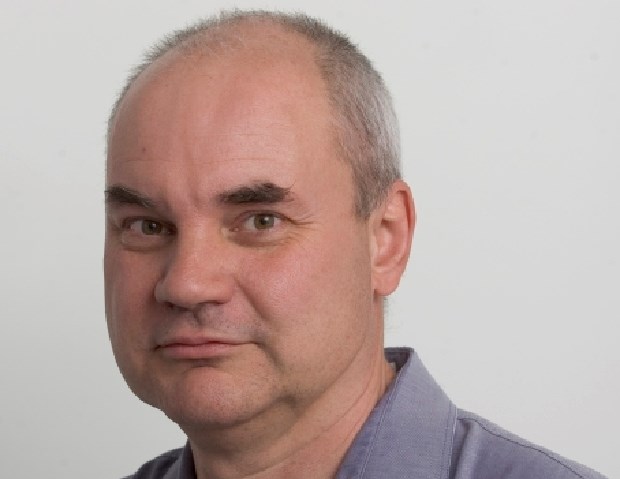 Royal Roads University just eliminated the admission fee to its heritage gardens, permanently.
That's good news for those who love to marvel at the Tasmanian fern or who go gaga over the Italian garden's loggia and twisted wisteria.
It's even better news for those who felt the university built a moat around the ivory tower when it began charging for admission in 2006 — not great for an institution that already featured a castle surrounded by a stone wall.
"The idea that we were charging people didn't sit right with me," Royals Roads' new president, Philip Steenkamp, said Monday. It runs counter to his idea of inviting the community into Royal Roads and extending the university into the community.
So he cancelled the fees that were introduced 13 years ago, when the university said it needed them to offset the $550,000 a year it cost to maintain its grounds. The 2006 decision didn't sit well with those who argued the public was being shut out of a taxpayer-funded place. "How is it that most other universities that pay for their own property and maintain extensive lands do not see it as part of their mandate to charge the public an entry fee?" grumbled a letter to the editor.
The university argued that most of its property — the oceanfront, the forested walking trails — remained open. Never mind. One of life's small pleasures, access to the 10 acres of heritage gardens nestled next to historic Hatley Castle, was now available only to those willing to cough up the cash — $12 in the summer or $6 in winter.
In truth, the financial problem remains. Royal Roads might lease its property from the Department of National Defence for just $1 a year, but those 141 acres of grounds and gardens (the university also manages more than 420 acres for DND) now cost $875,000 annually to maintain. Steenkamp just figured sacrificing the relatively puny $40,000 in annual admission revenue was worth it.
In fact, he hopes increased public access might mean more donors eager to rejuvenate the gardens. The history is fascinating — he points to grape vines taken from cuttings in Hampton Court, and a century-old fish ladder that still carries cutthroat trout — but it also means much of the garden is aging out. Plants need replacing. The waterwheel in the Japanese garden is broken.
The gardens go back to the time of the Hatley Park estate's founders, James and Laura Dunsmuir, whose story still fascinates. James was the son of Robert Dunsmuir, the Scottish-born 19th-century coal baron who was both praised as a builder of Vancouver Island and scorned as an exploiter of its workers.
B.C.'s first millionaire, Robert was awarded a third of the Island's land mass as part of the deal to build the Esquimalt and Nanaimo Railway. He built Craigdarroch castle, but died in 1889 before it opened.
James ended up running things after a drawn-out, highly public squabble with his mother and the demise of his brother, Alex, who had a head for business but a taste for the bottle, and who drank himself to death on his honeymoon in 1900. Although James was prominent in business and politics — he was premier from 1900 to 1902 — he liked neither.
He sold the E&N in 1905 and his Wellington colliery in 1910. Much of his fortune was plowed into what was then a 650-acre Hatley Park and its castle, which was finished in 1908.
James and Laura Dunsmuir's estate was famous for its lively parties. Their 10 children were often a wild lot, especially the girls, who were blessed — or perhaps cursed — with brains that society wouldn't let them use, and money and energy to burn. Alas, the parties ended when the son known as Boy went down with the torpedoed ocean liner Lusitania en route to the First World War in 1915. It was as though the lights went out at Hatley.
When James died in 1920, the estate went to Laura, who lived until 1937. Her surviving children, who had scattered by then — and who were more interested in the good life than good business anyway — sold the property to the federal government for $75,000 in 1940. That was chump change even then — the exterior wall alone had cost more than that to build.
With the Germans threatening to invade Britain during the Second World War, King George VI and his wife, Queen Elizabeth, asked Canada's prime minister, William Lyon Mackenzie King, about using Hatley — where they had picnicked in 1939 — as a royal refuge (though it seems they were thinking of it less as a place for themselves than the king's brother, the former Edward VIII.)
In any case, the feds used Hatley to churn out wartime naval officers — dubbed 90-day wonders — before eventually turning the property into Royal Roads Military College, which produced the likes of astronaut Chris Hadfield and historian Gwynne Dyer, who was known for once putting a cow on the roof. ("It was easy," Dyer would later say. "You just have to drink enough first.")
These days, many know the university best as a movie set for the likes of Deadpool and a couple of the X-Men movies. In fact, when Steenkamp was at a conference of university presidents a couple of weeks ago, he found that even the head of Harvard knew Royal Roads for its role as Xavier's School For Gifted Youngsters.