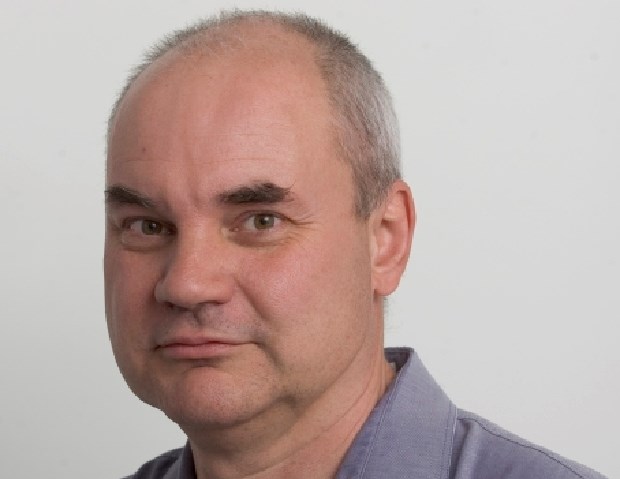 Cadboro Bay's Gyro Park wasn't terribly busy when Christine Wickes took two-year-old Brynn there Monday.
Brynn found a playmate, though. She climbed the octopus (everybody knows the octopus), then crouched behind a little boy as he prepared to launch himself down the slide.
The boy turned to Brynn and, following a logic known only to three-year-olds, placed a wood chip on her hand. Then he slid to the bottom, where a woman waited with a toddler.
Wickes turned to her parents, who had accompanied her to the park: "Don't look now, but I think that's Charlotte and George."
Yes, yes it was, just as it was Prince George, 3, and 16-month-old Princess Charlotte who, with no notice and without announcing their presence, showed up at the Beacon Hill Children's Farm on Tuesday.
As the Duke and Duchess of Cambridge pinballed back and forth between nights in Victoria and days in locales scattered around B.C. and Yukon, their children stayed in the capital, enjoying a stay that was — Thursday's tea party at Government House aside — as low profile as possible.
Aside from their arrival at Victoria airport, the tea party and Saturday's departure from the Inner Harbour, Prince George and Princess Charlotte were kept out of the public eye. That's the norm even in Britain, where Prince William and Kate have made a determined effort to make their children's lives as normal as they can.
The thing is, how normal can life be when you're The Boy Who Will Be King?
In Victoria, at least, it was possible to take George and Charlotte on the odd excursion from Government House without creating a fuss. Wickes doesn't think many of the people at Gyro Park knew who was in their midst. Some did, but didn't make a big deal about it. "People just let them be. No one hounded them."
The children and the woman with them — presumably their nanny, Maria Borrallo — played on the swings and wandered down to the beach. They were around for maybe a half-hour in total. "They weren't in bubbles, that's for sure."
It wasn't until Wickes brought out her phone to text her husband that a security guy emerged from nowhere. No photos, please. (That was fine with her. "The no-picture thing I totally get. They're just kids.")
Then, looking around, Wickes noticed the security types discreetly keeping watch at a distance, Secret Squirrel communication devices plugged in their ears. ("I was just glad she didn't push him off," she said of her daughter's top-of-the-slide encounter with Prince George.)
It has to be hard growing up under that kind of scrutiny. Even politicians' children, who are for the most part deemed off-limits by the media, occasionally get burned by the reflected glare of their parents' notoriety. (When then-prime minister Stephen Harper came to cheer his son at a high school volleyball tournament, protesters turned up. When Christy Clark's teenage son Hamish appeared on the red carpet to greet the royals last Saturday, looking dapper in a suit and bow tie, his mother's foes gave him social-media flak for standing with his hands in his pockets.)
Royal offspring get a glare all of their own. Even when efforts are made to keep their upbringing as unremarkable as possible (Time magazine notes that Prince Charles and Diana made sure their sons "went to McDonald's and waited in line to see Santa at a department store") there's no escaping who they are.
That's particularly true for those like Charles, or William, or George, who are kings-in-waiting from birth. (The Queen wasn't born with the burden of knowing she would become monarch; her path veered when her uncle, King Edward VIII, abdicated when she was 10.)
So, how long will it be before that little three-year-old boy playing with the little girl at Gyro Park realizes that he's different?
Not long.
That's why we held off telling you this story until now. Had we published it right away, there would have been no more carefree playground time in Victoria for a boy whose future holds precious few private outings. (As it turns out, Wickes spotted George and Charlotte making a return trip to Gyro Park on Wednesday.) The future king of Canada and Brynn Wickes of Victoria won't meet like this again.
"That was what was special to me," Christine Wickes said. "They were just two kids in a park."