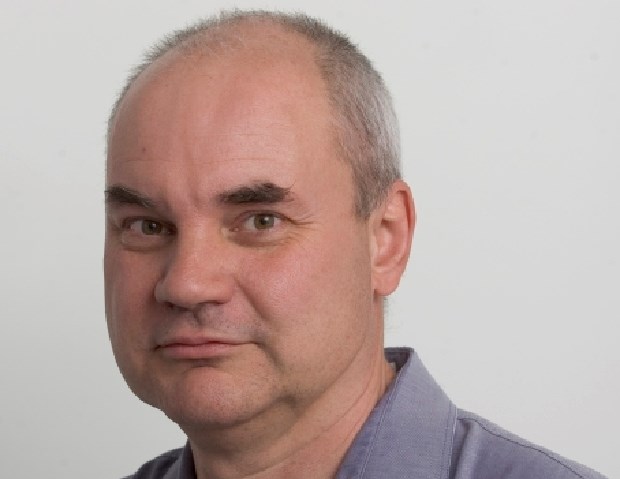 While listening to Victoria's Robin Richardson talk about his new political party, a thought springs to mind: How many separatist movements does Vancouver Island need?
There was the shadowy Sovereign State of Vancouver Island faction that emerged, briefly, in 2013 to demand that we get a divorce from the rest of Canada.
That was also the year the unrelated Vancouver Island Province group popped up with a petition calling for our Pacific paradise to become Canada's 11th province.
Now we have a third organization, the Vancouver Island Party, officially unveiled today. It also seeks provincehood.
Some might scoff but hey, if Greater Victoria can be broken into 13 municipalities (our motto: You Can Never Have Enough Saaniches) then logic dictates that we should be able to split B.C. in two, and that there can be three Island-based organizations to advance the idea.
This is no joke to Richardson and friends, about 20 of whom have joined him in drawing up a platform that is to be posted at vanisleparty.com today.
They want to run candidates in all 14 Vancouver Island ridings in the May 2017 provincial election, and to have an Islanders-only vote on the 11th-province idea in 2021, the 150th anniversary of B.C. joining Canada (presumably the rest of the country would get a say at some point).
"Our beloved Island's distinct way of life is under threat from severe climate change, federal and provincial government indifference and economic, environmental and social injustices," Richardson says on the website. "We, our children and our grandchildren want to live in a just society with protection from the ravages of extreme climate change such as rising sea levels, depleted resources on land and in the sea, and the lack of stable, well-paying and long-lasting jobs. We also want improved health care."
Richardson is a former Tory member of Parliament who represented Toronto-Beaches in the short-lived Joe Clark government of 1979. He also challenged incumbent MP Keith Martin for the Canadian Alliance nomination in Esquimalt-Juan de Fuca in 2000.
The Harvard-educated business economist has lived in Victoria since 1990, his background here including time as a Christian pastor, a stint as a financial planner and work for the Canadian Taxpayers Federation and the Fraser Institute. He'll turn 74 this weekend.
"I really do think we would be better off as a province," he says.
This isn't a new idea to him — or some others. Richardson first tried to register the Vancouver Island Party name in the mid-1990s, but someone else was using it then.
There has, in fact, been grumbling from VanIslers (as the new party calls us) for 150 years, ever since the forced merger of the colonies of Vancouver Island and B.C. in 1866. "Nobody on Vancouver Island really wanted it other than the editor of the newspaper," Richardson says. (And let's not pass up the opportunity to once again quote the last governor of the colony, Sir Arthur Edward Kennedy, who said just two classes of people lived on the Island: "those who are convicts and those who ought to be convicts."
Proponents of provincehood point out the Island's population of 765,000 is already greater than that of New Brunswick, Prince Edward Island, or Newfoundland and Labrador. The VanIsle Party (it has already given itself a Socred-style nickname) believes it can renegotiate the Island's place in confederation, bringing subsidies that will lead to lower or even free B.C. Ferries fares and a light-rail transit system linking Langford to Uptown, downtown, the airport, Swartz Bay, Ogden Point and maybe Sooke.
Richardson also said he plans to approach the mid-Island-based Vancouver Island Province group, as it seems like a natural confederate — not that the prospect of a Hands Over the Malahat rebel alliance has struck terror into the political establishment. On Tuesday, Premier Christy Clark just cracked something about a separate Island not being able to share in LNG revenue.
At the same time, it must be noted that something is feeding the emergence of not one, not two, but three independence outfits.
Print the bumper stickers now — "Vancouver Island: Give us liberty (or at least cheaper ferry fares) or give us death."