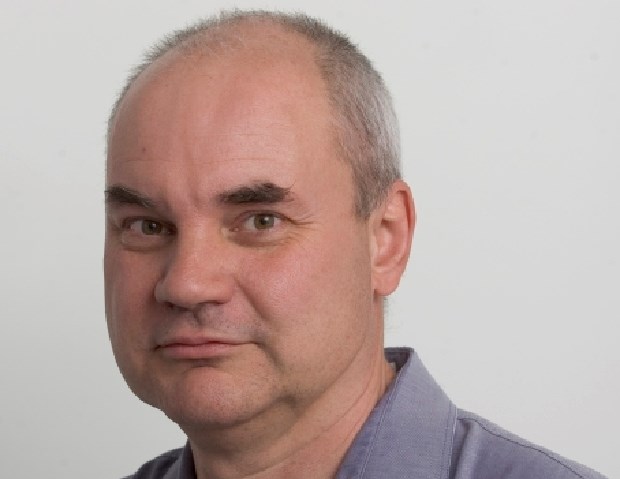 "How about Duncan Donuts City Hall?" I suggested, helpfully.
No, I was told, this is about the municipality of North Cowichan, not Duncan. Right, I always get those two confused.
North Cowichan council is deep into a debate over corporate sponsorship. Last week, councillors heard an expert explain the ins and outs of, say, selling the naming rights to municipal properties.
On the table are 15 potential sites, everything from the Cowichan Aquatic Centre to the Maple Mountain bike trails to the local sewage plants. (Scoff if you want, but at least they have sewage plants to name, unlike certain capital cities we could mention.)
North Cowichan isn't breaking new ground here. This is one of those issues with which governments routinely wrestle — the lure of non-tax revenue competing with the perceived tawdriness of pimping out the local arena or library or whatever.
Plenty of cash-strapped public bodies think it's worth it. Philadelphia subway passengers alight at AT&T Station. Sick kids in California are treated at the Mattel Children's Hospital UCLA. In Ottawa, the Carleton University football stadium carries the name of an accounting firm ("MNP Park: Home of the Fighting Beancounters!") The debt-ridden Japanese city of Izumi-Sano even offered to change its name to that of a corporate sponsor. And, of course, Canadians parliamentarians now debate in the Maxwell House of Commons. (OK, I made up that last one.)
Many people are fine with this. The city of Saskatoon released a poll this month showing residents would be quite happy to sell the name of anything and everything. "The survey showed little opposition to a long list of assets being considered for corporate branding, including bridges, streets, hospitals, schools, the police station, parks and even city hall," reported the Saskatoon Star Phoenix.
Here in Victoria — suggested for-profit nickname: City of (Better Homes and) Gardens — people might be more hesitant.
Back in 2012, when the City of Victoria was mulling selling naming rights to civic facilities, University of Victoria geography professor Reuben Rose-Redwood launched an online petition that spelled out the argument against the idea.
"By viewing public place names strictly in terms of their cash value, this sends a message to residents and visitors alike that the symbolic identity of the city is up for sale," it stated.
"Instead of naming places in honour of those individuals or groups who played a significant role in Victoria's history, the proposed naming rights policy reduces public place names to 'commodities' that can be bought and sold, which has the effect of cheapening their symbolic value."
In the end, Victoria was told the names of the city's facilities weren't worth as much as some had hoped.
The Victoria Conference Centre was deemed the only one worth putting on the market. (So much for my brilliant suggestions: Crown Royal Athletic Park, Crystal Light Pool, the Johnson & Johnson Street Bridge.)
The city hopes talks with potential sponsors of the convention facility will conclude by September, after which it will be up to council to decide whether to go ahead with a new name (personal favourite: Victoria's Secret Conference Centre).
Victoria already has a toe in this water, earning a cut of the naming-rights revenue from Save-on-Foods Memorial Centre, an arena that is owned by the city but run by a private company. (Some people insist on calling it Memorial Arena anyway, in the same way longtime Victorians still say they subscribe to the Times or the Colonist but not the Times Colonist.)
Elsewhere around town, Langford's Westhills Stadium and Eagle Ridge arena carry the names of property developers. In 2014, the Peninsula Co-op Climbing Wall at UVic's new athletics centre was announced as the university's first corporately branded structure. When the Juan de Fuca rec centre's Bear Mountain Arena morphed into The Q Centre, it guaranteed that confused hockey parents would no longer drop their kids at a golf course.
One place you won't see commercial names on sports facilities: this week's Olympic Games in Rio. As was the case in Vancouver in 2010, when broadcasters referred to GM Place as Canada Hockey Place, all venues will be scrubbed of their corporate indentity. This has less to do with the purity of sport than a desire to see only official (that is, paying) sponsors get publicity. The bottom line is the bottom line.