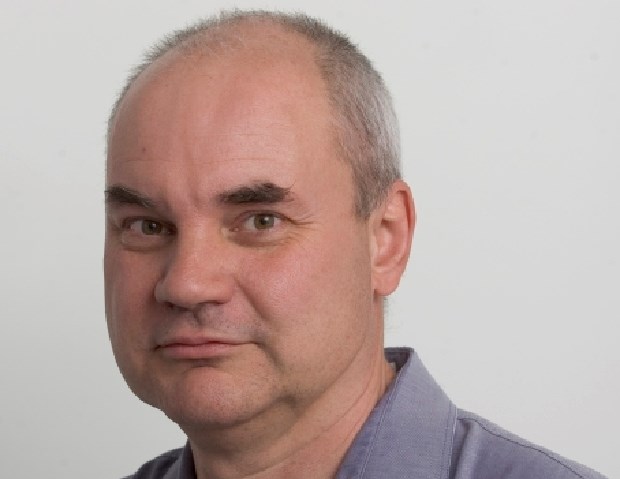 Lisa J. Helps would like you to know that she is not Lisa Helps.
It says so right in her Twitter profile: "NOT the Victoria mayor."
Of course, that doesn't stop the online trolls from getting mixed up and hounding the Vancouver criminal lawyer by mistake. Social media is not known for its accuracy. Nor its gentility.
Lisa Jean Helps is, in fact, dismayed by the toxicity of many of the misdirected messages meant for her namesake the mayor — flaming bags of dog crap dumped on the wrong porch.
"Someone who has devoted eight years of her life to public service shouldn't receive the tenor of personal attack that I sometimes see," she says.
Sometimes the misunderstandings are amusing. When a B.C. lawyers' publication mistakenly reported that Lisa J. had been named to a public body, she tweeted clarification.
"I remind everyone: I am still not the Victoria mayor," she wrote this week, "but I do congratulate her on her appointment to the B.C. Transit board. I can't think of a better advocate for transit and I wish her great success."
Account confusion is actually pretty common in the Twitterverse. San Francisco's Evan Solomon grew so tired of being mistaken for the Canadian TV host that he began answering questions on his behalf.
When someone asked: "Should lobbyists who pay for sex and who were charged with fraud be able to run for office?" he replied "According to Wikipedia, prostitution is not illegal in Canada. So why the hell not?"
Some poor Englishwoman named Dee Ford got buried in hate after a Kansas Chiefs linebacker of the same name took an untimely penalty in an NFL playoff game in January. "It could be worse," she told the BBC. "At least I don't share a name with a British politician right now."
In June, Donald Trump took a wild online swing at U.S. soccer star Megan Rapinoe on Twitter, but connected instead with a 21-year-old Starbucks employee. That was just after he went after ABC News, but mistakenly tagged the Australian Broadcasting Corp., which replied with a picture of a koala bear (this was in the same week Trump drove traffic to Victoria's Prince of Whales whalewatching outfit while attempting to refer to Prince Charles, the Prince of Wales).
In January, the president attacked California teenager Jillian Turner instead of Fox News' Gillian Turner.
That last one shows names don't even have to be identical for misfires to be made: British IT worker Mark Horton felt the wrath of Chinese swimming fans after Australian Olympian Mack Horton accused silver medalist Sun Yang of doping in 2016.
On the flip side, then-MP Jason Kenney — now the premier of Alberta — was bathed in glory after British cyclist Jason Kenny won gold at the same Games. "I assure you, nobody wants to see me in lycra," Kenney posted.
Some have fun with the muddles. John Lewis of Blacksburg, Virginia, often replies to those who think they're writing to the British retail giant of the same name. (After a woman wrote "very disappointed @johnlewis to see single-use plastic straws in your Liverpool store," he responded: "The only time I use straws are when I stick them on my teeth and pretend I'm a walrus.")
He even appeared in a Twitter commercial parodying the John Lewis television ads that have become a fixture of Christmas in Britain.
Sometimes, being the wrong target pays off. In 2010, a 22-year-old Massachusetts woman who went by @TheAshes was baffled to be inundated by fans of the classic England-Australia cricket series of the same name. "I AM NOT A FREAKING CRICKET MATCH," she posted, along with: "What the hell is a wicket?" Happily, Qantas flew her to Australia to find out, for free, after the mix-up turned her into an Internet celebrity.
Corporations are particularly keen to avoid online confusion. In 2004, Langford teen Mike Rowe found himself in a David-and-Goliath battle with Microsoft over his domain name mikerowesoft.com. The story made The New York Times and CNN before they settled amicably, with the high school student receiving an X-box, games, an all-expenses trip to Microsoft's Seattle-area HQ and promotion of his replacement website. Rowe gave the Canucks Place charity $7,000 that people had sent for his legal defence.
As for Lisa Helps — the mayor, not the lawyer — she says she tries to ignore the nasty stuff, wherever it's hurled. What really worries her is that as vicious personal online attacks rise, good people will decide it's just not worth seeking public office.
Nobody should have to deal with that kind of abuse, whether it's meant for them or not.