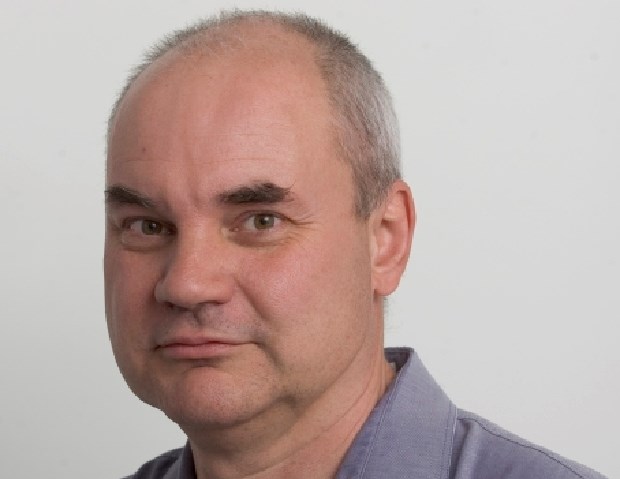 The University of Victoria's Environmental Law Clinic is one of those outfits that you see in movies like The Pelican Brief: idealistic, young, fledgling lawyers fighting battles for the public good.
It takes on causes big and small, from leading the charge against the muzzling of federal scientists to pushing Saanich to change the rules on buried backyard oil tanks.
One of those battles came to a head Monday, when it challenged a B.C. Environment Ministry decision to allow an Interior dairy farm to spread liquid manure linked to the contamination of a rural community's drinking water.
What will have observers watching keenly is part two of that story, a complaint being made to B.C.'s privacy commissioner today over the trouble the people working on that report had extracting documents from the ministry.
The complaint being filed by law student Rebecca Kantwerg and law clinic legal director Calvin Sandborn says it took more than two months to win the release of information that Washington, Oregon, Alberta and other jurisdictions release without quibbling (and sometimes post online as a matter of course).
At the heart of the matter is a section of B.C.'s privacy law that says government is supposed to readily make available — without requiring an official freedom-of-information request — documents that are in the public interest. The problem, critics say, is that the definition of what's in the public interest has been so narrow that most information is routinely withheld. It's being painted as a basic question of open government.
The case involves the North Okanagan's Hullcar Valley, where manure spread on a dairy farm has been identified as the probable cause of the periodic contamination of an aquifer that provides the water for 250 people. In early 2014, the farm was told the ground had absorbed too much nitrate, so it needed to stop spraying and only resume doing so under permit.
Such permits then were issued twice in the summer of 2014 and twice again in the summer of 2015, even though the local health authority had issued water advisories.
When the law clinic, working on behalf of a residents group, asked the ministry for those permits and the soil tests on the farm, the lawyers were told to make a formal freedom-of-information request, to narrow the scope of their request and to expect to pay $150 for the information.
In the end, it took two months to get the requested info and even then not all documents were released — not good enough when you're talking about the safety of people's drinking water, Sandborn argues.
"You've got citizens who can't drink the water in their homes … and government is telling them 'Trust us, we'll take care of things,' " he said Tuesday.
The law clinic complaint being filed today asks Elizabeth Denham, B.C.'s information and privacy commissioner, to investigate. It also asks her to recommend that environmental permits and orders be posted as a matter of routine, and to push for changes that would explicitly require the government to automatically release other "public interest" documents, without request.
This last bit was raised by Denham herself in July's report into the Mount Polley tailings-pond disaster. She said she would interpret section 25 of B.C.'s Freedom of Information and Protection of Privacy Act — the "public interest" part — in a way that would require more information to flow. Basically, the public's right to know would carry more weight than it had in the past.
However, that message hasn't necessarily sunk in on the front lines, where an abundance of caution — or an aversion to trouble — still sees information denied in the name of third-party privacy. That's why groups like the non-profit B.C. Freedom of Information and Privacy Association want Denham's declaration beefed up by changes to the law. In October, FIPA said so in a submission to the legislative committee reviewing B.C.'s information act.
On Monday, the association released poll results showing most British Columbians want the proactive release of information deemed in the public interest. The poll, conducted for FIPA by Ipsos, also showed 96 per cent of British Columbians think it important that government officials be legally required to keep complete records and 84 per cent think officials who interfere with access-to-information rights should face penalties.