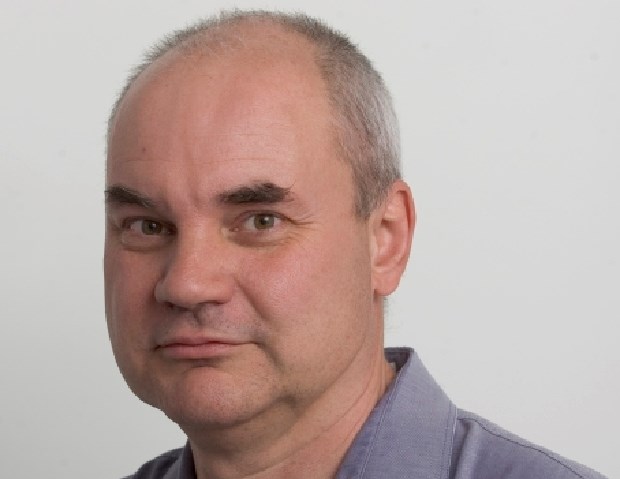 Way off in the B.C. Interior, Goliath has crashed to Earth — and the concussion from his fall could be felt on Vancouver Island.
Maybe.
Goliath, in this case, is the historic Douglas Lake ranch near Merritt, which just lost a precedent-setting court decision that outdoor enthusiasts are hailing as a win in the tug-of-war over backcountry access.
"I think this is a really significant decision," says Andrew Gage, a lawyer with West Coast Environmental Law.
"This is a landmark case," concurred the B.C. Wildlife Federation's Al Martin, who testified at the trial. "It's a huge step forward."
Both those organizations provided financial backing to this story's David, the victorious Nicola Valley Fish and Game Club.
What's uncertain, though, is what that means on the Island, where so much wilderness is in private hands, particularly those of logging companies, thanks to the E&N land grants of the 19th century.
The court dispute goes back to the early 1990s, when the Douglas Lake Cattle Co. cut public access to a couple of ranchland lakes, which it expanded with dams and reserved for the exclusive use of its fishing-resort guests.
Merritt-area anglers cried foul, arguing that lakes and rivers belong to the Crown, meaning that even when they're surrounded by private property, you, as a member of the public, are free to fish them — as long as you can get to the water, either by public road or via a well-established right-of-way. The fish and game club said the ranch had improperly gated off and decommissioned what had been a public road.
Douglas Lake contended that not only was the access private, but so were the trout, since the ranch stocked the lakes. It also argued that because the ranch flooded the lakes beyond their natural boundaries, the land submerged under the expanded portion was private, putting the water above off limits to the public.
B.C. Supreme Court Justice Joel Groves ruled for the anglers. Lakes and the fish in them belong to the Crown, even when the lakes are surrounded by private property. Removing a road doesn't equal removing the public's right to access. Groves did not rule on the broader question of the right to access lakes through private land, though he made sympathetic noises. The judge also chided the provincial government for passively allowing a commercial interest to cut the road. That left it up to a bunch of guys with Elmer Fudd hats and fishing rods to protect the public interest.
Theirs really was a classic underdog story, considering the resources on the other side. Douglas Lake is owned by American sports and commercial real estate mogul Stan Kroenke, whose $8.3 billion US net worth makes him the 183rd wealthiest person in the world, according to Forbes magazine. The owner of football's Los Angeles Rams, basketball's Denver Nuggets, hockey's Colorado Avalanche and English soccer's Arsenal, he is married to Walmart heiress Ann Walton Kroenke, whose $6.6 billion US net worth ranks her 251st on the Forbes list. Douglas Lake, Canada's largest working spread, is just one of his cattle ranches.
As tempting as that underdog narrative might be, even the B.C. Wildlife Federation's Martin cautions that this isn't a black-and-white issue. "You can have too much of a good thing in terms of access," he says. Government must be much more active in finding the balance between outdoor-recreation enthusiasts, private landowners and what the wilderness needs to remain wilderness.
Here on the south Island, groups such as the Victoria Fish and Game Protective Association and major land owner TimberWest have tried to take a more collaborative approach. For the past few years there has been an agreement with TimberWest where anglers and hunters may sign on with the B.C. Wildlife Federation, buy insurance, sign a 22-point agreement in which they promise not to behave like yahoos, and in exchange get a key to gates blocking private roads.
The fish and game association's Terrance Martin (no relation to Al) notes those roads are, in fact, largely private. He has a bigger problem with CRD Parks gating off publicly built access than he does with logging companies keeping you and I out of the working forest. Fire, theft, vandalism and general buttheadedness are legitimate concerns for forest companies.
"The people they don't want in there are the same people we don't want in there," Terrance Martin says.
That doesn't satisfy those who want wide-open roads, or those who want the provincial government to legislate access. Clashing interests remain. In 2016, UVic's Environmental Law Centre, in a report for the Outdoor Recreation Council of B.C., documented some examples: Completion of the 770-kilometre Vancouver Island Trail was being blocked by a lack of agreement with a couple of landowners, and about 30 lakes, mostly on the central Island, were no longer being stocked because access through private forests had been restricted.
Gage says the Douglas Lake decision was based on a specific set of facts, and it's uncertain how other courts will apply the ruling, or whether it will be appealed.a