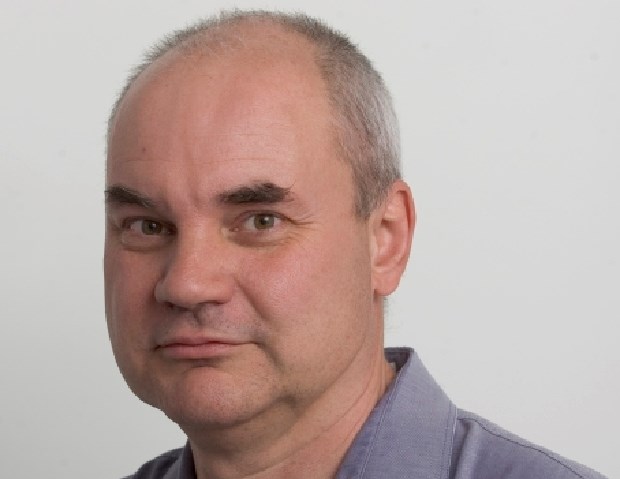 Here's a question: If you knew — really believed — that higher gas prices would combat climate change, would you moan as much?
Not that this week's spike had much to do with the carbon tax. It didn't. The carbon tax went up by just over a penny a litre on April 1, but the price at the pump jumped by 12 cents in some places.
Call that supply and demand, or call it price-gouging, it's happening to the south of us, too, albeit to a lesser extent. The price in Seattle has shot up by the equivalent of nine cents per litre since March, according to Gasbuddy.com. You can't blame Justin Trudeau, or John Horgan, or Gordon Campbell — who brought in B.C.'s carbon tax in 2008 — for that.
It happens every spring at this time, and we act surprised. Refineries switch to more-expensive summer blends, or curtail production (as just happened at the big Shell and BP refineries at Cherry Point, Washington, just across the saltchuck from the southern Gulf Islands) and prices jump. Last April, Victoria pump prices soared by a dime in a single day to $1.55 a litre. The year before that, the average Canadian gas price rose 15 cents in March.
Here's a news flash: gas has been going up since the 1970s. And if you think the pain is over, just wait until Alberta premier-in-waiting Jason Kenney makes good on his threat to go all OPEC on B.C. and turn off the gas taps if we don't get out of the way of the Trans Mountain pipeline expansion.
So, back to that first question. Would you accept higher prices if you believed they would combat climate change?
That's a big "if." The challenge with carbon taxes — B.C.'s now sits at 8.89 cents a litre — is convincing people that they work, that the bridge spanning the long gap between your wallet and the desired outcome is more than illusory.
It's the same problem with global warming in general. Climate-change denial has gradually disappeared, but in its place is an equally daunting hurdle: an overwhelming, crippling sense of futility. The irony is that the more accepting people become of the enormity of the challenge, the more they feel helpless to make a difference. Instead of trying to change the course of the river, we bob along in the current rushing us to the waterfall.
A federal government scientific assessment came out this week — one that got far less attention than the rise in gas prices — that showed Canada is warming twice as quickly as the rest of the world, and that the rise is "effectively irreversible." This is in a country with one half of one per cent of the Earth's population and that is responsible for about two per cent of its greenhouse gases.
There are two ways to react to those stats. One is to say that we need to increase our efforts to reduce the harm we do. The other is to feel impossibly small, to feel like you could ride your bike every day, turn down the heat, wait in the rain for a bus, stop driving to Costco, stop taking the kid to hockey practice, stop climbing on airplanes and it would make no difference at all, because you are just one tiny person in a sparsely populated country, trying to empty the ocean with an eyedropper.
Even government efforts feel paltry. Bike lanes running from Fernwood to downtown are fine, but they're irrelevant to most people in Greater Victoria, where the line of tail lights stretches up the Malahat and out to Sooke. Do we need a more cycling friendly, walkable community? Of course we do, so that those whose circumstances allow them to get out of their cars have the ability to do so. But we also need to recognize that we live in a city full of hills and old people, and that not everybody can afford to live close to work, that the bus schedule needs to work in the suburbs, too, that not everybody who needs a vehicle can spring for an electric one, and that they need alternatives, too.
And for that we need politicians of all stripes on board. (Looking at you, Andrew Scheer: stop pandering for votes and come up with a climate plan, you wimp.)
We also need, all of us, to not give up. Individual actions add up.
You think the price of gas is high? Check out the price of climate change.